/?L>:0Scooby-Doo is a series that sparks nostalgia in parents, and excitement in children. Kids today still love Scooby-Doo, and they will love toys involving the famous gang.  Whether you're planning on getting them toys to help solve mysteries or just different collectibles, Scooby-Doo toys are still incredibly popular. If you're thinking of buying toys for kids this season, then look no further, for here are the best Scooby-Doo toys and action figures that kids will love.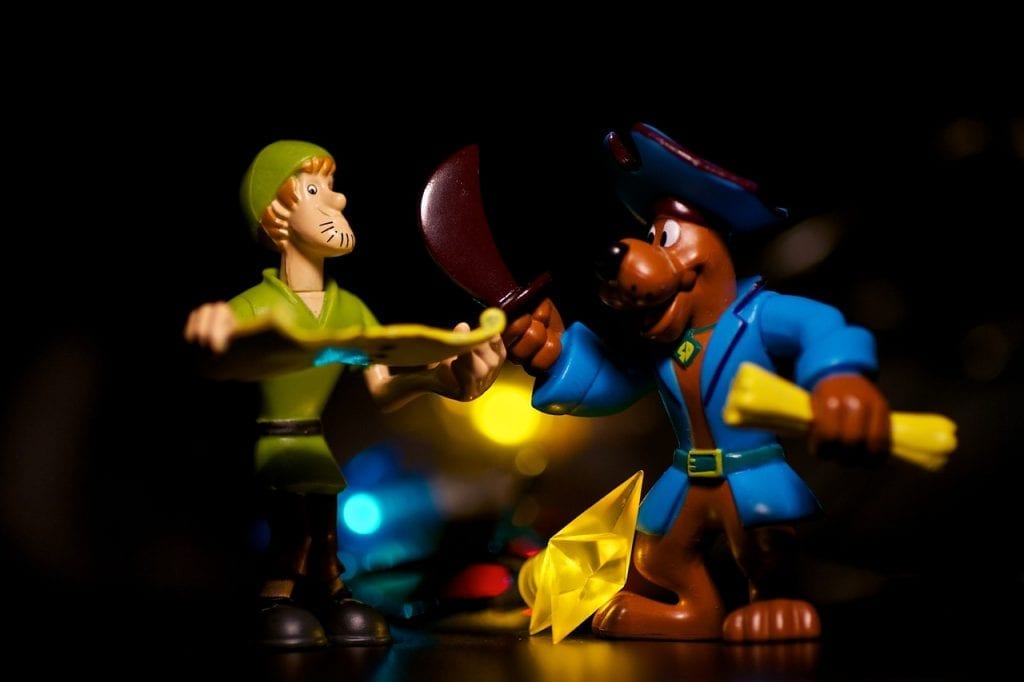 Mystery Mates Figures 5-Pack
These Scooby Doo figure set is just what you expect it to be. It's miniature versions of the entire group, and they are perfect for an imaginative play that parents and kids will love.  There are a couple of versions of figure sets, but this one is the best, primarily because they're big, so it can keep the lifespan of the toy higher as well. Smaller figures work for younger kids, but usually, older kids want figures that are a bit larger.
Plus, you don't have to worry about your kid swallowing small pieces, making this the perfect set. The figures are totally posable, too, allowing them to be used in different mystery-solving scenarios! It even comes with Zoink Points, which are rewards for you and your child to love.
The one downside to this is that there aren't villains included in this set, and the figures might be a little awkward when it comes to standing up.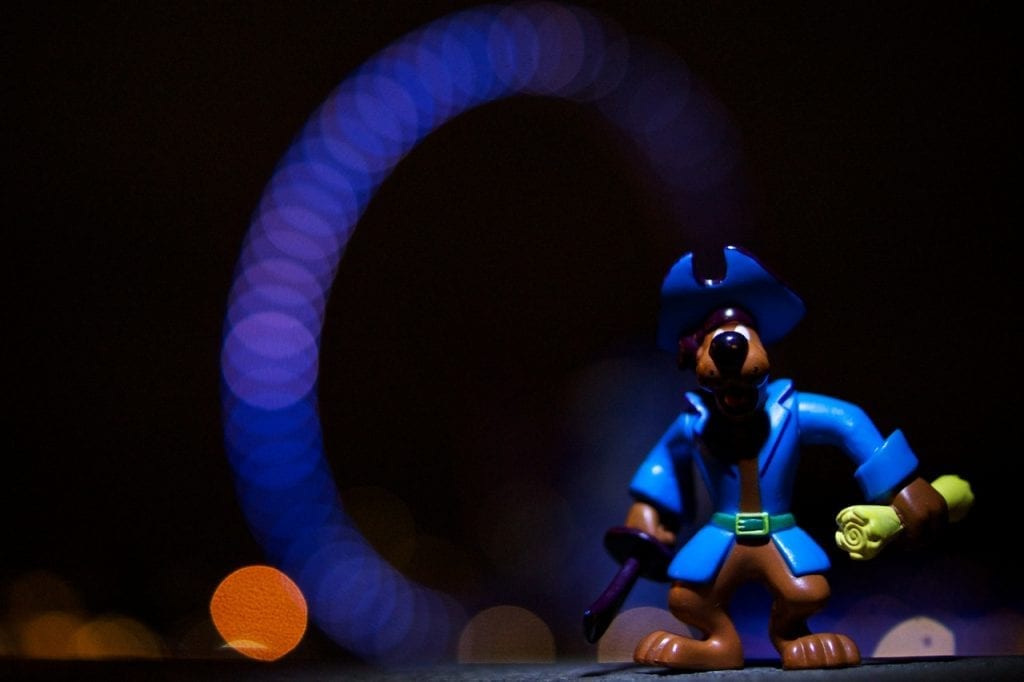 TY Classic Scooby-Doo Plush
We talked about other popular TY toys on our site, but this one pertains to the dog himself, Scooby-Doo.  Scooby is a lovable character, and this cute plush toy is definitely worth getting for your child who loves the series. TY is known for their high-quality plush toys, and that means that you're not only getting a quality product that you don't have to worry about tearing, but also one that's collectible.  Scooby is part of their collection, and TY is offering more characters too. This is a great huggable toy, and it is also machine-washable too, so if it does get dirty you can just throw it into the washer. It's also perfect for cuddling, so if your child wants a plush toy to hold while they sleep, this mystery-loving dog is one choice you should definitely consider!
The material is durable and easy for a child to carry. The one downside to this is the at the collar is stitched on, and the body is a little bit firm, but that may not be a problem for some kids.
Fisher-Price Scooby Doo Ghost Town
Have the mystery gang explore the haunted ghost town and look for the secrets of the place! You can find hidden entrances, spooky ghosts, and it even comes with a trap Door and projectile launcher.  It also includes the old miner, and if Scooby can find him, he can unmask and find out who he really is. The figures all extend into holes, which help turn and reveal actions, and this Imaginext set is of great quality, made of materials that are chunky so they'll stay up, and are perfect for younger hands.  It is great for children over the ages of 3 since there are a couple of small pieces in this set.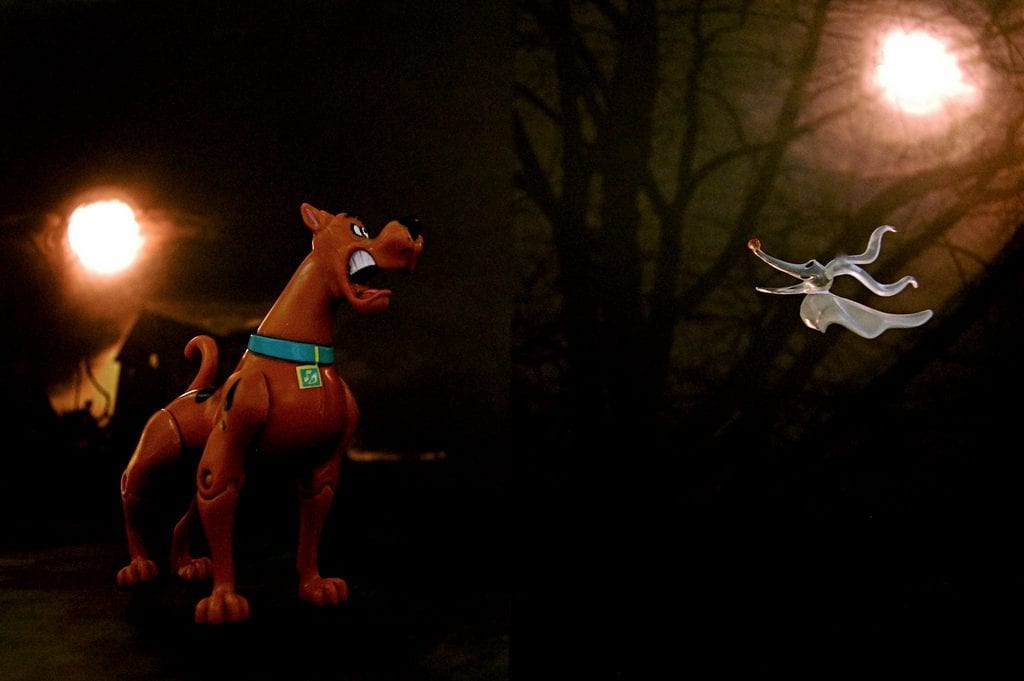 Scooby-Doo Monster Set Action Figures
If your child is set on having villains along with the heroes, then this is a set that they may enjoy.  This is good if you want a complete set, since it has Scooby, Shaggy, Fred, Velma, and Daphne, along with five bad guys from the show themselves. They are all free-standing, and they have great detail to them, and they're about 4-6 inches tall, so a little smaller than the other on this list, but for ten figures, it's totally worth it.  Some of the monsters include the ghost of Redbeard, the beast of the bottomless lake, the 10,000-volt ghost, the ghost rider, and the infamous witch doctor, all of which have the superior quality that you want from your figures.
LEGO Mystery Mansion Kit
Legos are super great for older children who like to build things and enjoy imaginative play. This is a mystery mansion set that comes with ghosts, spooky knights and vampires, and even a plant that eats people! It's a fun project for you to work on with your kid, and the mansion even includes several surprises, and it comes with different landings and floors, along with features and traps.  It has Velma, Shaggy, and Scooby in there to help with solving the mystery. It is missing Fred for some reason, and we don't' get why, but it's still a good set.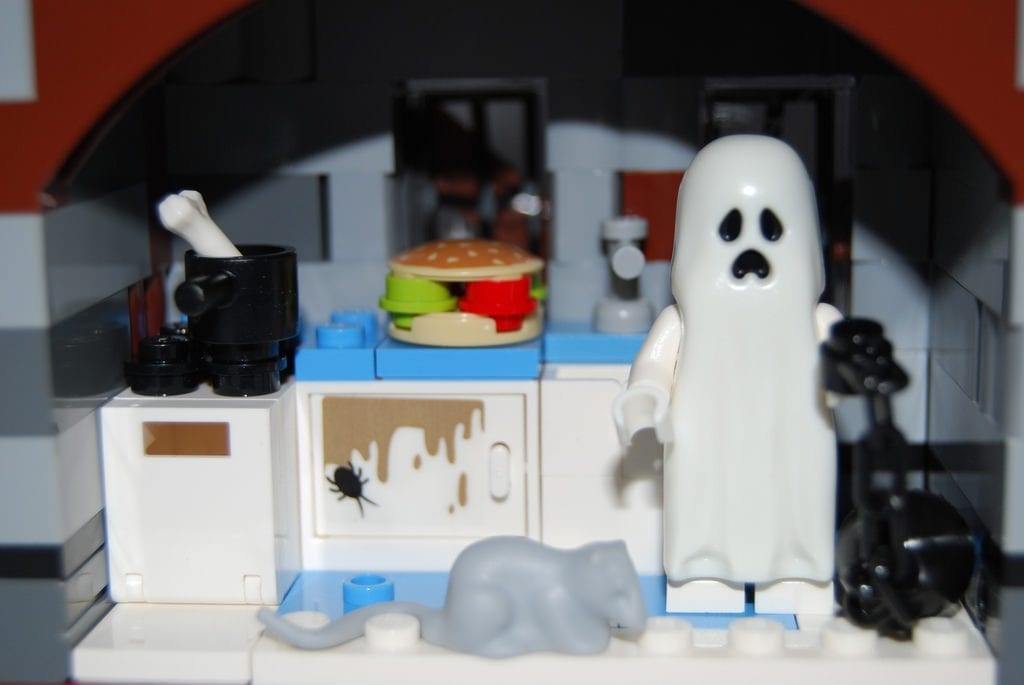 LEGO Dimensions Scooby-Doo Set
This is a console game that brings together both the villains and heroes into one place.  You can add Scooby to your current packs, and create some cool creations. They're mini-figures that you build, and you can have your child take on the challenges that are made with this with these characters. These are good if your child has been interested in building models, but also want to play video games, and it's a great way to build hand-eye coordination, and if they're playing Lego Dimensions currently, this a great addition that they'll enjoy.  The one downside to this is that if your child is young, this can be a little bit confusing to them, so do be careful about this.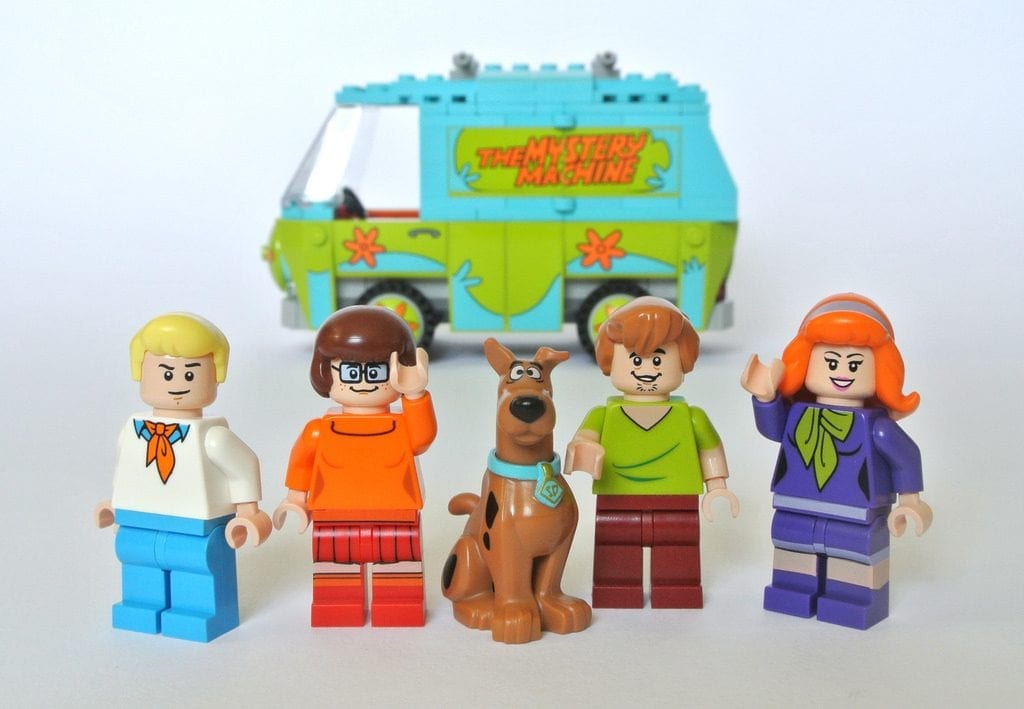 Scooby-Doo is a very popular series too, and for parents that have nostalgia ties to it, and kids who want fun playsets that they'll enjoy, these toys are perfect for the job.  You can enjoy playing with these amazing toys, and really love everything about it, from the moment you open them, till when playtime is over.
Scooby-Doo has many popular toys, and these are the top ones to try if you're looking to buy your child Scooby-Doo toys they'll love too.
Last Updated on March 26, 2020 by Anna Amad
DISCLAIMER
(IMPORTANT)
: This information (including all text, images, audio, or other formats on FamilyHype.com) is not intended to be a substitute for informed professional advice, diagnosis, endorsement or treatment. You should not take any action or avoid taking action without consulting a qualified professional. Always seek the advice of your physician or other qualified health provider with any questions about medical conditions. Do not disregard professional medical advice or delay seeking advice or treatment because of something you have read here a FamilyHype.com.