Being 10 is an odd stage in your life. Think about it. You're not quite a teen yet and you barely qualify as a tween. You're starting to mature as a person, and start to develop critical thinking skills, but you still have a long way to go. That means, it's tough for loved ones and friends to know what the ideal gift is for 10-year-olds because they don't know if they should get toys for kids this age or something else. The best gifts for nine-year-old girls might no longer be the same for children aged ten even though that is only a year in gap. At the age of 10, children often experience rapid changes in their interests and preferences.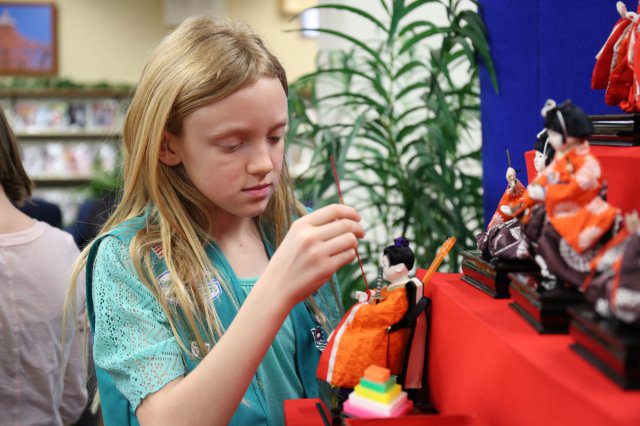 What do ten year old girls like?
When you have a daughter who is approaching or already at the age of 10, it can be difficult to determine what toys or games would be appropriate. However, there are several options that can be considered. If she likes playing games on her phone, you can get her the best gaming phone for kids. Such as a vibrant and playful light box could be an appealing choice, as it offers an interactive and visually stimulating experience. Additionally, numerous exciting board games cater to children within her age range, offering engaging options she'll enjoy. These options can provide entertainment and promote social interaction. If you're uncertain about the perfect gift, don't worry—we're here to provide assistance and guidance in making a thoughtful selection. Here are some of the top toys for a 10-year-old girl.
Origami Brainteaser
Many 10-year-old girls are into origami and making other papercrafts. It's a cool gateway to other arts as well. Your tween is on the verge of being a teen, which can be the most expressive period of her life, so why not introduce her to art via origami? The best toys for teens not only entertain but also foster creativity and personal growth. Fifth grader gals love to create. And giving her an origami set that will get her to sit down and focus in a fast paced world is a gift that will give her more than just art supplies. It can also give her peace of mind.
This is a kit that has many different puzzles. It can stimulate the child's mind as they work with creative ways to create puzzles.
The ideal playthings and gifts enable children to embrace their true selves and feel confident in doing so. Ten-year-old girls may be getting to a place in real life where they're starting to feel a little insecure, too.
At this age, it is valuable to provide gifts that foster self-acceptance and encourage creative expression. Choosing presents that empower children to embrace their individuality and pursue their aspirations is an excellent approach. Gifts that inspire confidence and allow them to explore their interests and passions can be particularly meaningful and appreciated. By offering such presents, you can contribute to their happiness and personal growth during this important stage of development.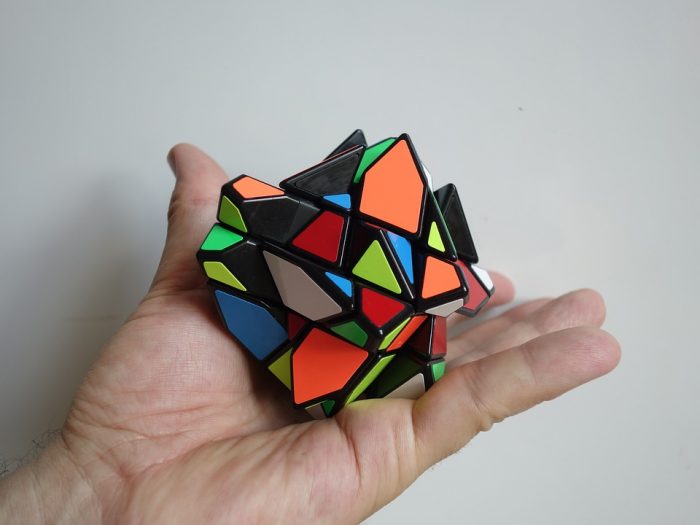 Source: pixabay.com
Do-It-Yourself Wear Friends 4 Ever Jewelry By ALEX Toys
At this stage of your child's life is when true friendships start to happen. Chances are, your child knows a few people who they talk to regularly. This is when the concept of friendship comes in. What better way to express this friendship than with jewelry and friendship bracelets? These timeless goods can show your child and your friend the beauty of friendship.
It's a DIY kit that empowers young princesses to create something special. Or spend hours together with friends, engaging in collaborative projects that tween gals thoroughly enjoy, just like the ones they enthusiastically pursue.
E100 Electric Scooter By Razor
There is still some time before her sweet 16, but in the meantime, you can demonstrate to your daughter that she's growing more mature by gifting her an electric scooter. Electric scooters have gained immense popularity as they provide a faster and more convenient mode of transportation compared to bicycles. These scooters are battery-powered, allowing for overnight charging and providing approximately 40 minutes of continuous use. This gives your daughter ample time to explore the neighborhood, and in case the battery runs out, she can always kick it to continue the ride. With its quiet operation and moderate speed, the scooter ensures safety while being easy for your daughter to handle and ride. Kids are drawn to anything that moves and adds to their cool factor, and this scooter's appealing design certainly fits the bill. Additionally, there might be room for a little sister to join in the fun on the scooter!
Of course, make sure your daughter is being safe, and supervise her and watch her first if you can. Even the ideal playthings and gifts can pose risks if used incorrectly. Also, if it's rainy or wet outside, make sure your daughter isn't using it. The scooter's wheels aren't built for that. Still, it is one of the top toys for ten-year-old girls.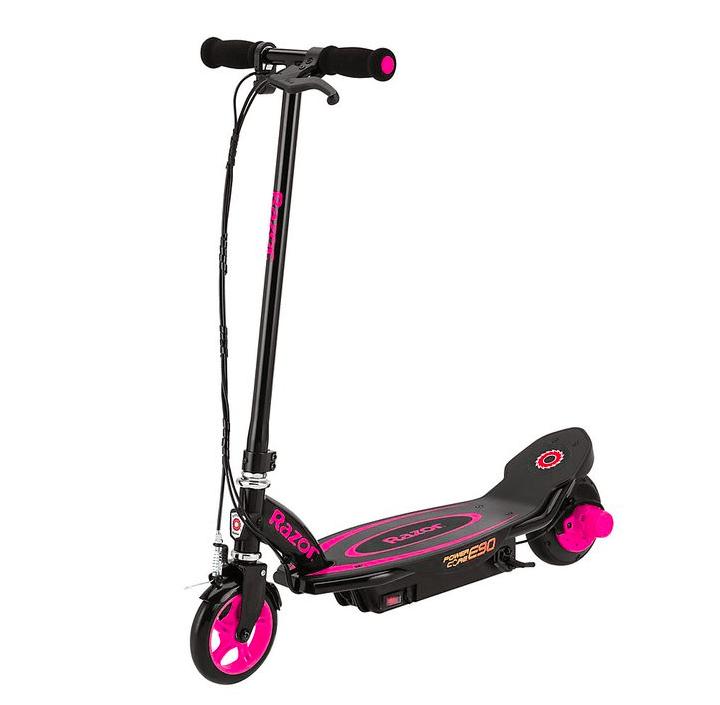 Spontuneous: The Song Game
One part of your child that's developing around this time is their voice. No longer does your child have a voice that sounds kiddish. This is a good time to show your daughter the power of the song. You can teach your daughter how to sing and how they can improve their pipes. The choir is a class your child may love in school, and this game can tell them whether or not they have the pipes.
Tween gals aren't quite to a point where they're growing up enough to not enjoy family game night. So, it's likely that Tween daughters will love playing this with friends and for family game night, as well. If you're looking for challenging games for girls, this is definitely one of the things you should consider.
Creativity For Kids By You Fashion Studio
Sewing is a dying art, but it's a valuable skill to teach your daughter to learn. Designing their own fashion or style or being a commissioner is quite a valuable skill. Maybe your daughter will want to get into cosplay or make their own unique outfits. Either way, this kit can help your daughter learn sewing skills. It comes with a mannequin, fabrics, pictures, an instruction booklet, ribbons, and anything else.
This one falls among the best toys and gifts for 10-year-old girls because it inspires kids to create something. They're encouraged to express themselves through design. This is one of those unique gift ideas that a gal isn't likely to get more than one of. Your young daughter will love it and you'll stand out as a great gift giver.
Big Bang Of Science By Me Amazing! 
More women are going into the STEM field, and if your daughter is not interested in fashion or jewelry, there is no shame in that. Instead, cater to your daughter's interests and give her this science kit. It comes with all these tubes, powders, and everything else. A STEM toy encourages critical thinking and reasoning in fifth graders.
These are the ideal playthings and gifts because they can bring the whole family together to engage in experiments or collaborative building activities. It's not just very young ladies that will love this, either. A STEM toy makes a great gift for boys of the same age, also.
A kid-friendly STEM toy will usually last for a long time, too. Usually, a STEM toy kit will come with enough supplies to perform experiments more than once, or to perform many different experiments.
Playthings and games that have a long lifespan provide greater value for your investment. You can check out the web on your phone or tablet for links about this toy.
Even if your daughter doesn't understand any science, the booklet provided is very detailed and explains everything through photos and instructions. In our opinion, it could have been explained a bit more, but that's okay. Still, it is an ideal toy for a tween gals.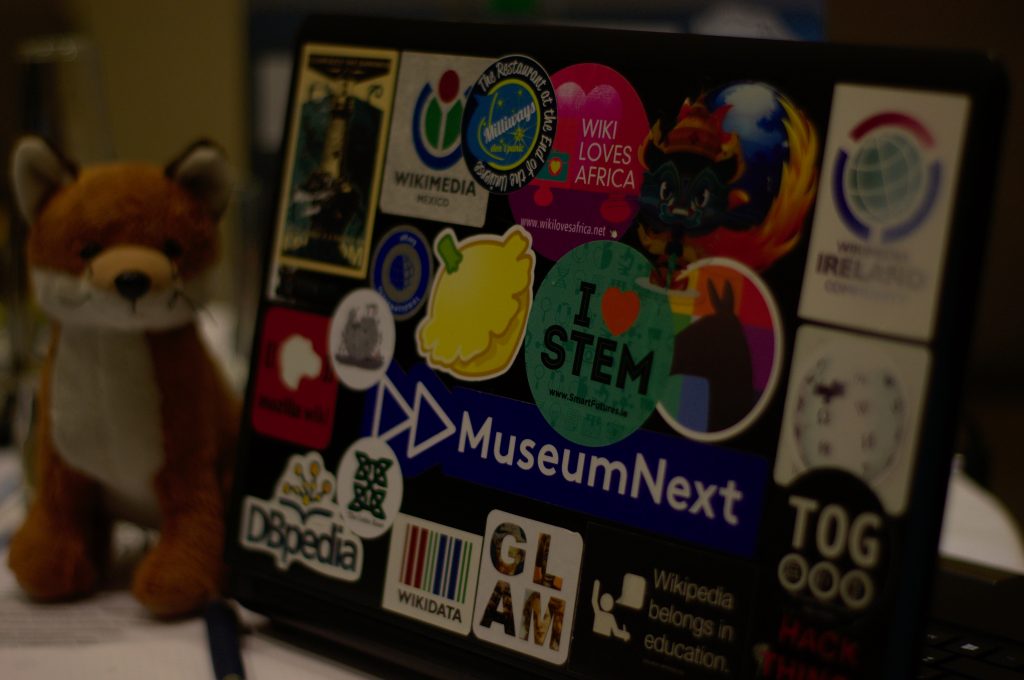 Marble Run
So, these are awesome. I guess you might be saying to yourself, "What's a marble run?" These are fun gifts for 10-year-old girls, 10-year-old boys, and even 9-year-olds, and you too will probably enjoy playing with a marble run. With these sets, you build a run for marbles to go through. It's like science meets architecture meets a game. This will be a popular choice at most birthday parties and is certainly one of the cool gifts for a young daughter.
Cool Maker Go Glam Nail Stamper Kit
This is a kit that will allow adorable daughters to glam up their nails with pretty patterns they will love. It's easy to use. Your tween simply paints her nails with the colors she wants. Then she chooses the pattern she wants to stamp. She places her finger in the stamper and pushes down on the lever to create beautiful nails she can show off to all of her friends. It's something she can do herself and feel good about. Gifts for tweens can be tough to decide on, but this is sure to be one she'll love.
Mermaid Tail Blanket
Many gals love mermaids. Some even wish they could be one. A mermaid tail blanket can help make your daughter feel like she is one while also keeping her nice and cozy for movie night or reading or whatever else she likes to snuggle up and do. Gift ideas that come with the gift of comfort are usually regarded highly. So when you go shopping, remember this!
Harry Potter Books
Here's another gift idea that will work for children of both genders.
Sometimes the amazing gadgets and gifts are the ones that work for any gender. Harry Potter books are full of magic, intrigue, and mystery that 10-year-old boys and girls can understand. These are timeless books that are very well written and are enjoyed by many different age groups. You may even have your own set that you've already read.
Crismark Cartoon Socks
As an adult, if you get a pair of socks as a gift, you appreciate them. However, many children have a hard time understanding the importance of socks. Cinemark's cartoon socks can be a great way for your daughter to understand their value. They are comfy, stretchy, and completely machine-washable. They come with cute animal designs that your daughter should love.
Their stretchiness is good as well. Your daughter is growing fast, and she'll need socks she can literally grow into. By giving her this pair of socks, you won't have to buy more for her in a while. They are durable and your daughter will love them.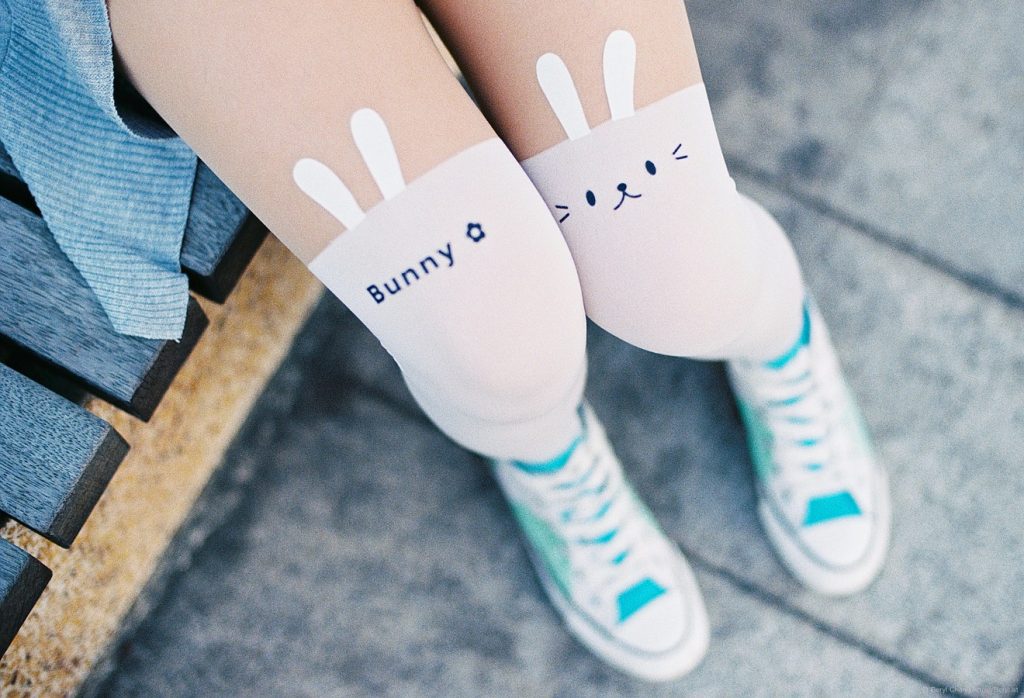 Conclusion
Being 10 comes with its challenges, especially when giving gifts to your young daughter. However, we believe that your daughter will love these gifts. Give her some gifts and see how she likes them. Chances are, your daughter will be happy whether you decide to go with the enjoyable gifts to play with, something that allows her to play games, or gifts that are more functional in nature. Our goal here is to help you figure out the perfect gift for you to give the 10-year-old girl in your life. Bonus tip: If you have a female child who is interested in video games, you may also read this article that we wrote on the best Xbox One games for girls.
Frequently Asked Questions
What is the top toy for ten-year-old girls?
You can give Go Glam Nail Stamper to a ten year-old as a toy on her birthday. That would surely make her excited. This one is mentioned above on our list of the best toys and gifts for 10 year old girls.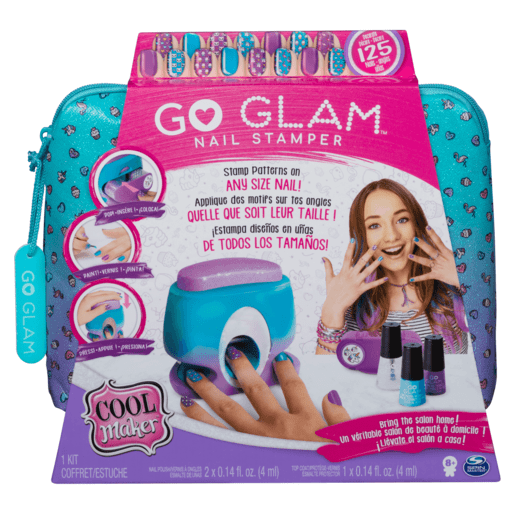 What kind of toy do ten year-olds like?
Looking for an ideal toy for tweens may be troublesome but searching on the internet will surely give you ideas. Boys may like receiving new gadgets or watches while kids love art sets or makeup sets. You can also go with something both boys and girls of age ten will like, such as a STEM set. Many kids of that age like to play games, as well.
What do ten-year-olds play with?
A young kid has a variety or likes and dislikes already. Some may enjoy outdoor activities like hiking or biking. While others of the same age want to play with some gadgets like Nintendo, or some board games that they can play with their friends or families.
What is the ideal toy for 9 years old girl?
Your daughter would surely love receiving an Instax Mini 9, a fantastic camera for teens.
What to get a girl that has everything?
If you think that a young kid has already got everything, any toy given to her will really be appreciated. You can also just spend some of your time with her talking about her day in school or her dreams.
If you're struggling to find a gift for tween daughters who seems to have everything, consider some of the loved stuffs that are popular for her age group. LEGO sets can provide endless hours of creative building and imaginative play. Art supplies, such as sketchbooks and colored pencils, can encourage her artistic expression. Science kits offer hands-on experiments and educational fun. Engaging board games promote social interaction and strategic thinking. Musical instruments allow her to explore her musical talents. Outdoor equipment like bicycles and scooters encourage physical activity and adventure. Lastly, books are always a fantastic gift to foster her love for reading and imagination. By choosing from these options, you can find a unique and enjoyable gift for the gal who seemingly has it all.
What are some great, inexpensive toys for a 10-year-old girl?
If you are thinking of what to give to a young daughter on her birthday, you can try looking at Amazon for some inexpensive items. Some suggestions include crafting items like Crayola Light Up Tracing Pad, String Art Kits for kids, Alex DIY Wear I Heart Charm Bracelets and Lip Balm Studio. The top gifts don't have to cost a ton of money. Just shop around to find a good deal.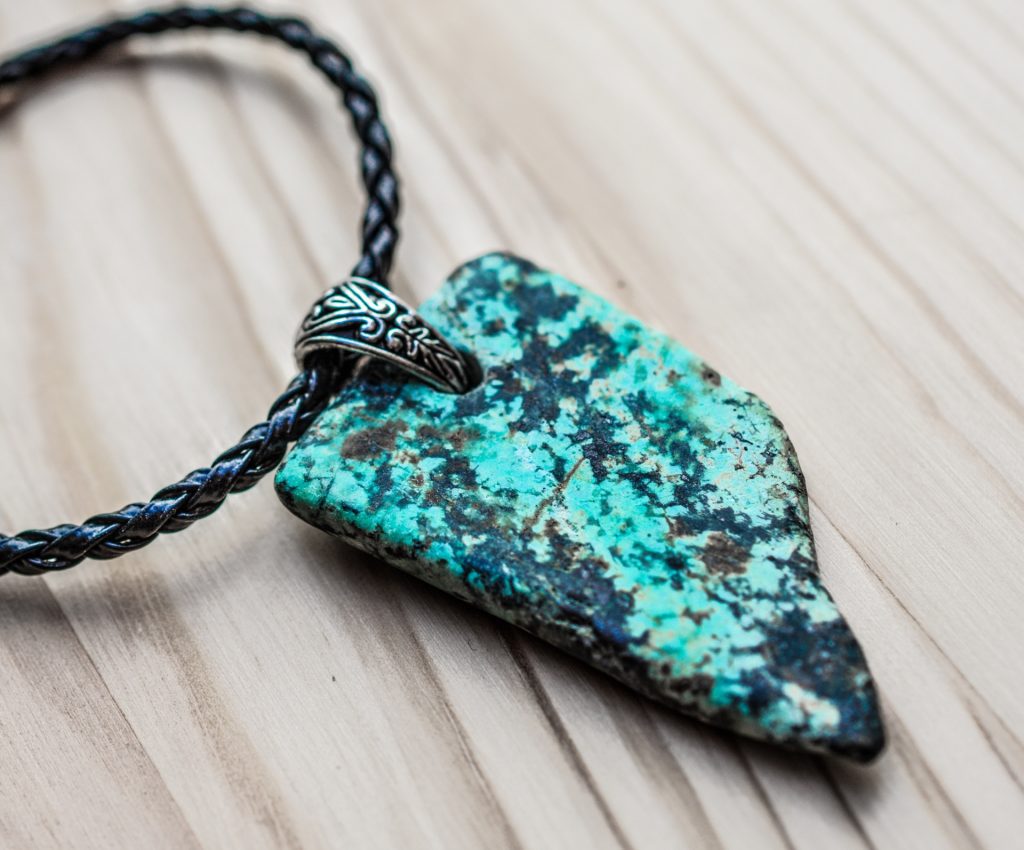 What are some practical toys for a 10-year-old girl?
Some practical gifts for a young, bubbly lass would be some squishies, or velvet hair scrunchies. Art Materials would be a great toy too especially if she is interested in that subject.
What should I get for a ten-year-old child who is athlete/ tomboy?
For a young kid who is an athlete or tomboyish, you can give her a boy's wristwatch. Printed shirts with her favorite actor or band or character is also a great idea.
What toy do ten-year-old girls like?
Girls of this age may have varying ideas on what gifts they want depending on their personality. You can give them a birthstone necklace, an 80-piece art set, or anything that has monogram on it will really make her beaming with happiness on her birthday.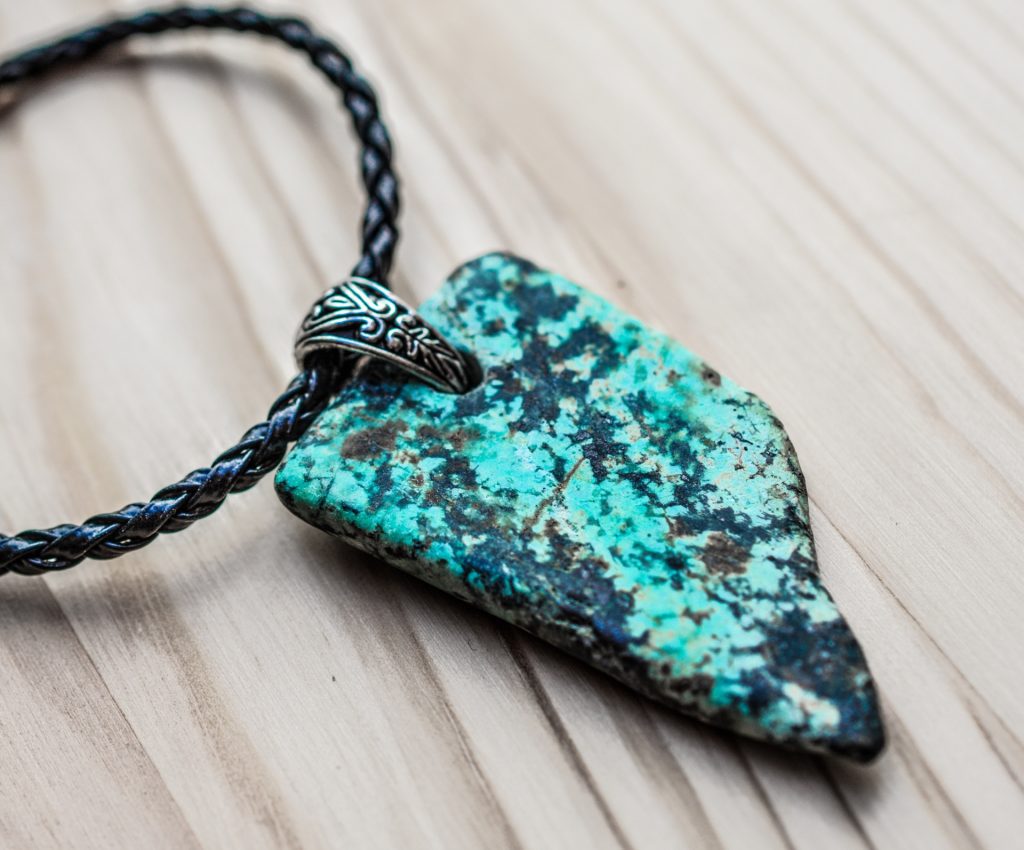 What toy makes a ten-year-old girl happy?
A kid of age ten would also be delighted to receive an Alex Toys Various Hair Chalk Salon Kit. These colored hair dye kits are washable so parents need not worry. It has 5 different colors and includes hair elastics, beads, and beading tools. The nice gifts will make your kid feel good about herself while she's having fun, too.
Can 10 year olds have toys?
Absolutely! Gifts can still be enjoyed by children as they continue to explore their creativity, engage in imaginative play, and develop new skills. While their preferences may evolve, there are still many gifts that cater to their interests. Some of the gifts enjoyed by a kid include LEGO sets, art and craft kits, science and engineering kits, board games, puzzles, building sets, outdoor toys like bicycles or scooters, and interactive things that promote learning and problem-solving. These toys can provide entertainment, foster cognitive development, encourage social interaction, and spark their curiosity.
What are the most popular girl toys right now?
The most popular girl gifts right now vary by age group. Some popular options for the best toys for 8 year old girl include craft kits, building sets, board games, or outdoor gifts like frisbees or jump ropes. For kids aged nine, science kits, coding toys, and puzzles are all popular choices. As for young gals, some great toy options include DIY kits, remote-control cars, and interactive games that promote learning and creativity. Ultimately, the amazing gifts for any child are those that align with their individual interests and promote their growth and development.
Which is the best gift for a girl?
The amazing gift for a girl, particularly children aged ten, depends on her individual interests and preferences. However, considering her age, some of the perfect gifts include LEGO sets, art supplies, science kits, board games, musical instruments, outdoor equipment, and books. These options cater to a range of interests, allowing her to express her creativity, explore scientific concepts, engage in social play, develop musical skills, enjoy outdoor activities, and expand her knowledge through reading. By selecting a gift that aligns with her hobbies and passions, you can provide her with a meaningful and enjoyable experience.
Should a 10 year old still play with dolls?
Yes, it is completely normal and appropriate for children to continue playing with dolls if she enjoys them. Dolls can still have more value and provide various benefits for children at this age. They can foster nurturing and empathetic qualities, encourage imaginative play, and serve as a means for storytelling and social interaction. While a girl aged ten may have diverse interests and engage with a wide range of gifts, dolls can still be a part of her playtime repertoire. It's important to support her choices and provide a balance of gifts that cater to her evolving interests, which can include dolls as well as other gifts like LEGO sets, art supplies, science kits, board games, musical instruments, outdoor gifts, and books.
What is girls favorite toy?
Girls' favorite gifts can vary greatly depending on their individual interests and preferences. However, some of the enjoyable gifts for young girls that are commonly enjoyed include LEGO sets, art supplies, science kits, board games, musical instruments, outdoor gifts, and books. These gifts cater to a wide range of interests and provide opportunities for creativity, learning, social interaction, and physical activity. Ultimately, the favorite toy of a girl will depend on her personal tastes, hobbies, and developmental stage. It's important to consider her individual preferences and select a gift that aligns with her interests to make it a truly enjoyable and cherished playtime experience.
Other Resources
https://www.goodhousekeeping.com/childrens-products/toy-reviews/g29553257/best-toys-gifts-for-10-year-old-girls/
https://www.wickeduncle.com/gifts/girls/age-10
https://www.fatbraintoys.com/toys/toys_by_ages/girls/top_picks_10.cfm
Last Updated on May 9, 2023 by Patrick Magtaan
DISCLAIMER
(IMPORTANT)
: This information (including all text, images, audio, or other formats on FamilyHype.com) is not intended to be a substitute for informed professional advice, diagnosis, endorsement or treatment. You should not take any action or avoid taking action without consulting a qualified professional. Always seek the advice of your physician or other qualified health provider with any questions about medical conditions. Do not disregard professional medical advice or delay seeking advice or treatment because of something you have read here a FamilyHype.com.