The AI companion has captured the imaginations of adults and children of all ages. While we're not entirely on the edge of a fully conscious AI buddy, there have been fantastic advancements in AI technology, especially for older children. An AI buddy used to be a remote control robot that made a few noises and performed basic actions such as moving its arms. Now, they are much more complex. They may come in different characters and have multiple functions. They get kids interested and inspire kids often because many robot toys these days have educational value. Some teach them about STEM and other valuable skills. Here are some great robot buddies for that occasion.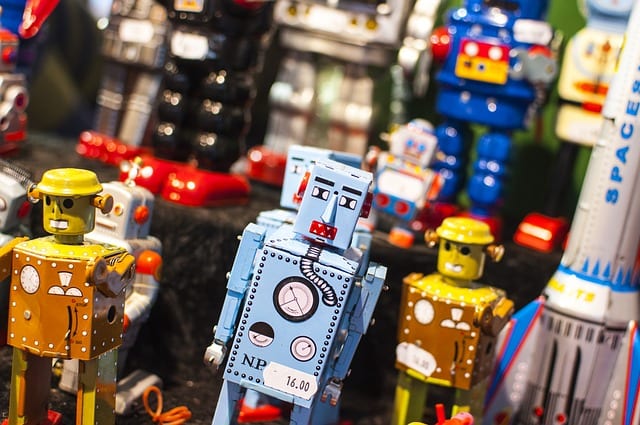 Features Of Best Robotic Toys
Age appropriateness. Younger users may want their robots to know about obstacle courses and possess problem-solving skills.
Battery Life Span
Does it require a battery? Does it come with a rechargeable battery, or is it sold separately?
Cost Of It
How much bang do you get for your buck? More advanced robots can last longer.
Education And Things You Can Learn
Can it teach your kids STEM skills or how to listen to commands? For adults and even parents working in the engineering field, they'd prefer a bot with coding skills.
Adult supervision is necessary, especially if kids are new to these robots.
Wonder Workshop Dash Robotic Toy
As technology improves, the need for coders has skyrocketed, and what better way to develop critical thinking skills in young kids than with a coding robot activity? If they are interested, they should learn, and doing so with a friend can make the process more engaging. Meet Dash, that doubles as a remote control robot dog. This interesting robot toy kit teaches kids how to code with its user-friendly app, entertainingly boosting their programming skills. You can program Dash, outfitted with vibrant LED lights, to move and light up, making coding more tangible and exciting.
It is a toy that doesn't use dry learning, either. It uses games and all sorts of fun techniques to disguise its knowledge. Your kid will enjoy every second as they learn and improve their imagination. Best of all, you can recharge the robot and don't need more batteries.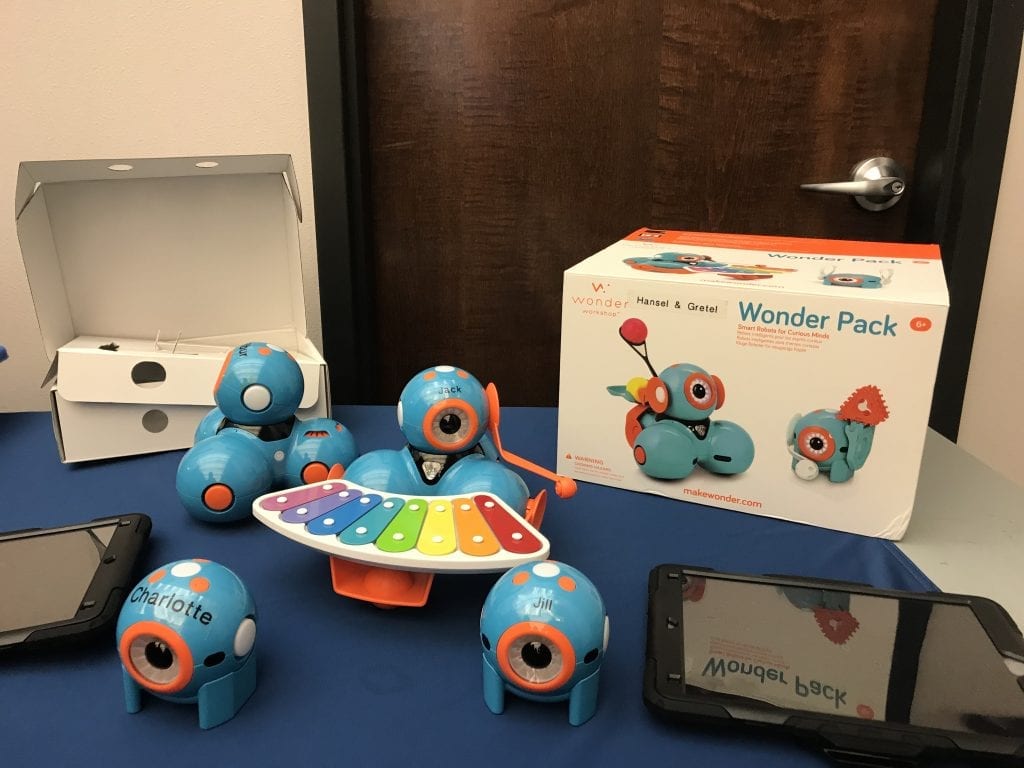 Anki Cozmo Robotic Toy
This is a great robot pet, buddy. It constantly updates, gets more advanced with time, and still demands the kids to play. It's a bit expensive but a fraction of the price of owning a natural pet. It's an excellent way to ease a kid into owning a natural pet down the road. This pet can recognize faces, has an adaptable behavior, and can respond to your demands. It's great for everything.
WowWee MiP Robotic Toy
This robot, like a robot ball, responds to hand gestures. This means that the WowWee Robot, an advanced coding robot, is a great way to teach your kids about sign language, nonverbal cues, and even basic robotics. This innovative device can also pick up items using its robot's body, similar to a robot dog toy. This is a familiar feature in robots, but the WowWee Robot can perform this task much more advanced than the robots you may have had as a kid. This characteristic and the exciting building process would make an excellent gift for both boys and girls.
Zoomer Dino Boomer Robot
Who doesn't love dinosaurs? They've captured the imaginations of kids and adults alike, providing endless opportunities for creative play. Zoomer is one such dino, a little robot that is so realistic you'll think Jurassic Park is finally happening. It's a rechargeable one that can perform essential functions like chewing, displaying anger, and even being tamed and controlled through body movements or a smartphone app. However, he can also resist the controls, showing that this is a dino with a mind of its own. We believe that any kid, especially within confident kids' ages, who are deeply interested in dinosaurs, will love this.
Meccano Bot M.A.X Robot
This is another AI robot that promotes STEM techniques with kids. First, your kid has to build a robot. This can be unpleasant for some kids, but others will love the challenge, mainly if they use Legos and whatnot. Once assembled, it can be programmed, play games with you, and do all sorts of fantastic AI techniques. It's the right way for your kid to have a buddy they will talk with, dance, and play for a while.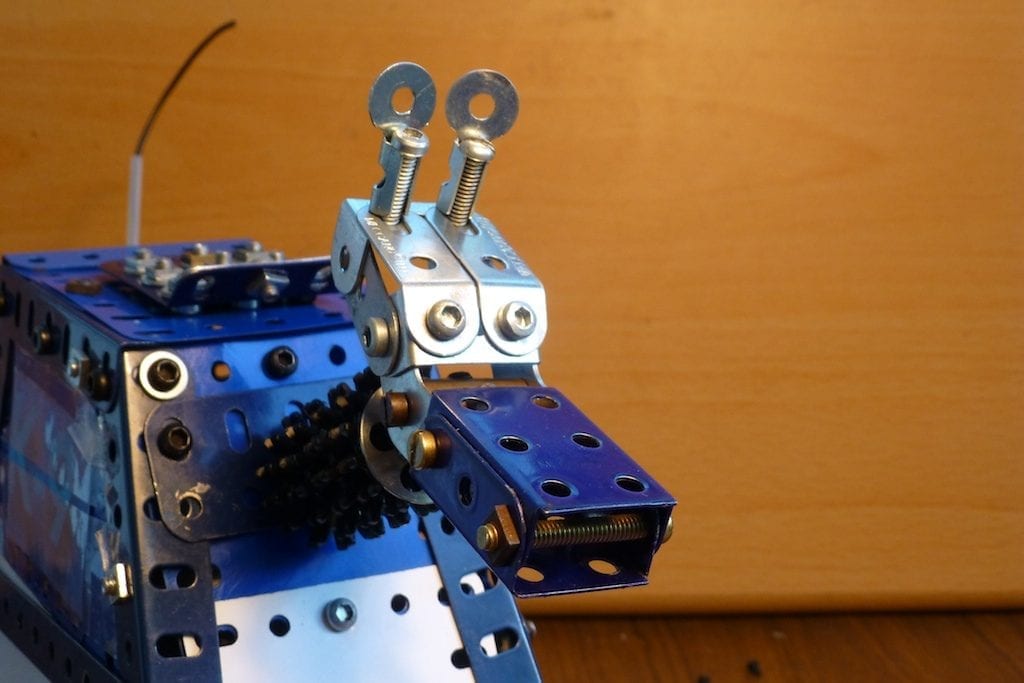 RED5 14-in-1 Solar Robot
This is a robot that is powered by sunlight. If that doesn't sound cool enough, it's a robot you can build, with 14 designs in total. You can make it like a crab, turtle, beetle, or other animal shapes. It's not an advanced one since it's more quantity over quality, but the sunlight and all the build options make it a toy your kid will love for a while.
Fisher-Price Think & Learn Teach' N Tag Movi Robotic Toy
Many of these robots are meant for older kids. This is great, but you need something from Fisher-Price when your kid is younger. This robot can play games and even think critically and is relatively cheap. It can help your kid develop thinking and social skills and is great for teaching them how to follow directions. If this sounds great, then we suggest good old Fisher-Price.
4M Kidz Labs Tin Can Bot Robotic Toy
When you think of kids and tin cans, you may imagine them making a phone from the box using a string or doing something similar in simplicity. You may not have imagined a tin can robot. This robot is easy to assemble and teaches kids the value of recycling. It's not that advanced, but it's affordable and suitable for younger children who like the novelty of something. Because of that, we recommend you try this toy out.
4M Doodling Robotic Toy
Kids love doodles. However, some kids may need to improve at art or want to learn from someone else. Why not learn from the robots that can be as captivating as something from Star Wars? This robot is a great toy that can doodle; kids can watch and learn. Adjusting the pen's angle can create various patterns and designs that will challenge kids' creativity and whatnot. It's a beautiful way to introduce art and inspire children to learn and improve.
It's not an expensive robot, either. You can buy the robot for relatively cheap, and it's a small price to pay to teach kids art skills they wouldn't have learned otherwise. It's a robot that is great for younger children. Older kids may find the novelty wears off, but younger kids should love it. Give it a chance and see what it can do for you.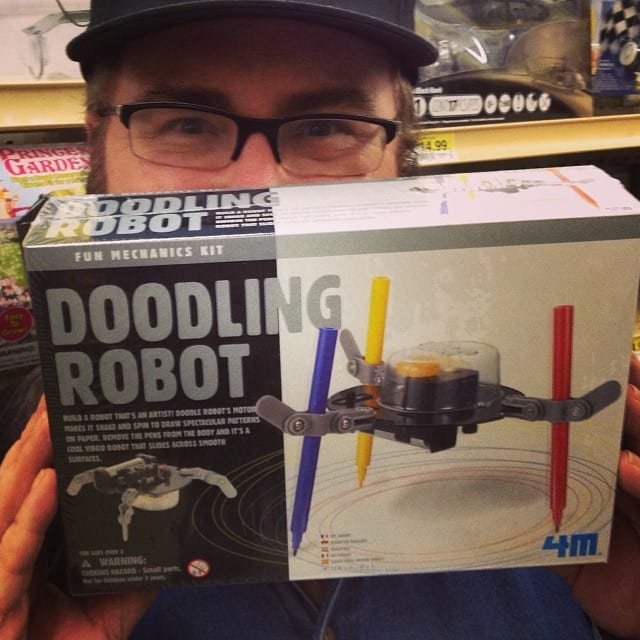 Frequently Asked Questions:
What Is The Best Interactive Robotic Toy?
Robots are one of the coolest toys for kids. We listed below the top interactive robot that most kids love:
Anki Cozmo
Sphero BB-8
Ozobot Evo
Hexbug Vex IQ
WowWee Robosapien Blue
Wonder Workshop Pack
The best one for your kid depends on mobility, interactivity, and playful learning experiences. You can find more best robotic toys here: https://www.thespruce.com/best-robot-toys-4155359.
Is Cozmo Robotic Toy Suitable For Kids?
You might find Cozmo a little expensive compared to others, especially considering the battery life and the complexity of the assembly process involved in its design. However, it provides entertainment and introduces the building blocks of artificial intelligence and coding to your kids. This makes it ideal for children across various ages and worth its price, despite the initial cost.
What Is The Best Robotics Toy Kit For Beginners?
Based on the feedback gathered from the number one robot critics, kids, the best robotics kit for them as beginners are the Lego Boost. It features built-in sensors and added creativity options, making it enjoyable for beginners to build with. In addition to that, its tablet app's programming is simple, less complicated, and easy to learn. For more details about the robotic kit, check out this page.
What Age Is The Boxer The Robot For?
Boxer robot is ideal for kids aged six and up. It has multiple ways of playing it. It delivers a lot of fun to kids and responds to your movements in funny ways!
How Long Does Cozmo Last?
Cozmo can operate for up to 45 minutes when it is fully charged. However, it can still depend on how you use Cozmo. The more you play, the more you consume the battery.
How Much Is Cozmo At Walmart?
Anki Cozmo Base Kit in Walmart costs $246.95. It has almost five ratings from different buyers. Cozmo has a one-of-a-kind personality that makes it an ideal gift for kids.
Conclusion
You almost want to be a kid again as you look at some toy robots. They can do many advanced features, like some simple AI and responding to commands. You may wish you would want some of them. Luckily, you can play with them too.
Last Updated on April 12, 2023 by Harold Chan
DISCLAIMER
(IMPORTANT)
: This information (including all text, images, audio, or other formats on FamilyHype.com) is not intended to be a substitute for informed professional advice, diagnosis, endorsement or treatment. You should not take any action or avoid taking action without consulting a qualified professional. Always seek the advice of your physician or other qualified health provider with any questions about medical conditions. Do not disregard professional medical advice or delay seeking advice or treatment because of something you have read here a FamilyHype.com.