You don't need to purchase a whole new oven to add induction cooking to your kitchen. All you need is a countertop cooking burner or induction burners. A portable induction cooktop gives you the flexibility to take it with you anywhere it could come in handy. Most induction stoves have a modern appearance and amazing induction elements. So what really is the best induction range for you? Finding the right cooktops comes down to some key factors. Here are the five elements of this smart device to look for:
Power rate
Preset options
Maximum pan size
Portability
Safety features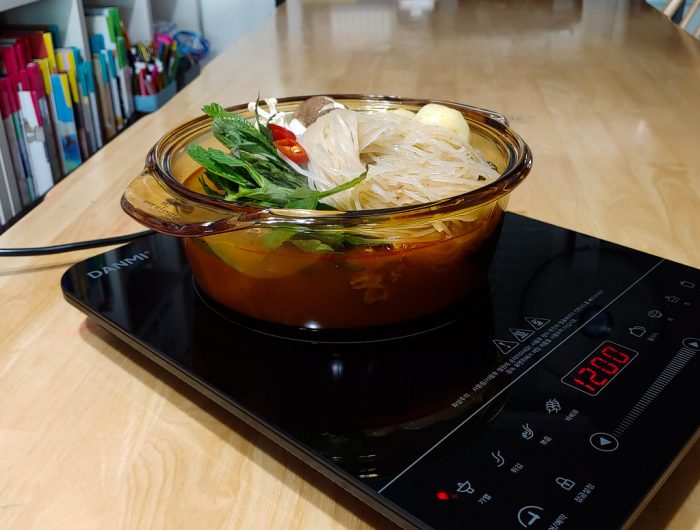 Aside from these five elements, it's also important to set a budget for your electric range or cooker top. Then, you can compare prices across different retailers to get the most deal within your price range.
Induction ranges, electric cookers, electric ovens, and cooktops have become popular for their ability to cook and boil water faster and more evenly. Their temperature settings make the cooking process easier. Other induction cookers, including the true convection oven, are amazing when used to cook and bake. They have a probake convection technology, a self-cleaning mode, and are also easy to clean. An air fryer, on the other hand, uses an electromagnetic heating element to be able to air fry and it takes a bit longer for oil to heat up here. Some types have a slide-in range that gives a built-in look to your simple kitchen and makes the cooking game more exciting.
This article is about finding the right cooktops for your needs. Keep reading to learn more about how to find the right appliances through in-depth reviews.
What Is Induction Cooking?
The induction cooking process is more efficient than traditional cooktop cooking. Rather than waiting for the burners to heat up to allow the transfer of heat over to the pan, an electromagnetic field creates a current that raises the temperature of magnetic cookware.
This magnetic field technology allows for faster kitchen tasks like boiling water and cooking meals.
Induction ranges look the same as a traditional electric smooth-top range but have some subtle differences. One difference is the burner doesn't glow on an induction range. It's like a virtual flame. That's because the burner doesn't heat up. The pan sitting on top of the burner heats up.
Meanwhile, convection cooking capabilities circulate hot air around the food. It's popular and efficient. Magnetic fields heat the pot or pan in cooking. It's not as popular as the convection cooking process, but it offers certain advantages. This process makes sous vide cooking possible.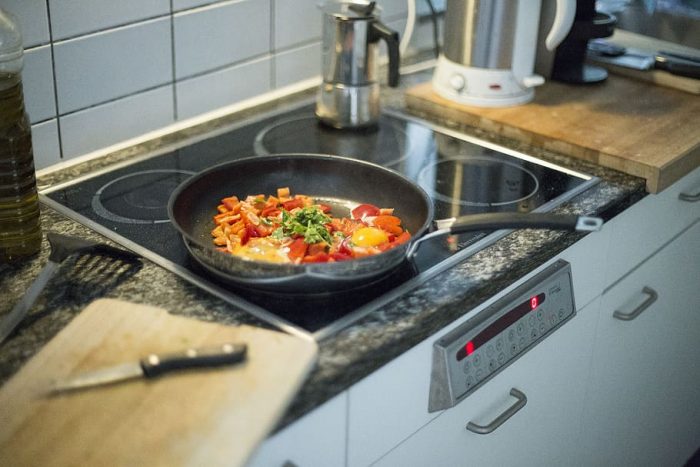 Special Cookware Needed
Cookware used on a range must be induction compatible. The packaging will have it indicated somewhere if it is.
If you want to check your existing cookware for induction compatibility, try sticking a magnet to the bottom. If it sticks well, your cookware will work. If it's a large oven that you own, you can add up to two racks or three oven racks so that you can bake or cook many in a batch.
Is cast iron compatible with induction? Cast iron cookware performs admirably on cooktops, although cast iron could scratch the cooktop surface. The cast iron cookware's bottom is gritty and tougher.
Is stainless steel cookware good for induction cooking? Stainless steel pots and pans are durable and easy to clean, but the results might be uneven. Not all stainless steel is magnetic, so try the magnet test.
Choosing An Induction Stove Burner
Now let's talk about the factors we mentioned above. These are the intelligent features that will help you find the right appliance for your needs.
Power Rate
The power rate of your burner has directly impacted how quickly it heats the cookware. Higher power or electric rate leads to faster cooking. Generally, the larger the burner, the higher the power rate. Medium-size burners typically have power rates between 1,000 and 2,000 watts.
Preset Options
Preset options give you the ability to select from foods commonly cooked on the boiler. You'll select the preset option from the menu. The range burner will adjust the temperature accordingly to give you a consistent result with each cooking session.
Maximum Pan Size
Make sure you consider the size of the cookware you'll likely use with your cooker top. This is especially important when you're purchasing one countertop induction burner.
Pan size matters more when you're using an induction burner. The cooktop may not detect a pan if it's too small. If the pan is too large, it won't heat properly.
Portability
Induction cooktops come in all sorts of appliance types. You could opt for the right induction range for your kitchen that's not portable at all. Or you may want a portable induction cooktop burner that is placed on your countertop.
Portable induction cooktops are handy for water boiling and cooking camping and other types of travel. Decide up front how portable you want your induction countertop to be. Have you tried induction cooking control through wifi connectivity? Yes, there's one or two you might see in the store near you!
Air Quality
Evidence suggests induction cooktops improve indoor air quality. Cooking can significantly affect indoor air quality in two ways: food contaminants and cooking equipment contaminants.
Safety Features
Safety in the kitchen is important. Induction ranges are safer than traditional radiant heat ranges because the burner doesn't heat up. If you turn the burner on without pots and pans on it, the cooktop won't ever feel hot. Induction cooking heats the cooking vessel, not the burner. Its range hood will vent grease, oils, smoke, and cooking aromas.
Some induction cooktops have an auto-shutoff feature incorporated into their designs. They will shut off if the pan is detected to be too hot. They will also shut off if no pan is detected. They also have auto-sizing pan detection. Pan detection ensures a ferromagnetic pan is placed on the hob to prevent potential hazards.
Since the burners don't glow when an induction cooktop is turned on, many manufacturers are adding indicator lights. The lights just let you know if the burners are turned on, or not when you put pots and pans.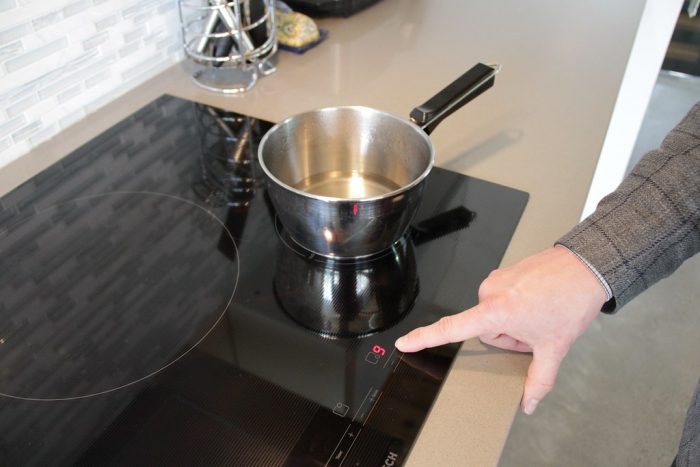 What Are The Disadvantages Of Induction Cooking?
One big disadvantage is the cost of the equipment. Though they are less expensive than they used to be, induction ranges and other cafe appliances are still more costly than traditional gas or electric cookers. You may also need to fork over cash for compatible cookware.
There is a learning curve when it comes to switching from electric ranges to induction ranges and cooktops. The cook times are different, the controls are different, and the functionality is different due to smart features. It may take some time before you feel comfortable cooking with induction.
Induction cooktops have glass surface. That means they can scratch or even break. They're designed to withstand normal use, but extra vigilance serves well around anything made of glass.
Best Induction Stoves Options
Duxtop 1800W Portable Induction Cooktop Countertop Burner, Gold 8100MC/BT-180G3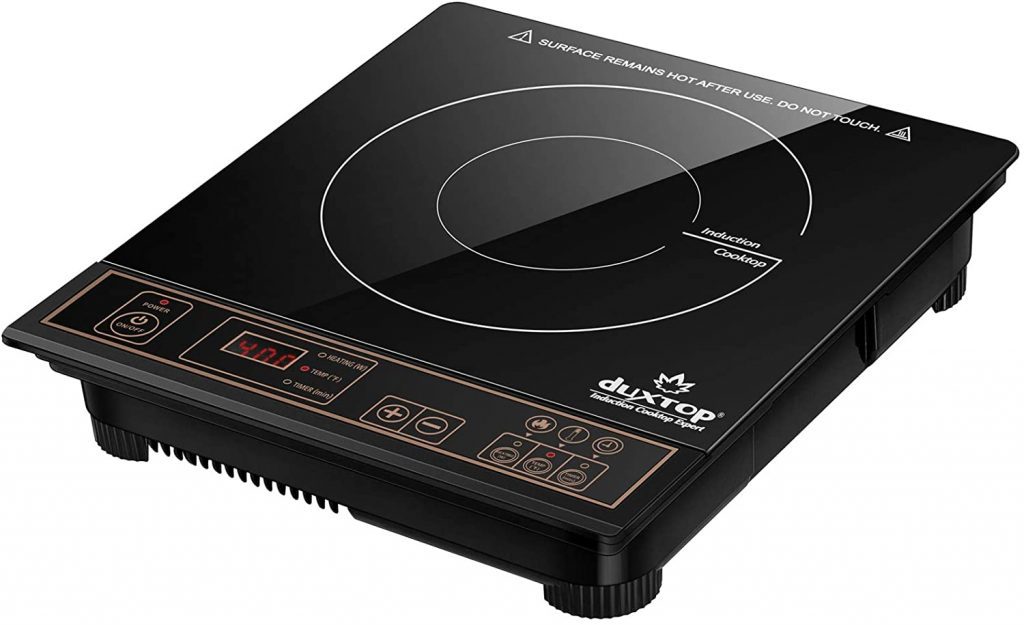 This portable induction burner from Duxtop only weighs 6.5 pounds. It's easy to transport anywhere you want to use it. It has a digital control panel that's easy to use. A built-in timer helps you stay organized while you're cooking. There are 10 power levels to choose from. The burner also has a built-in fan to help dissipate heat that's conducted back to the unit from the cooking vessel. This unit has an auto-shutoff feature when no pan is detected, as well.
Pros:
Affordable

Energy efficient

Easy to wipe clean

Push button controls

LED display is easy to read

Accommodates up to 11-inch pan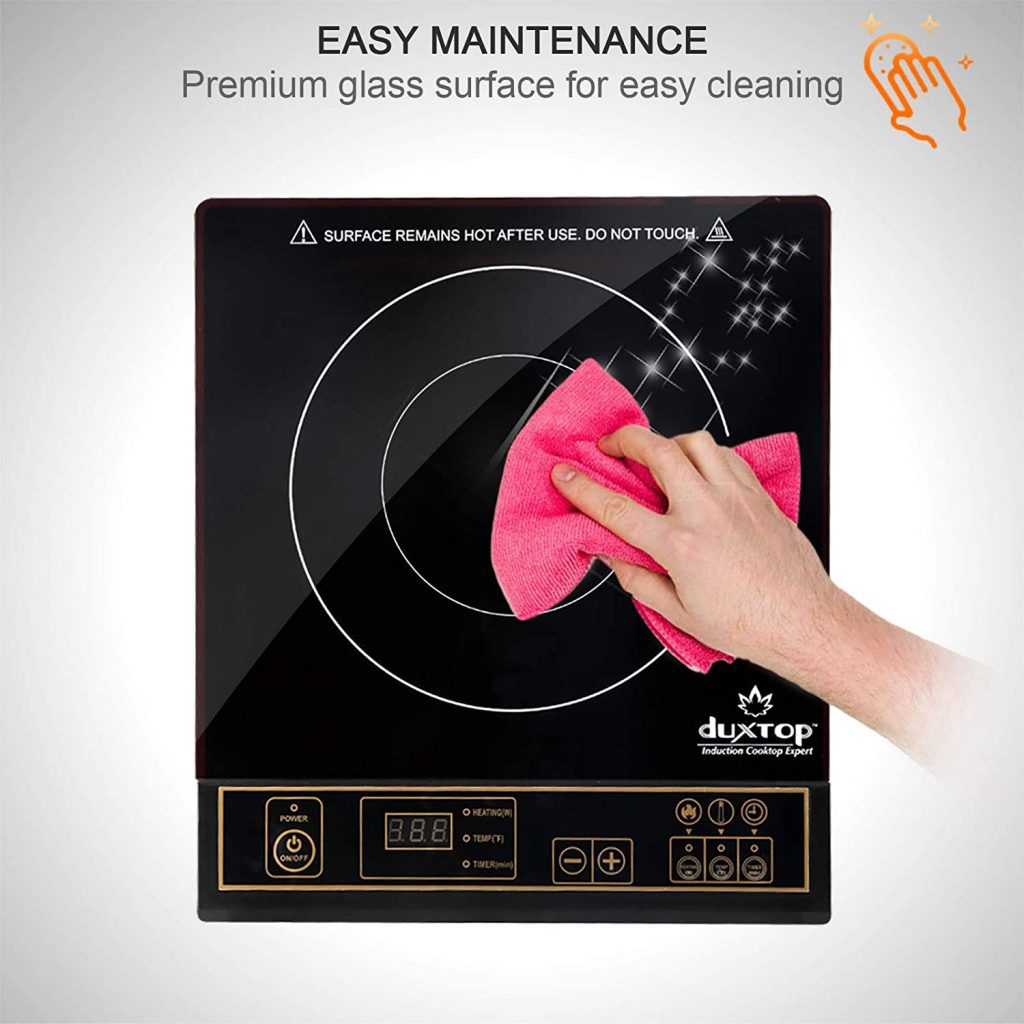 Cons:
Adjustment intervals too broad
High-pitched sound some users hear
Low-temperature range is too high for some recipes
Only one burner unlike Frigidaire Gallery which has four burners
Not self-cleaning
Duxtop Portable Induction Cooktop, Countertop Burner, Induction Burner with Timer and Sensor Touch, 1800W 8500ST E210C2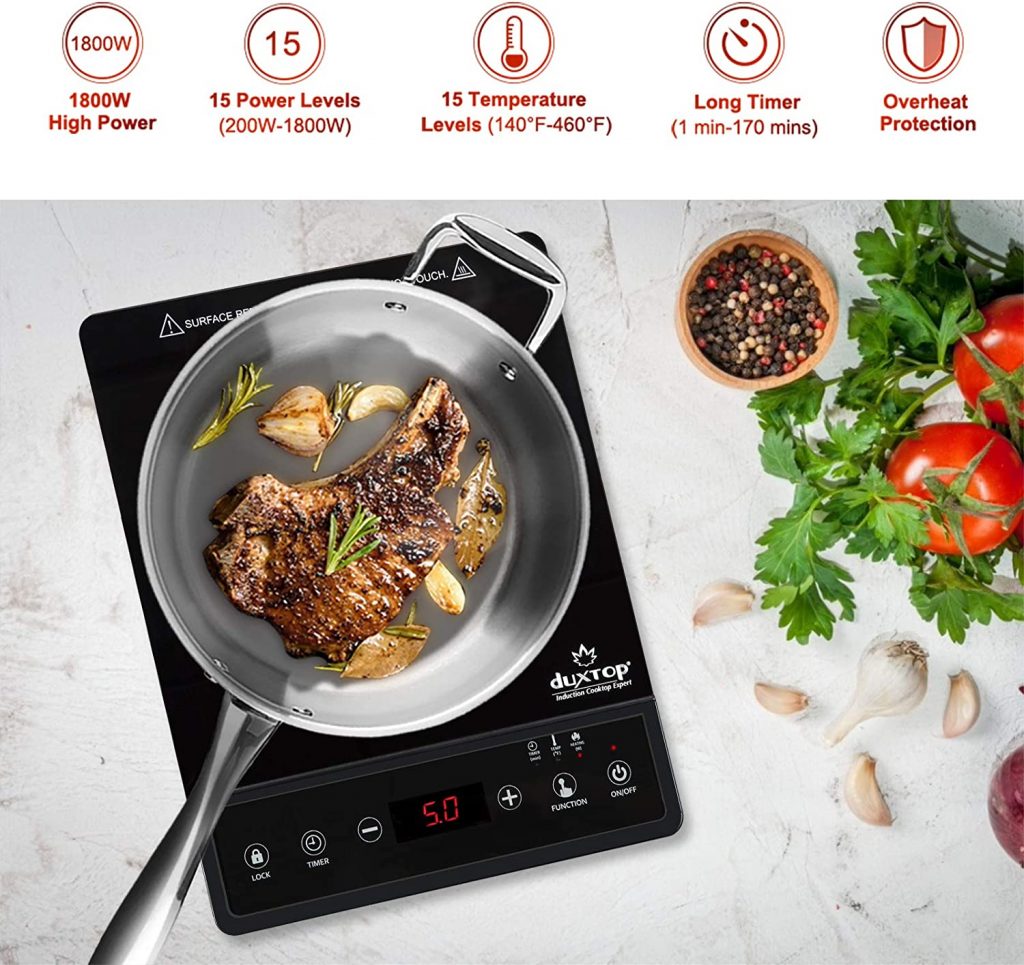 This induction burner has more temperature levels to choose from than the previous one. You'll have 15 preset power levels. The burner is rated well because it is energy efficient. The push buttons have safety locks that keep anything from changing during the cooking session. The burner works for pans ranging from 5 inches to around 11 inches. One of its smart features is a built-in timer to set up to 170 minutes. It's lightweight and easy to transport.
Pros:
Affordable price

Broad range of power settings

Easy to wipe clean

Button locks prevent setting changes

Energy efficient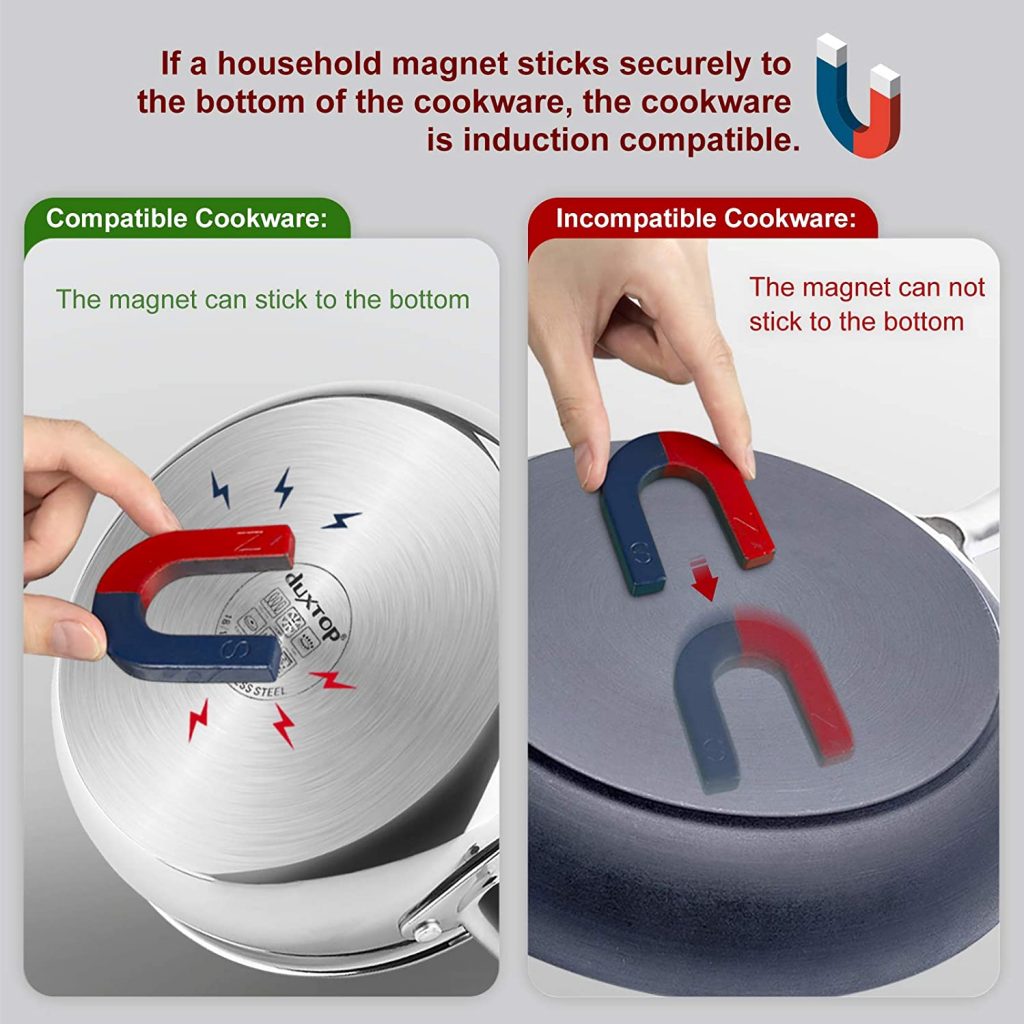 Cons:
No handle for easy carry
Doesn't accommodate large cooking vessels
Display is fuzzy sometimes
No temperature probe
Not self-cleaning
Only one burner unlike Equator induction with five burners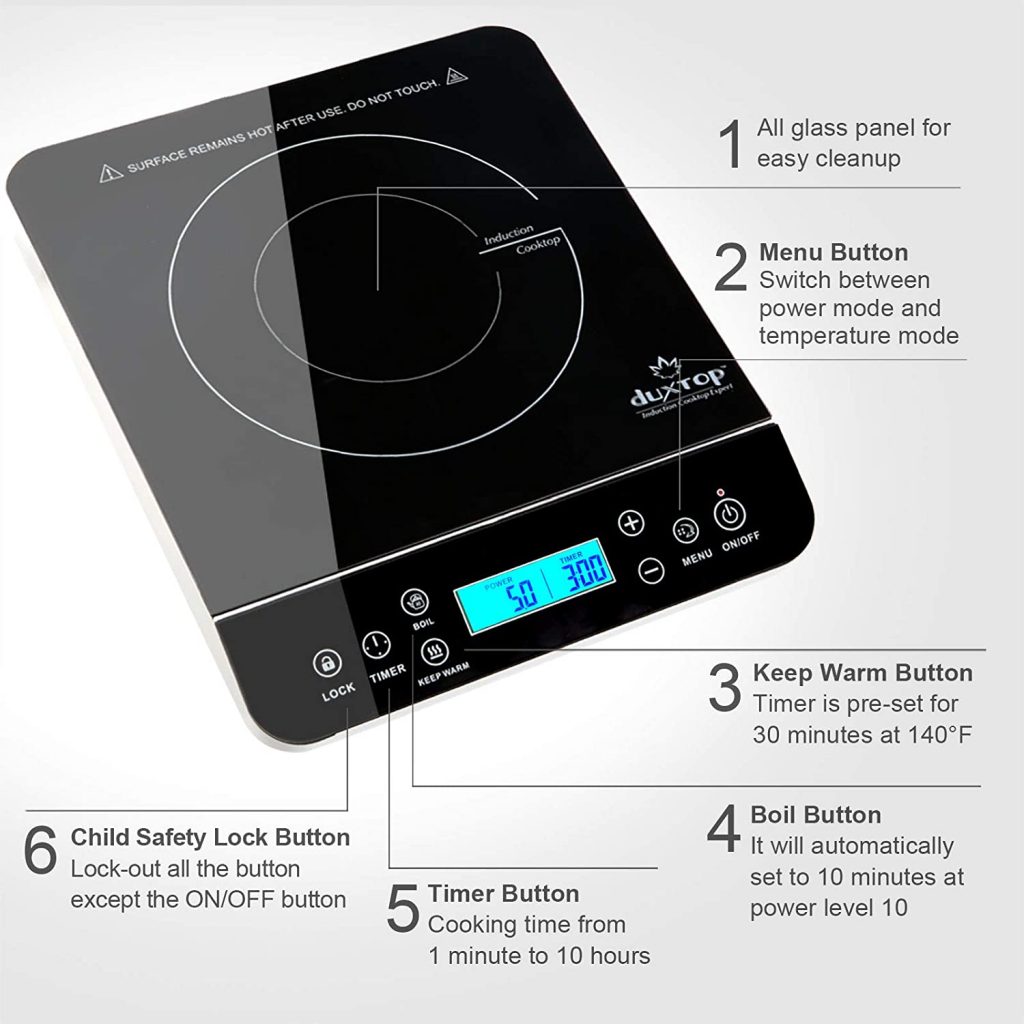 This is an elevated model relative to the last two. It has smart features like 20 preset power levels and a nice LCD display that's easy to read. It has a touch control panel rather than actual buttons. A child safety lock is built into the design, so nothing gets accidentally changed after being set. The burner has an automatic shutoff feature for added safety. The unit is easy to wipe clean and is small enough to store anywhere.
Pros:
Energy efficient
Easy-to-read display
Child safety features
Accommodates cookware pans down to 5 inches diameter
Small and portable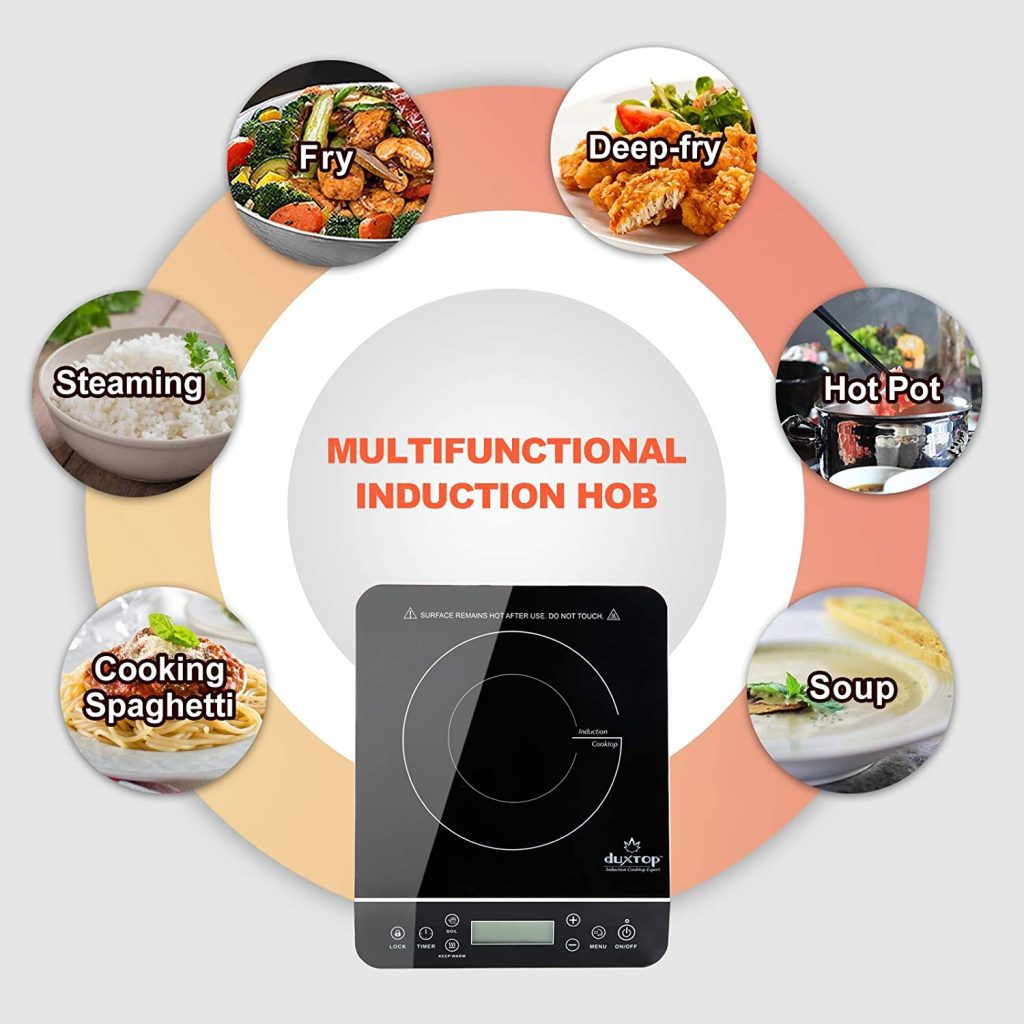 Cons:
Pricey
Temperature control isn't consistent
Temperature increments too large
Not self-cleaning
Can't cook multiple dishes at a time
Duxtop Professional Portable Induction Cooktop, Commercial Range Countertop Burner, 1800 Watts Induction Burner with Sensor Touch and LCD Screen, P961LS/BT-C35-D
This portable induction burner is more heavy-duty than the others on our list. It's professional grade. Its smart features include 20 power levels and preset temperature levels. The touch controls are sensors. It's easy to read the LCD display panel. This cooktop burner is durable, has a fan for dissipating conducted heat, and is easy to clean once cooled.
Pros:
LCD display is easy to read
Made of heavier durable materials
Cooks with precision and quickly
Small and portable
Easy to clean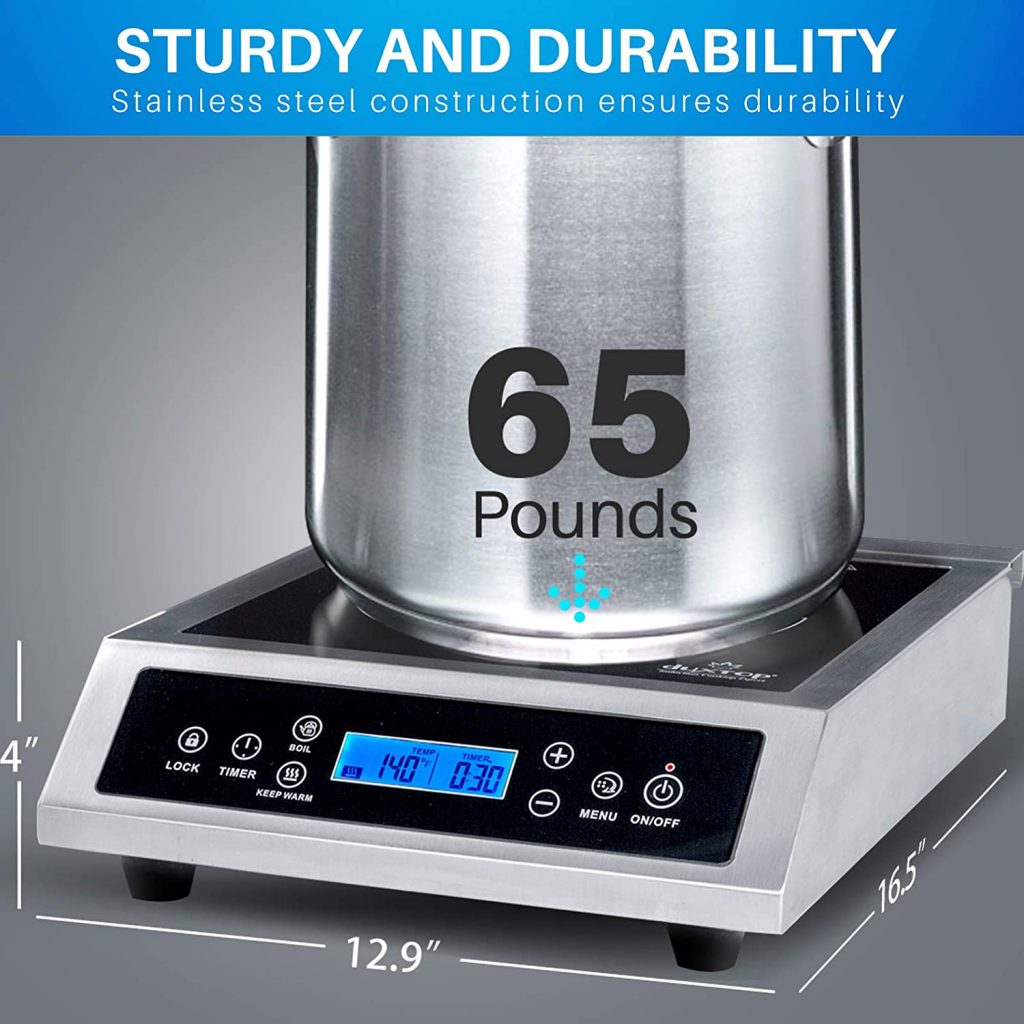 Cons:
Pricey
It only heats through the center ring
Can't cook on multiple pots unlike GE Profile
Not self-cleaning
Conclusion
Electric cooking with an oven will help you cook delicious meals. You don't need an induction range in your kitchen. A portable induction cooktops burner is a nice addition to a kitchen that can also be used outside of the home. You can take it camping, to a picnic in the park, or to someone else's house. Look for the features that fit the most with your needs and find a price that works for your budget.
Frequently Asked Questions:
Which brand is good for an induction stove?
A couple of brands stand out for induction ranges. GE is one, as is Bosch. GE Profile™ 30″ Smart Slide-In Front-Control Induction also has a convection oven.
Which is great, induction stoves or gas stove?
An induction range cooks half the time and more evenly than a gas flame range. However, these kind of cookers are more expensive than gas, however.
Are induction ranges with oven any good?
These are efficient appliances that make cooking faster and more consistent. They do tend to be more expensive than traditional ranges, though.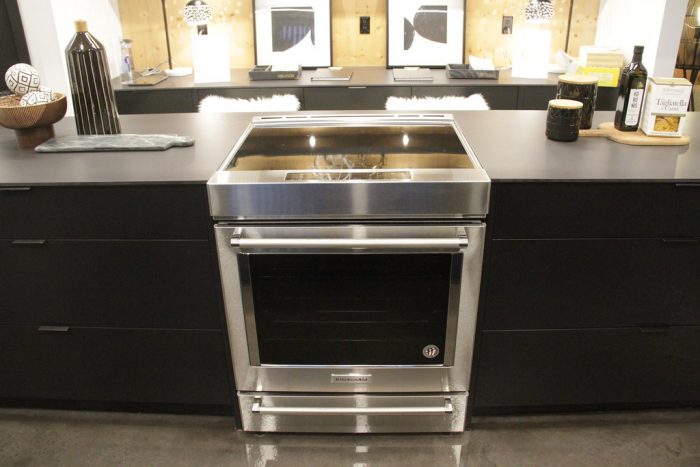 How long do induction stoves with oven last?
Induction cookers should last for at least 10,000 hours of cook time.
Can I make chapati on induction cooktops?
You can but it will take some experience and understanding of how to use the surface temperature to get the poof.
Do chefs prefer gas or induction?
Professional chefs usually prefer induction than gas because of the fast heating elements and precision temperature control. They also come with a convection oven with a steam clean setting.
Which is cheaper to run, gas or electric induction?
Induction is cheaper to run than gas because of its efficiency and faster cook times.
Why are induction ranges so expensive?
Though they're less expensive than they once were, the ranges cost more because of the advanced technology and smart features like self-cleaning that go into them.
Do chefs and home cooks like induction cooking?
Yes, they do. It's faster for them and allows them more control over the cooking process.
Is there induction with a double oven?
Double ovens are becoming popular in the modern kitchen. The double ovens are used for baking or roasting holiday turkey. Two ovens have become a necessity for induction cooking too.
Disclaimer: FamilyHype.com (Family Hype & FamilyHype) is a participant in the Amazon Services LLC Associates Program, an affiliate advertising program designed to provide a means for sites to earn advertising fees by advertising and linking to Amazon.com.
Last Updated on September 15, 2022 by Jacqui Arnaiz
DISCLAIMER
(IMPORTANT)
: This information (including all text, images, audio, or other formats on FamilyHype.com) is not intended to be a substitute for informed professional advice, diagnosis, endorsement or treatment. You should not take any action or avoid taking action without consulting a qualified professional. Always seek the advice of your physician or other qualified health provider with any questions about medical conditions. Do not disregard professional medical advice or delay seeking advice or treatment because of something you have read here a FamilyHype.com.