Laptops have become almost essential for many of us especially for business owners, regular workers and students because of having to transition to remote working situations. While the inner functioning of different kinds of laptops is generally built off the same parts and operational capability, the business types that are meant for one type of use or another don't all perform the same way. Business laptops have some key functional factors that make them the ideal unit for completing work on.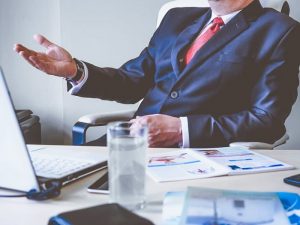 So, let's look at how you find the best business laptop. Start by looking at your finances so you know what you can afford. You'll want to look for the best laptops with the operating system you like. You should check out the processor and the RAM available. You'll want to look at the battery life. And finally, consider the build of the laptops you're looking at, such as screen size, durability, and the keyboard.
We will be looking at some of the best business laptops a little further down in this article. But, let's begin with looking further into the factors you should be considering when you're shopping for your laptop.
Business Laptops
Operating System
There are many different operating systems out there now. However, only a few of them dominate most of the market. Generally, when you're looking for the best laptops, you'll find Windows, MAC OS, Chrome, Ubuntu, and Fedora. Which you choose is up to you. Here's a quick rundown on these.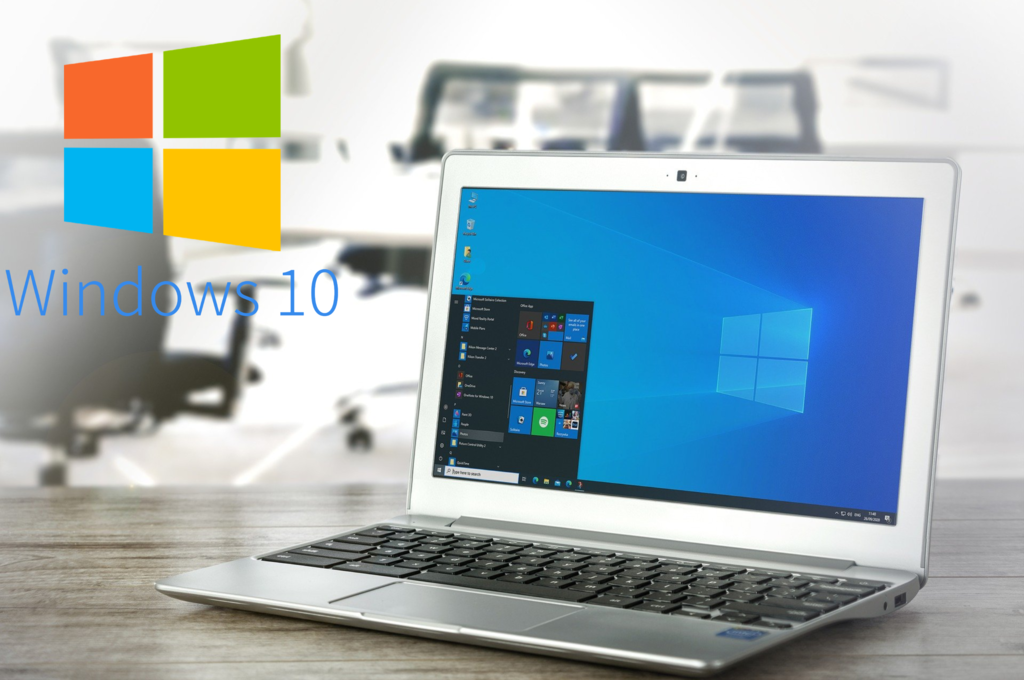 Windows
This is the most popular of the operating systems. It's the one most people are familiar with. It's meant to be user-friendly, good for running apps, and quick to load or close different functions.
MAC Operating System
This is the OS designed by Apple for Apple. It gets updated frequently and has very robust built-in security. The interface has been well-thought out and designed to be intuitive and user-friendly.
Chrome
Google designed this operating system, that is Linux-based, to be super simple and compatible with all Android devices. It's good for some different operations, but whether business is one of those, is debatable.
Ubuntu
This OS is Linux based. Ubuntu is free for download for anyone. It has built-in security, translates to 50 different languages, and is compatible with all the new PCs and other touchscreen devices.
Fedora
This one is direct competition for Ubuntu. It's Linux based and very user-friendly. You'll get a lot of power pushing this operating system and a lot of reliability. Fedora isn't designed to push extreme usage for gaming or heavy streaming. It's a good OS for students and corporate workers.
These are not by any means the only operating systems you have as options, but they're some of the most popular that are currently available.
Features To Look For
Processor
You want a decent processor. This is basically the brain of your computer. If you have a better processor, you'll be able to run any of the software you want to. For business purposes, you don't really want to go below a mid-grade processor, such as Intel's Core i5.
RAM
The RAM (Random-access memory) works along with the processor to make your PC run faster. It's the part of the computer that helps it run multiple tasks at once without slowing down. The more RAM you have available, the more you can do without losing speed.
Battery life
This isn't the most important thing for you to look at, however, it certainly should be considered. There will be times you'll not be able to charge your PC and you'll want that battery life to last for a long time.
Screen size
There are different screen sizes for you to choose from. They run from about 11 inches to 17 inches. If you know you're going to be pulling open multiple documents at the same time, the larger screen will be ideal for you.
Touchscreen/convertible
Depending on the type of business you will be doing on your computer, you may want to get a touchscreen or convertible 2-in-1 type. If any of your work requires that you draw or edit photos, this could be a good option for you.
Build
Think about the build you want. Are you looking for something very slim that will easily fit into a backpack or briefcase? Do you want a near edge-less screen? What about your keyboard? Would you like it to have backlighting? You will still want something that is durable, especially if you do any traveling for your work or going from place to place.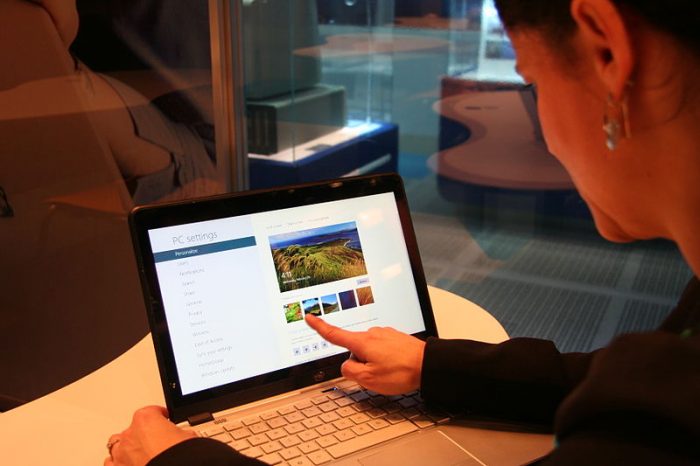 Best Business Laptops
Start by deciding if you can afford a basic, mid-range, or premium level laptop. Set your budget so you can narrow down to the top laptops that fit your finances. Once you know what you can comfortably spend, then you can prioritize the features you want.
It's likely that you already have a preference for an operating system. If that's the case, you should look only at the laptops with the OS you like the most. For instance, if you really like the Apple OS, then look only at MacBooks.
Check out the different sizes you can get. If you know you need a large screen, look at 17 inch notebook. If you want the average size screen that most notebooks have, then look at 15.6 inch notebook. If you want something super compact, the best laptop will have only about an 11 inch screen.
If your business use will have anything to do with videos, photos, or streaming of any kind, you'll want to make sure you have plenty of RAM and a powerful processor to keep things flowing smoothly. Also, if you have to do a lot of online meetings with groups of coworkers, it's best for you to get a notebook with a better processor and more available RAM, as well.
Some of the top notebook on the market today have touchscreens and are convertible to use in a tablet mode, too. You can move things around on the screen with your finger, or you can use a stylus to write things on the screen. This may be something you want to consider for your  laptop that can make some tasks more efficient.
Think about how and where you'll be using your laptop. If you're going to be toting it around a lot, then you want something that's slim and lightweight. You'll still want a durable notebook, though. If you know you'll be using it through the night, you may want to look for a backlit keyboard. The best laptop will have some build design features that will help you use it the way you need to.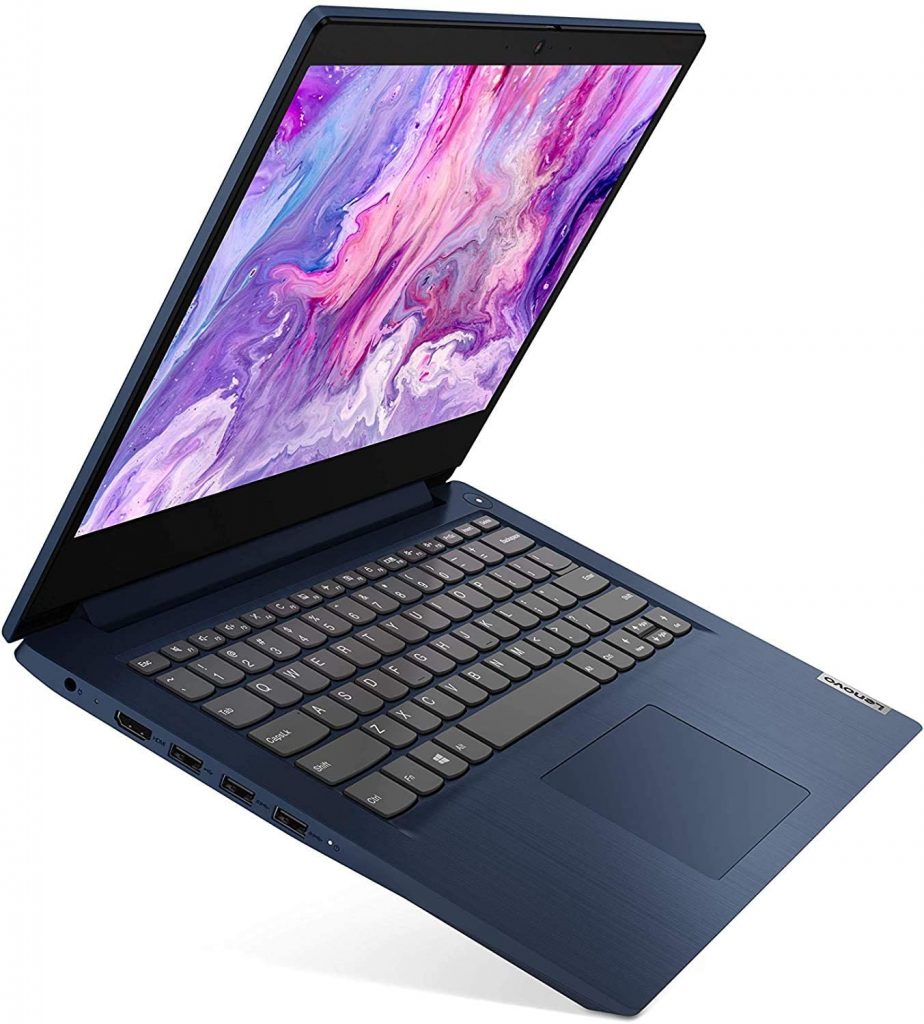 The Lenovo IdeaPad is fast and still reasonably priced. This one has a powerful AMD Ryzen 5 3500 processor and 12GB of RAM onboard. It runs on Windows 10 and comes with 256GB of storage. The notebook comes boxed with a USB extension cord, an HDMI cable, and a mouse pad. You get a 14" display with 1920 x 1080 resolution. It is Bluetooth enabled. And the whole laptop weighs less than 4.5 lbs.
Lenovo IdeaPad Pros:
Fast speeds
Super lightweight
Plenty of storage
Full HD display
Easy setup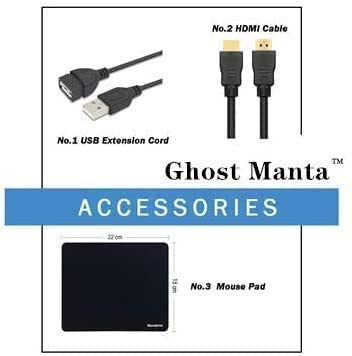 Lenovo IdeaPad Cons:
No ethernet port
Camera could be better
Color contrast isn't great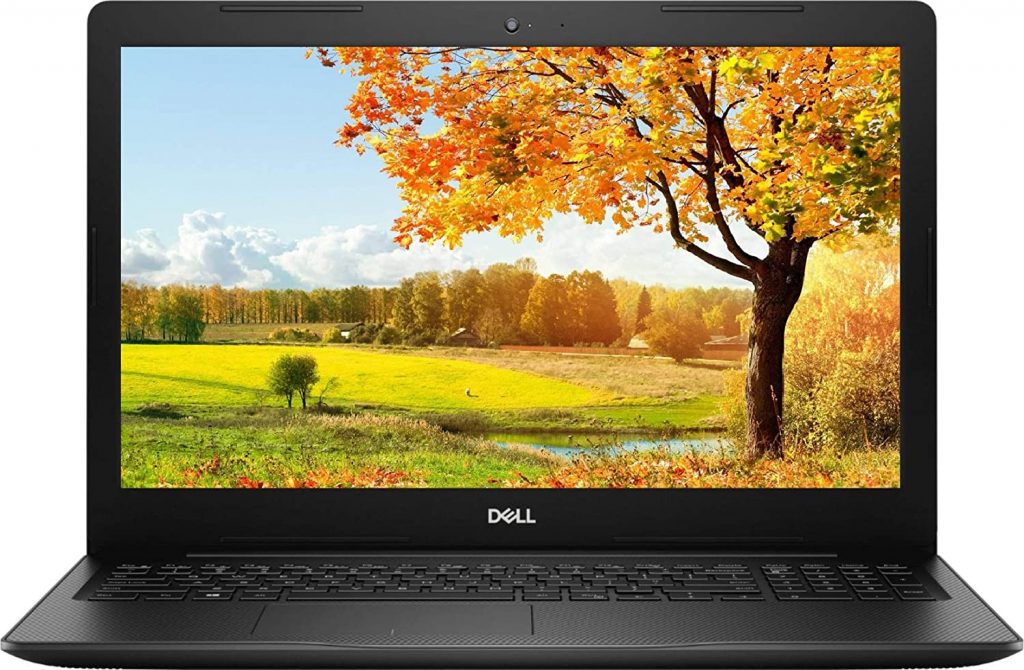 The new Dell Inspiron has an Intel Celeron 4205U processor that works very fast. It's coupled with 16GB DDR4 of memory to keep you working on everything you want all at the same time.  It runs on Windows 10 and includes 256GB of storage for storing all of your documents. It's slightly heavier than the Lenovo above, but has a very slim design. The 15.6" screen is LED backlit and has anti-glare technology. You'll have a built-in webcam and microphone, as well.
Dell Inspiron Pros:
Affordable
Fast processor
Standard size screen
Lots of memory
Plenty of RAM for seamless multitasking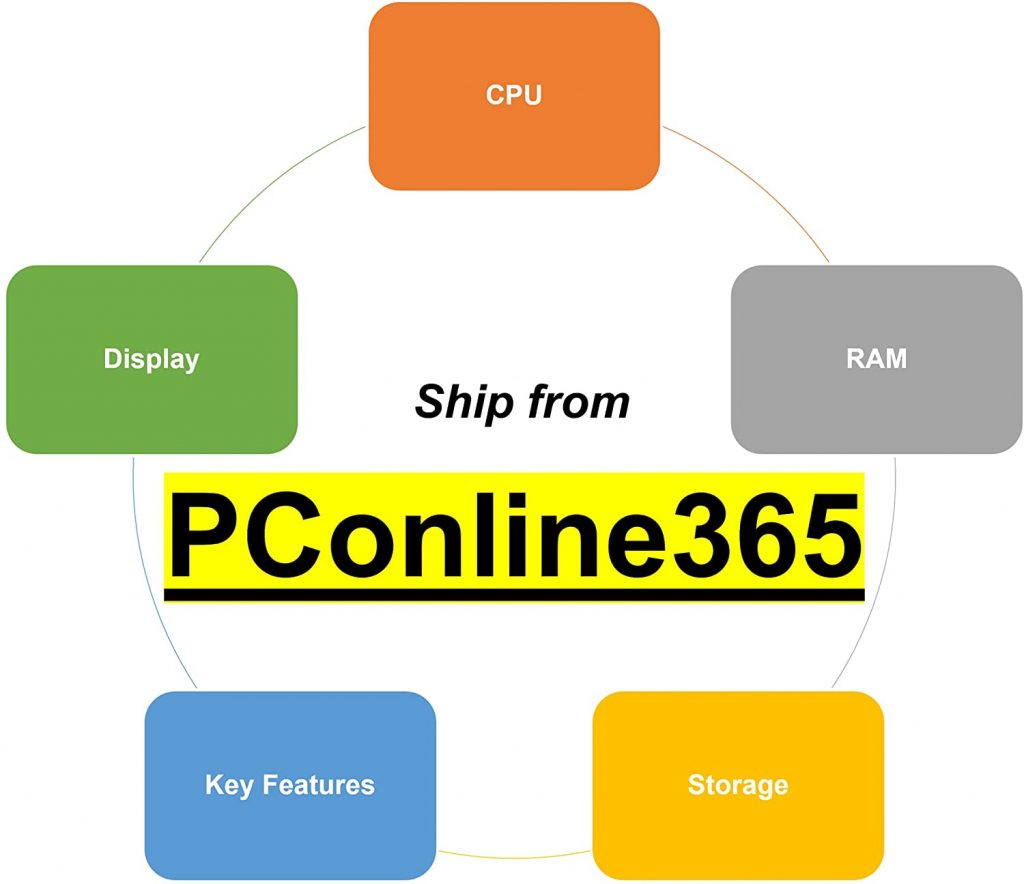 Dell Inspiron Cons:
No keyboard backlight
No DVD drive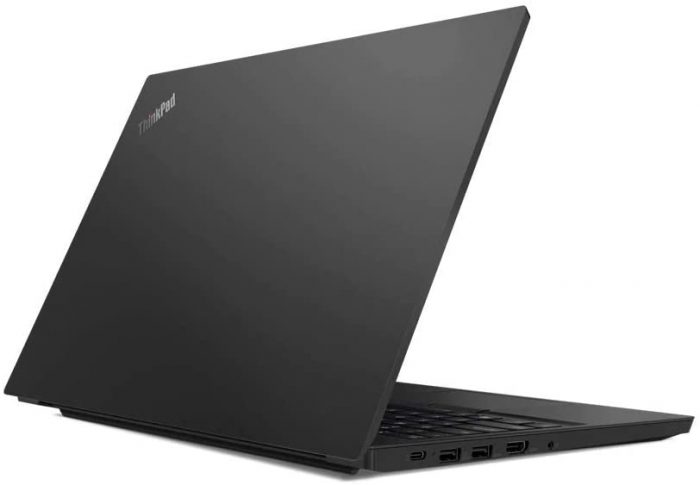 This ThinkPad has an Intel Quad core i5 processor that pushes very fast speeds so you can get everything done for work quickly. It runs on the Windows 10 Professional OS. There's tons of onboard storage so you can save all of your files and documents as long as you need to. You'll have a resolution of 1920 x 1080 and an integrated graphics card for clear viewing. This one is ideal for users. It comes at more of a mid to high range price.
Lenovo ThinkPad Full-HD Pros:
Powerful, fast processing
Runs on Windows pro
Super lightweight
Good looking display
One of the best business laptop options
Simple setup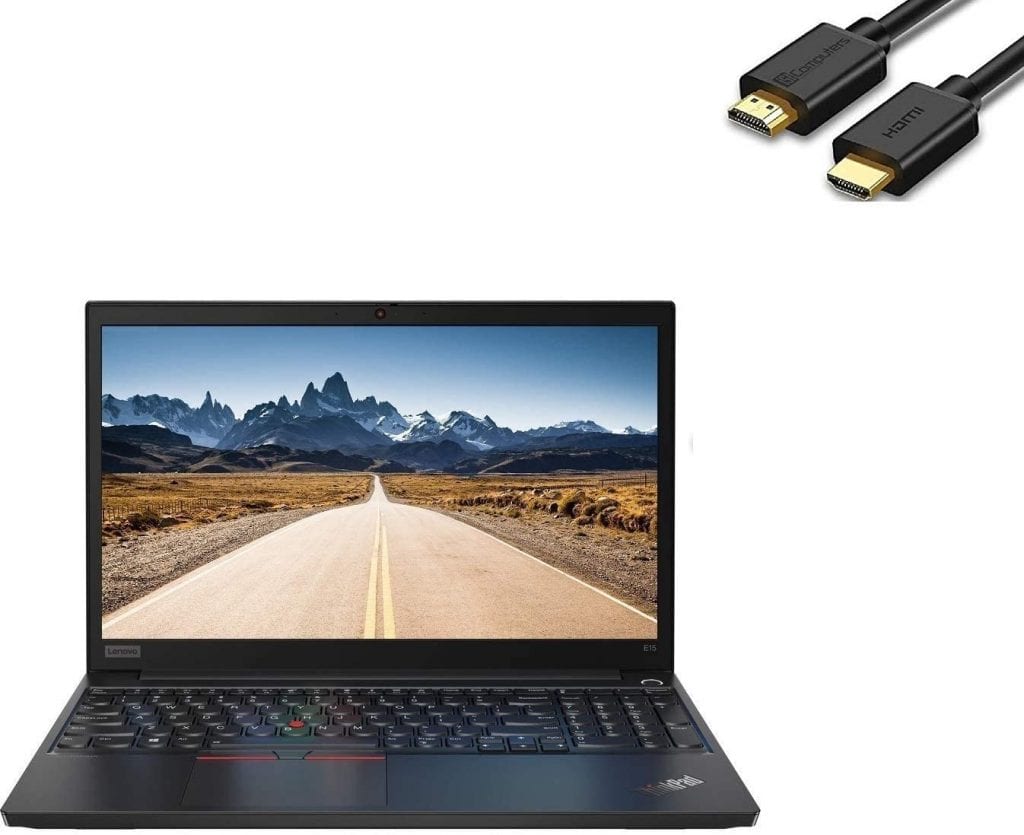 Lenovo ThinkPad Full-HD Cons:
No backlight on keyboard
Short battery life
No touch screen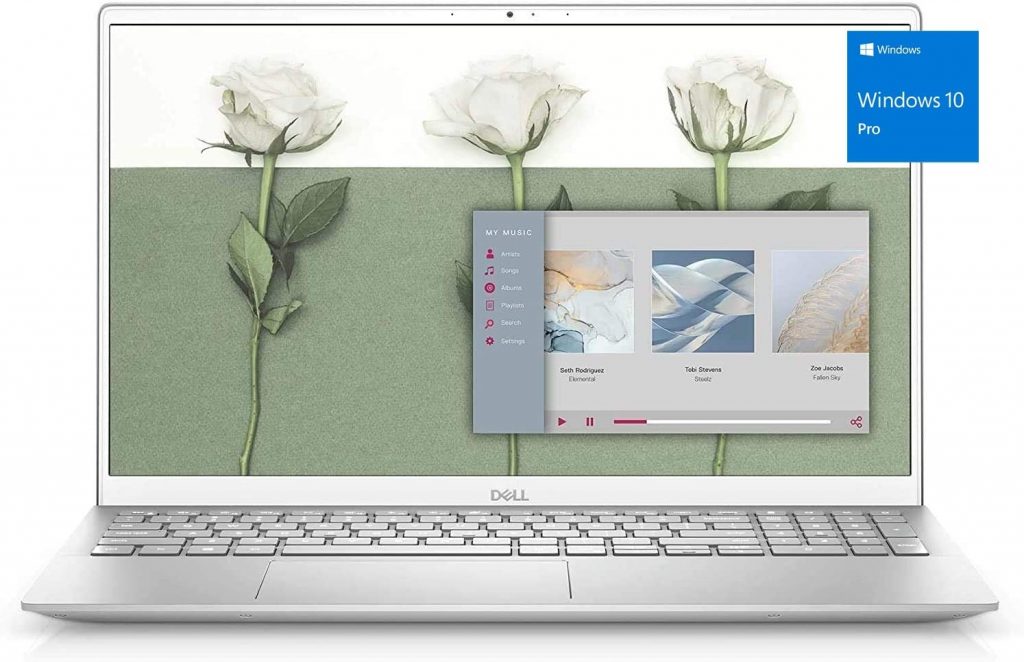 This is the most expensive of the business laptops on our list. It is equipped with an Intel i7 Quad core processor. It has 32GB of RAM, too, so you get to work with fast speeds for all of your projects. This one is also powered by the Windows 10 Professional OS. You'll get the most out of the screen size because of the very narrow bezels. There is a fingerprint reader integrated into the power button, are plenty of connectivity options, and it has a keyboard that is backlit.
Dell Inspiron 5000 Pros:
Added security with fingerprint reader
Fast speeds
Lots of internal storage
Super lightweight
Good screen resolution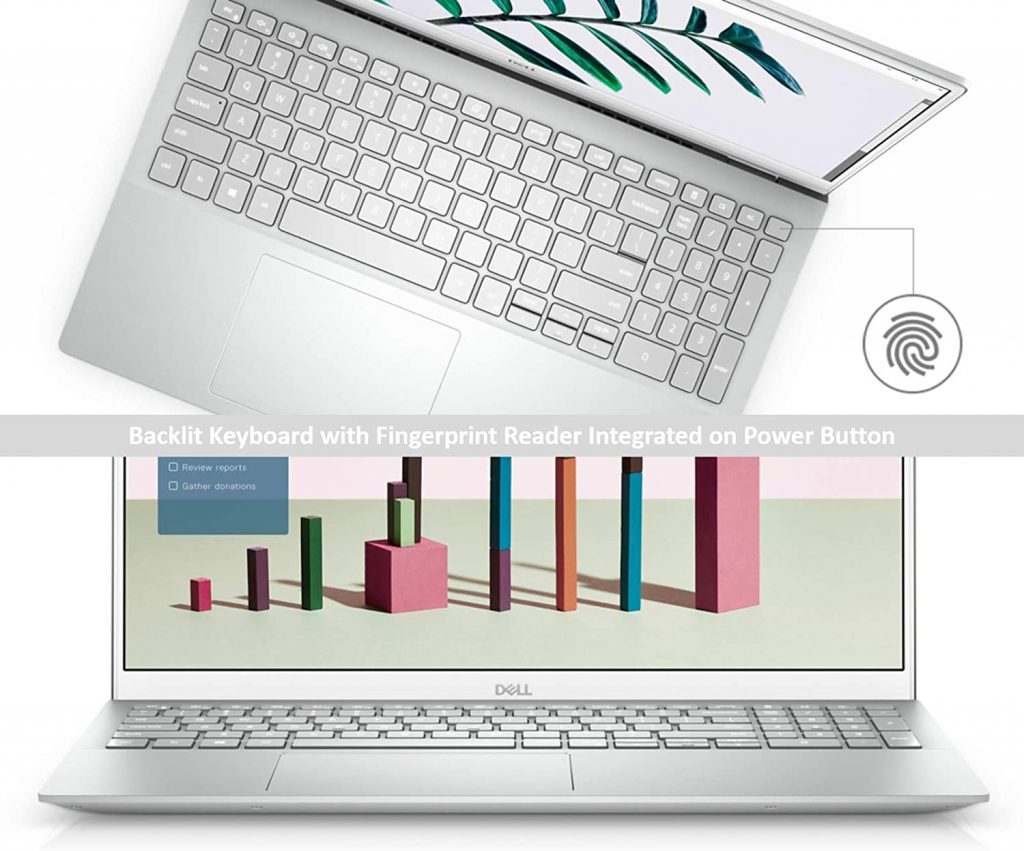 Dell Inspiron 5000 Cons:
Pricey
Latency on picture
Final Words
The best laptop for businessmen or businesswomen isn't going to be the same as what will be best for gamers, casual browsing users, and others. Business users do need to be able to multitask and need decent cameras for online meetings these days. Set your budget first, then start looking into the best laptops with the operating system you like, a fast enough processor and enough RAM to make your work experience flow well, the screen size you want, and the type of build that fits right with how you work. The best laptop for you is determined by your unique needs.
Best Business Laptop
Frequently Asked Questions
What business laptop is ideal buy?
The Lenovo ThinkPad X1 Carbon is one of the best laptops on the market overall.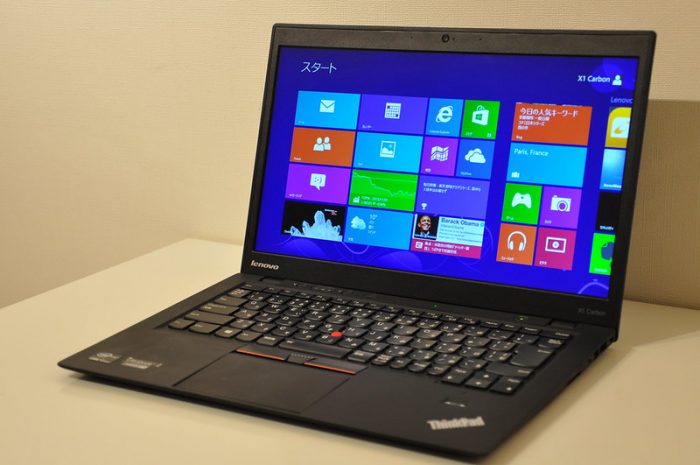 What Laptop Is Ideal For Business In 2020?
One of the best laptops for 2020 is the HP Envy 15.
Is A Business PC Better?
The thing about business laptops is they're built to be used all day, every day, and for a long time. You'll find them to be more reliable and durable than the normal consumer laptops.
Dell Vs HP: Which One Is Better For Business?
Neither is better than the other, as a whole. Each of these companies has its strengths and weaknesses. Dell is typically viewed as more reliable.
Business Laptops:
Is Lenovo better than HP?
Lenovo is a better value for your money. The brand is also chosen more for business users.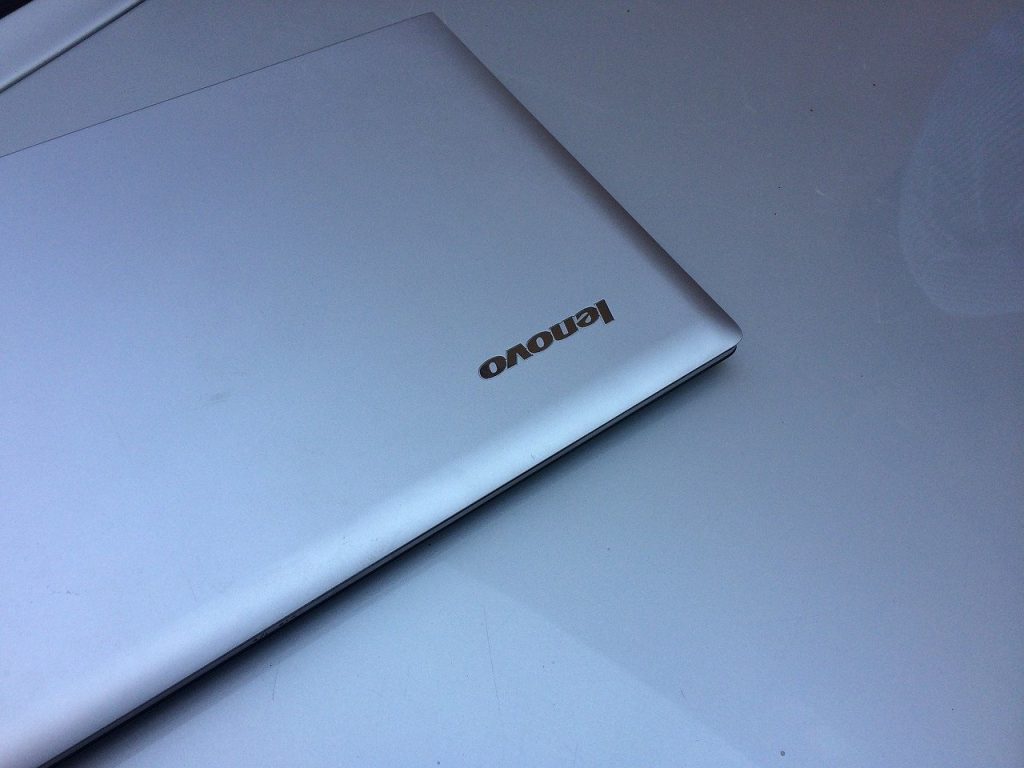 Business Laptop
Why is it expensive?
The best laptop for business will have a lot of storage available, a fast processor with plenty of RAM, and will be built to run for long periods of time on a daily basis. This is why these computers are so expensive, overall.
Disclaimer: FamilyHype.com (Family Hype & FamilyHype) is a participant in the Amazon Services LLC Associates Program, an affiliate advertising program designed to provide a means for sites to earn advertising fees by advertising and linking to Amazon.com.
Last Updated on May 3, 2022 by Marie Miguel
DISCLAIMER
(IMPORTANT)
: This information (including all text, images, audio, or other formats on FamilyHype.com) is not intended to be a substitute for informed professional advice, diagnosis, endorsement or treatment. You should not take any action or avoid taking action without consulting a qualified professional. Always seek the advice of your physician or other qualified health provider with any questions about medical conditions. Do not disregard professional medical advice or delay seeking advice or treatment because of something you have read here a FamilyHype.com.