Breastfeeding is one of the most beautiful parts of motherhood. However, sometimes mothers need an extra hand at doing so. This is where breast pumps come in.
Since there are a lot of breast pumps in the market, you should know which one is the best for you. Here is a guide that we have made based on expert reviews to help you find the best breast pump.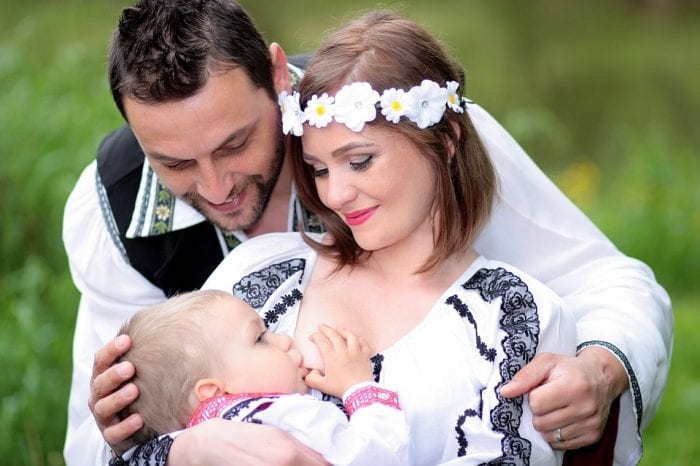 Best Breast Pump List for Quick Comparison
| | | |
| --- | --- | --- |
| Name | What It's Best For | Ratings |
| Medela Symphony Hospital Grade Breast Pump | Twins | 5.0/5.0 |
| Spectra Baby USA S2 Single/Double | For constant and everyday use | 4.9/5.0 |
| Medela Freestyle Breast Pump | Moms with large breasts | 4.7/5.0 |
| Medela Pump In Style | Working moms | 4.5/5.0 |
| Bellema Effective Pro Double Electric Breast Pump | Comfort | 4.2/5.0 |
| Lansinoh Signature Pro Double Electric Breast Pump | Has the best features and settings | 4.0/5.0 |
| Philips Avent Manual Breast Pump | Portability | 3.7/5.0 |
If you want more details about these products, read on.
What Are There Different Types Of Breast Pumps?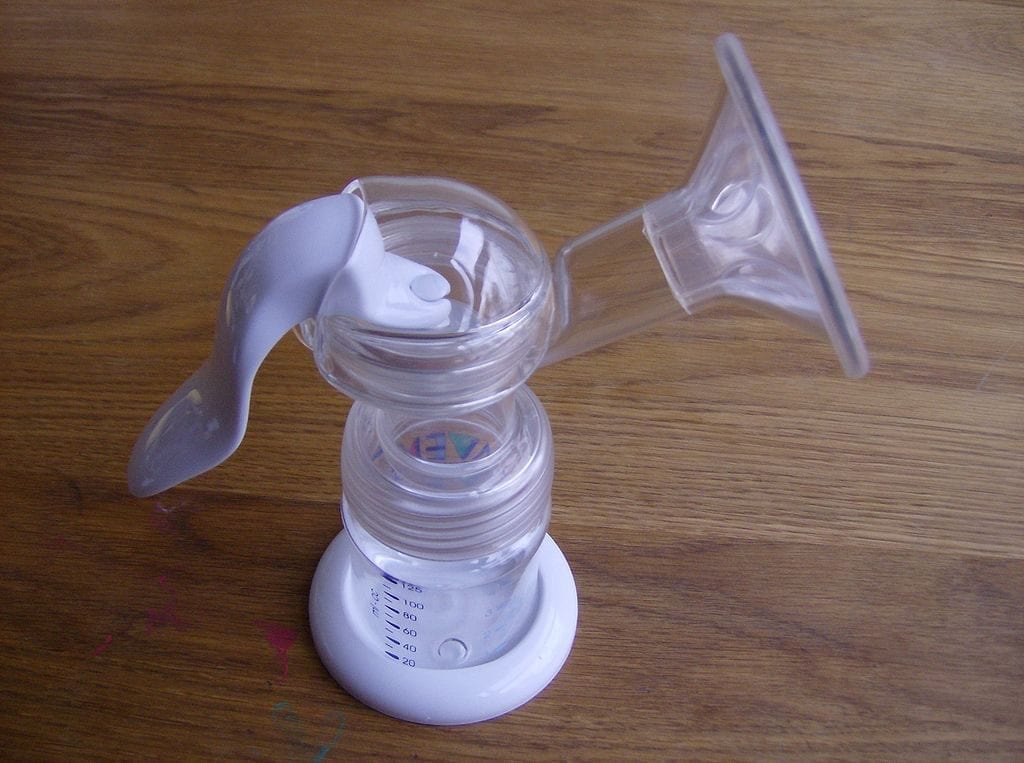 The majority of mothers agree that electrically powered breast pumps are the most convenient and easy to use. They don't take much time in getting milk from their breasts, plus these pumps don't suck the strength out of them just to get a few ounces of milk from them. However, the cost is an essential factor for some moms, and they turn to battery-powered or manual breast pumps. Let us examine the difference between the different types of breast pumps.
Hospital-grade – If you're having problems producing milk, this can help you get breast milk from both breasts easier as it is similar to how a baby sucks milk from the nipples.
Electric – Ran by electricity, this suits working moms and moms who produce enough breast milk as it can be used for getting a lot of breast milk.
Battery operated – This would be best if you're not used to manual breastfeeding and if you need to feed your child in public places like the mall since it's portable.
Manual – The classic and the cheapest, a manual pump is useful if you have excess milk hurting your breasts and want to remove them.
There are many types of breast pumps out there. If you are going to choose one, make sure to get what suits your needs and lifestyle best. The products are listed below according to price, ease of use, durability, and effectiveness.
Top 8 Breast Pumps Of 2018 
Medela Harmony Manual Breast Pump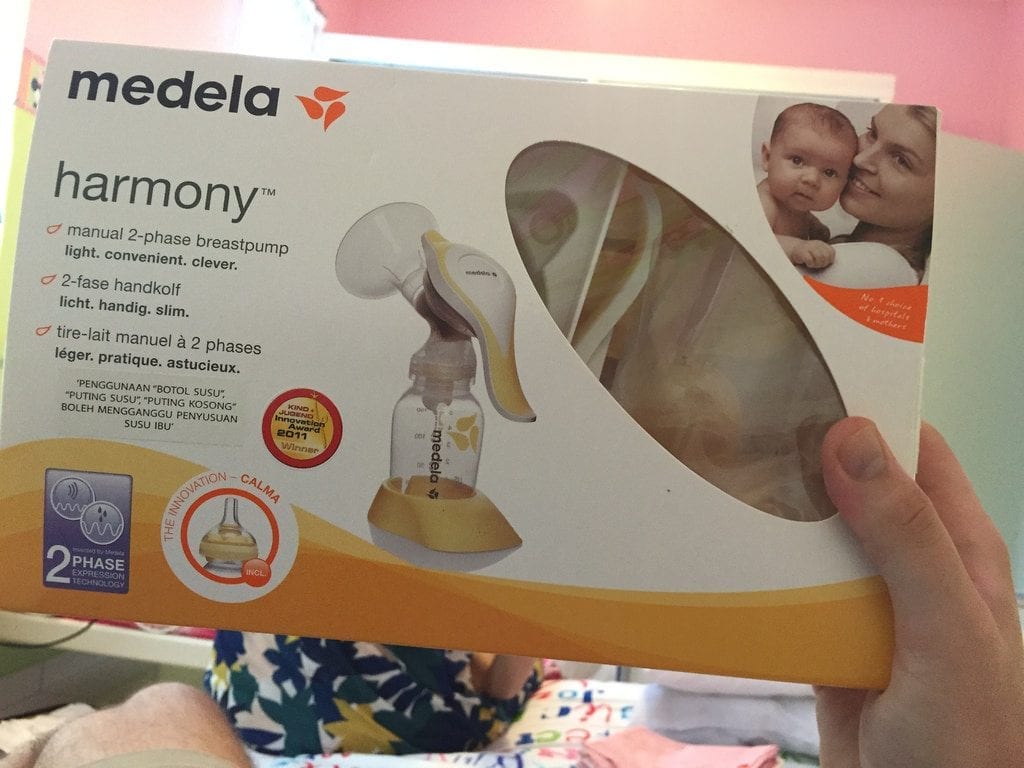 One of the most affordable breast pumps
Pro
Very cheap
Portable breast pump
The breast pump design is pleasing
It's silent when being used
Cons
Using might lead to exhaustion
If not handled carefully, some breast pump parts might break.
What You Need To Know
If you're looking for an affordable manual breast pump, this is perhaps the best one for you. This is also easily cleanable because you can remove the parts.
Philips Avent Manual Breast Pump
You can carry the Avent Breast Pump anywhere.
Pros
Portable and can fit in your bags
The breast pump cushion makes it comfortable to squeeze.
A short distance from the breast
Silent when being used
Cons
Breast pump assembly might take time.
Milk goes in the cushion
What You Need To Know
Made from BPA-free plastics, this manual breast pump ensures that your baby is safe from chemicals.
Lansinoh Signature Pro Double Electric Breast Pump
Pros
Sucks milk strongly
The container allows fewer spills
Breast pump has flanges for different sizes of breast
Cons
Does not have a powerful suction
What You Need To Know
If you produce vast amounts of breast milk, you can use it to let down milk from both breasts.
Bellema Effective Pro Double Electric Breast Pump
You can relax while pumping.
Pros
Has a hygienic capability
Can perform dual sucking
Can be carried everywhere
Cons
Has to be turned off to stop
Battery not included
What You Need To Know
With a sucking power of 250mmhg, it can help working moms store a lot of milk for the baby.
Medela Pump in Style Advanced Breast Pump
Best for moms who produce less milk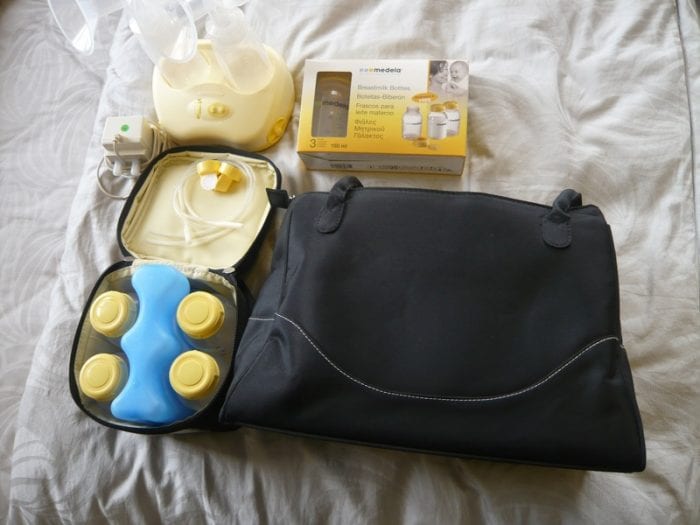 Pros
Can suck at maximum
 Maximum ability to suck
Can get more fluid due to its two-phase feature
Available in almost all markets
Cons
Possible milk leakage
You shouldn't rely too much on its battery feature.
What You Need To Know
If you want to get milk from both your breasts at the same time, this is perfect for you due to its double electric capability.
Medela Freestyle Breast Pump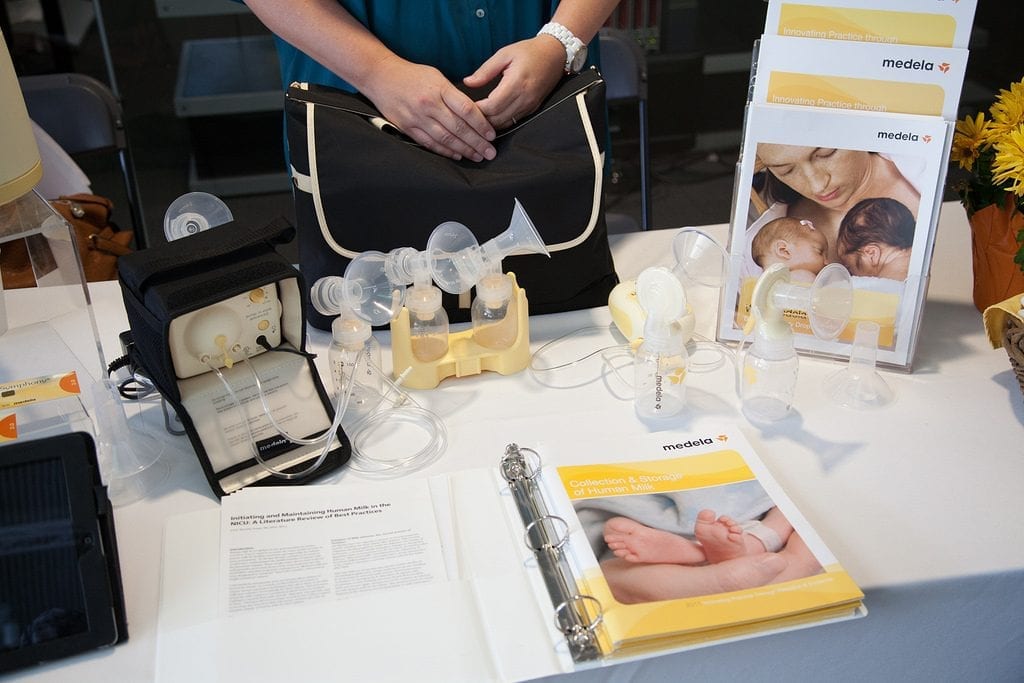 Pros
Portable and comes with a tote bag
You can track your pumping session
Can pump your breasts all around
Cons
More expensive than the others
Might be challenging to clean
What You Need To Know
If you have large breasts and produce quite a lot of milk, you can use this and even store it in the included cold kit.
Spectra Baby USA S2 Single/Double Breast Pump
Makes you feel comfortable since it doesn't irritate the breasts
Pros
The closed systems are hygienic
Silent when being used
Affordable
Cons
Battery feature isn't available
Does not have a carrying case
What You Need To Know
You can customize this based on how you want, including your breast size.
Medela Symphony Hospital Grade Breast Pump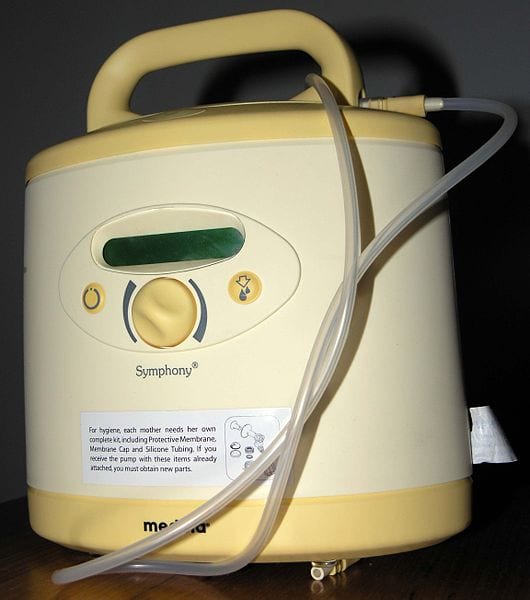 Pros
Highly rated by customers
Could get milk from both breasts at the same time
Highly suited for moms of twins and who need to produce more milk
Cons
What You Need To Know
Unfortunately, you can only rent this one as not many can afford it. If you're having problems producing a lot of milk, this is suitable for you.
What To Consider Before Purchasing A Breast Pump
Type – Make sure that the machine will suit your needs and lifestyles.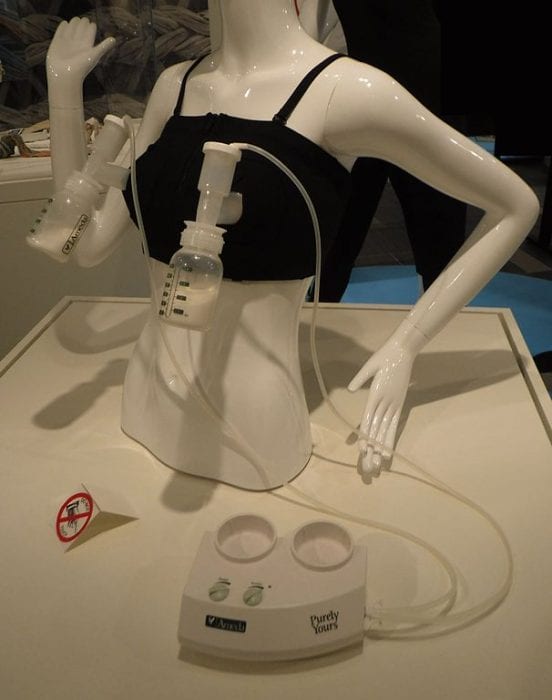 Comfort – The breast pump should fit your breasts and not be too big or too small.
Cost – Make sure it fits your budget.
Portability – This is important if you always go out of the house.
Five Reasons To Buy A High-Quality Breast Pump
Your normal flow of milk is problematic.
Your baby doesn't know how to suck.
You want to stock up on milk if you are working.
The doctor recommends it to you.
You merely want to do so.
How Do I Use A Breast Pump?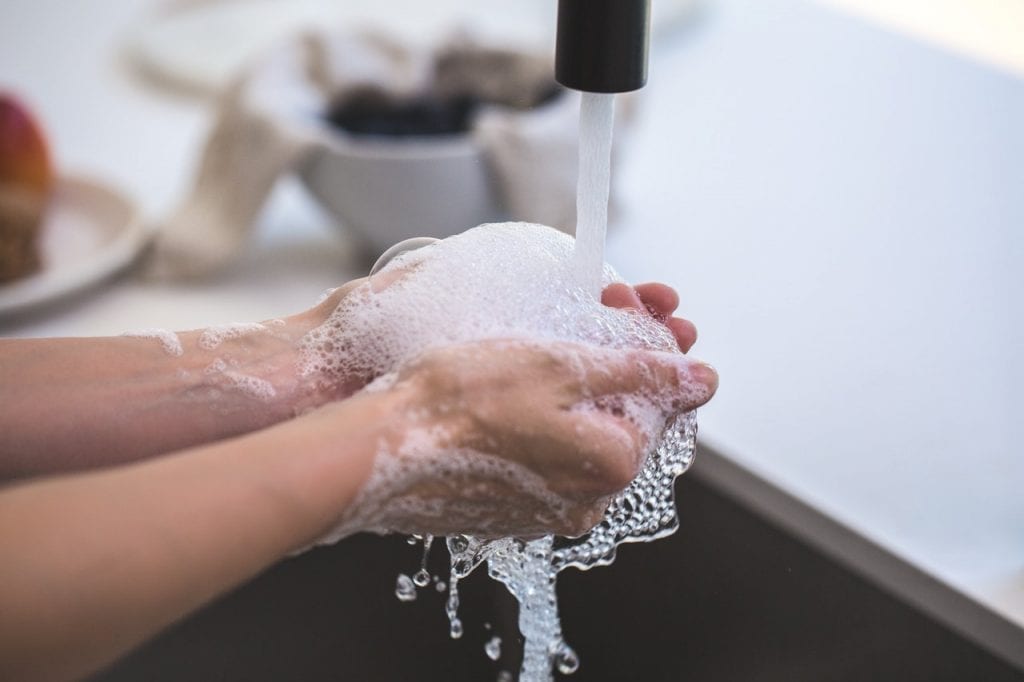 Remember to wash your hands with soap first to avoid spreading bacteria.
Sit comfortably and relax.
Place the flange on your breasts.
Pump slowly at first.
Increase power gradually.
How Do You Express More Milk?
Consult your doctor and take supplements or vitamins.
Use a double pump.
Have a healthy and balanced diet.
Granola bars can help.
Always stay hydrated.
Put coconut oil on breasts.
Relax.
Do I Need To Buy A Nursing Bra?
It depends on you, but if you want to do several tasks while pumping, getting one is the right choice.
Should You Rent Or Buy?
You can get a single-use pump or multiple-use pump, but be cautious about the latter as improperly cleaned multiple-use pumps can pass diseases like HIV.
Closed Or Open System Pumps?
If you're the only one using it, the open system is all right, but for hygienic reasons, closed systems are more recommended.
Health and Hygiene While Pumping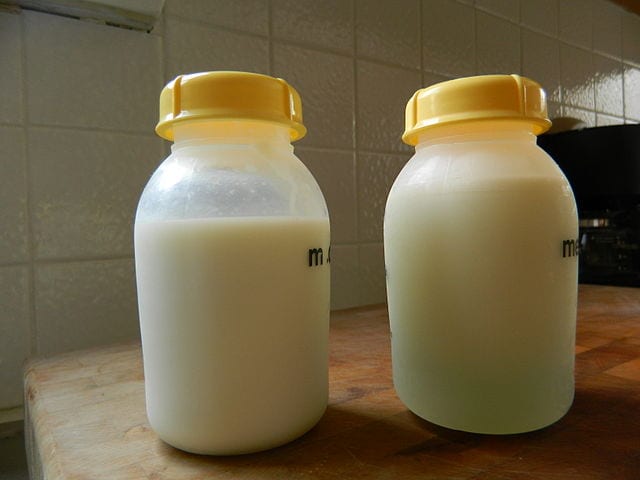 Always be healthy because your quality and quantity of milk depend on it. You also need to be hygienic so that there won't be any disease or bacteria that will be passed to your baby. If you're going to use a nipple shield and vacuum, use one not bigger than 250mmHG.
Best Breast Pump FAQs
Which Is The Best Breast Pump Brand?
When you decide to buy a breast pump, it is essential to check if the item offers a different fit for nipples. Note that the nipple size of a mother varies, and it will depend on how well your nipple fits into the breast pump lid (also known as nipple tunnel).
You will also need to decide if you are getting an electric or manual breast pump. If you need to travel too, you have to consider getting a more
portable and efficient breast pump
. Check very well the added features.
The top favorite breast pump of most mothers is the Madela Freestyle Mobile Breast Pump. If it is you are a first-time mom, you should choose something that many other mothers are using so you can find more positive reviews and helpful guides.
Breast Pump Type: Is Manual Or Electric Better?
Manual breast pumps are classic, simple, portable, and cheaper. On the other hand, electric ones are making it more convenient for most mothers. It is more expensive because it got more features to offer. If you do not mind about the extra labor-intensive using the manual breast pump, it is more practical to choose it. Otherwise, go for an electric breast pump, and you will find yourself doing other tasks with your two hands while waiting for the bottle to get full.
What is the most comfortable breast pump?
Most electric breast pumps offer several features. However, among all the added features, we want to make sure that you are comfortable while you are pumping. Take a look these breast pumps below that offer comfort to the user while extracting milk:
Philips Avent Manual Comfort Breast Pump.
Medela Harmony Manual Breast Pump.
Lansinoh Signature Pro Double Electric Breast Pump.
SOMEX Cornetto Electric Single Breast Pump
Vakey Single Electric Breast Pump.
elfinbaby Double/Single Electric Breast Pump
Which Is Better, Medela Or Avent Breast Pump?
Both Medela and Avent are two of the most favorite brands of mothers. Avent is better known for supplying high-quality bottles with full and short nipples. It also offers electric breast pumps; however, unlike Medela that works with batteries, Avent needs to be plugged in. If you are a mom on the go, Medela will work better for you. Avent is okay with stay-at-home moms or those who do not frequently travel.
Breast Pump Hospital Grade: What Is the Difference With A Regular Pump
A breast pump labeled as a hospital grade pump is for multiple users. Each mother should have their accessory kit to avoid cross-contamination. The hospital-grade pump is also more durable compared to breast pumps that are labeled "personal" or "single user." Hospital-grade pumps are the most durable and sturdy among all breast pumps.
Though maternity leave is over and it's time to return to work, your baby can still enjoy your breast milk. There are several
breast pumps
out there to help you extract your baby's milk supply. But what is the
best breast pump for working moms
? Among the top-rated breast pump brands, we selected the one with the highest ratings and positive reviews. The Medela Freestyle comes with a built-in rechargeable battery, hands-free attachment, and other accessories. It has a strong pump suction yet lightweight that makes it perfect for mothers on the go!
Best Breast Pump Other Resources
WhatToExpect Facebook – Instagram – Twitter – LinkedIn – Phone Number
Watch Best Breast Pump For Breastfeeding And Pregnant Moms On Youtube
Last Updated on January 4, 2021 by Marie Miguel
DISCLAIMER
(IMPORTANT)
: This information (including all text, images, audio, or other formats on FamilyHype.com) is not intended to be a substitute for informed professional advice, diagnosis, endorsement or treatment. You should not take any action or avoid taking action without consulting a qualified professional. Always seek the advice of your physician or other qualified health provider with any questions about medical conditions. Do not disregard professional medical advice or delay seeking advice or treatment because of something you have read here a FamilyHype.com.