Air fryers can be found in home kitchens all around the world these days. These are small appliances that can give foods that golden, crunchy texture you get from frying something in oil, but without actually having to use those large amounts of oil. They make fried food without using the traditional unhealthy methods and can cook baked food in a fraction of the time it would normally take. For those reasons, the air fryer, which was first introduced to the world in 2010 in Europe, quickly became a top seller across the globe.
In this article, we're going to look at some specific air fryers that we think are the best for one reason or another. But, before we get to those, let's talk about what you can cook with an air fryer, the features you'll want to look for, and some useful tips about the functioning of an air fryer. By the end of the article, you should know how to choose the best air fryer to put in your kitchen.
What Can You Cook With An Air Fryer?
Essentially, you can make anything that can be fried traditionally in an air fryer. French fries, fried chicken, egg rolls, bacon, and wings are some favorites that are easy to make in the air fryer. You can do them from frozen and pre-packaged, or you can make them from scratch. Made from scratch potato chips are pretty delicious coming out of an air fryer.
However, there are plenty of other foods you can cook in air fryers. You can make some delicious baked chicken breasts. Dress them up with a nice flavorful rub or even glaze them. They'll retain their juices and be the perfect centerpiece for a healthy, tasty meal.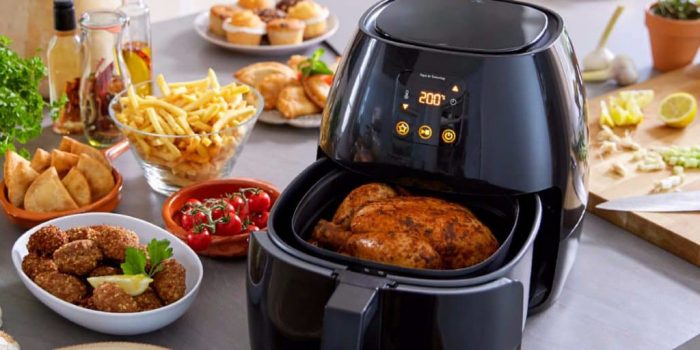 Cookies can be made in the air fryer, too. You can put some balls of cookie dough into the air fryer and in no time at all have a sweet treat that's crisp and delicious. And the great part is, air fryers are small by design. That means you can't make a large batch of cookies all at one time, so you don't run the risk of eating too many of them.
There are some vegetables that come out nicely in the air fryer, but just be aware that it's not all of them. Some of them can become very dried out and have a dust-like texture when you eat them. 
Keep in mind, there are also foods you shouldn't cook in an air fryer. Food items that have cheese that can melt and ooze out the sides aren't good for cooking in an air fryer. The cheese ends up making a big mess. Large foods like whole roasts aren't right for an air fryer, either. The main piece of the cooking process is the hot air circling around the food to cook it. If there's no room for the moving air to travel through, the airfryer can't cook food the way it's supposed to. Any type of fresh leafy green isn't going to do well in an air fryer. You also want to avoid fried items that have wet batter on the outside. Much like the melted cheese, the batter will cause a lot of mess.
What Are the Features Of An Air Fryer?
One of the best features of an air fryer is how easy it is to clean them up. When you use an air fryer properly, there is almost no mess to clean up. You're not working with several cups of oil to fry your food in. At most, you'll use a couple of tablespoons of oil, but in many cases, you won't need any. So, as long as you stay away from the melted cheese and drippy batter we mentioned above, you'll find your air fryer to be very convenient when it comes to cleaning it. Also, many air fryers have removable parts that can be placed in the dishwasher for cleaning.
The air fryer is a mini appliance that uses a similar cooking method to what a convection oven does, but does it at an even hotter temperature and in a smaller space. You'll get the same look, texture, and taste of air fried foods as you would from actual fried foods. This way, though, you don't have to ingest so many calories or fat grams. Your air fryer can help with your desire to eat healthier.
The size of an air fryer is one of its distinguishable features. Air fryers are small. They can heat the air inside the appliance from room temperature up to 300° in only 3 minutes. They also cook faster than an oven or convection oven because of their small size. They're built to cook less food at one time, but that makes it where they can cook that food in fewer minutes. 
Air fryers typically use about 800-1400 watts when they're cooking. You'll want to make sure the kitchen outlet that you intend to use for the air fryer can sustain that wattage. The capacity of the air fryer kind of goes along with the wattage. If you know you're going to be using yours to cook larger amounts of food for more people, you want to look for an air fryer with a capacity that's big enough for that, and thus will likely use more wattage.
There are different settings you can get on air fryers. Some come with built in timers or shut offs. The high temperature on some models is different than what's on others. Usually, the top air fryer temperature is 360°. You can even find an airfryer that allows you to cook more than one type of food at a time in separate baskets. All of these settings need to be considered when you're trying to decide on the best air fryer for your needs.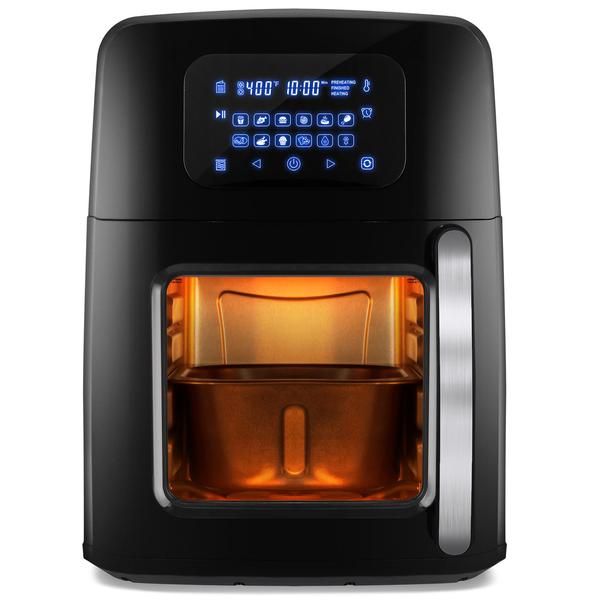 How Does An Air Fryer Kitchen Appliance Cook?
An air fryer cooks by circulating hot air around the food that is sitting in a basket inside the machine. The air blows around with a force that leads to the same effect that cooks food in a convection oven. The outside of the food starts to brown and crisp while the inside of the food heats up from the hot air. For the most part, there isn't any actual oil frying in an air fryer. Occasionally, you'll come across a recipe that will call for one or two tablespoons of oil, but it's usually not necessary.
So, now that we've been over what you need to know about the air fryer, let's look at some that are, what we consider to be, the best air fryer options on the market.
Our Best Air Fryer Picks: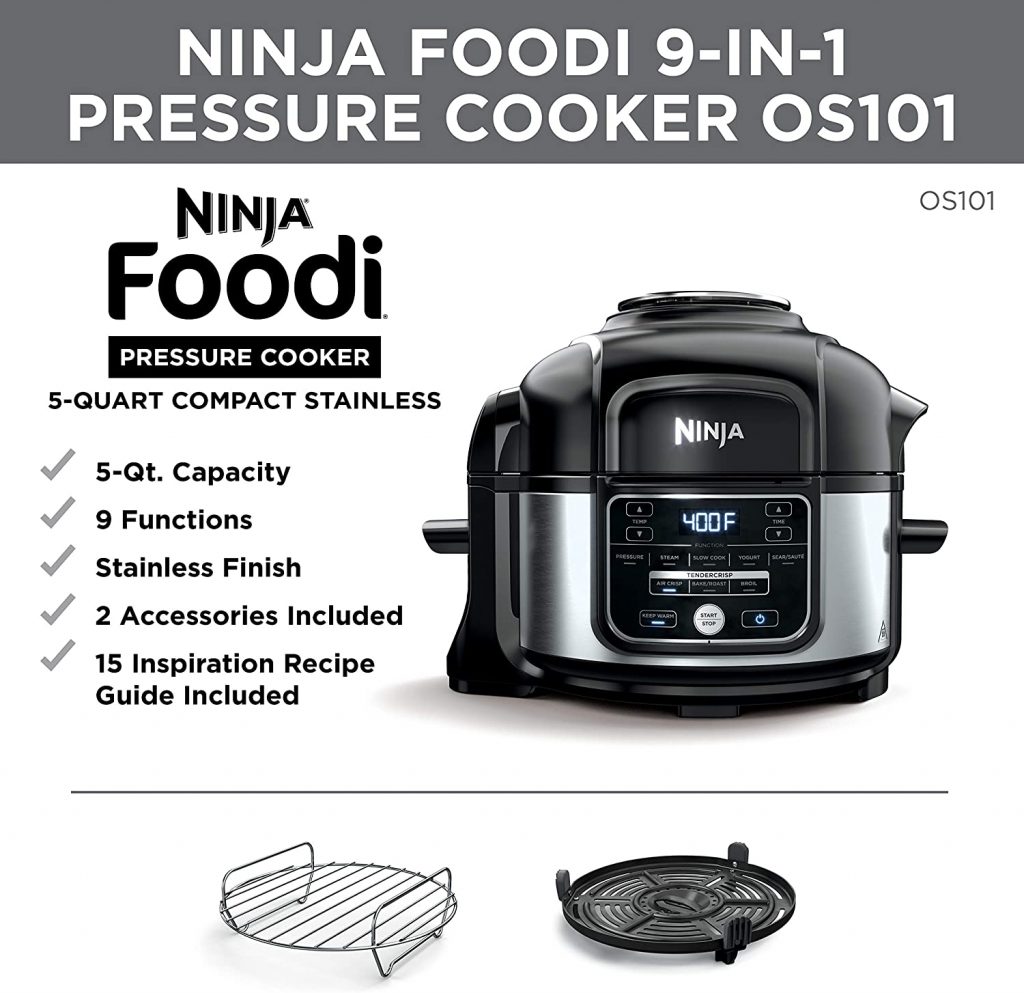 This thing kind of does it all. It's an air fryer, but also a pressure cooker, a slow cooker, a roaster, a broiler, and more. You can get the Ninja OS101 Pressure Cooker And Air Fryer in different capacities with inner pots that are dishwasher safe. It's easy to use, easy to clean, and does so much that the Ninja can actually replace multiple other small appliances in your kitchen.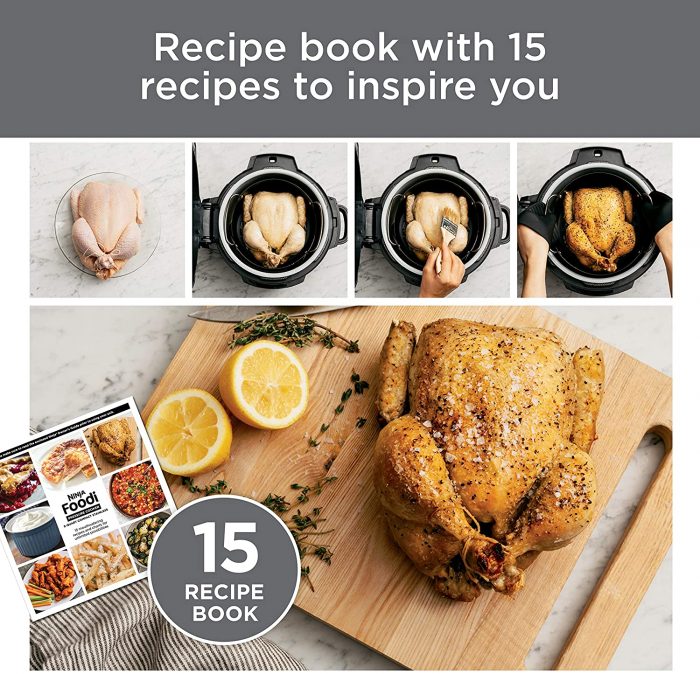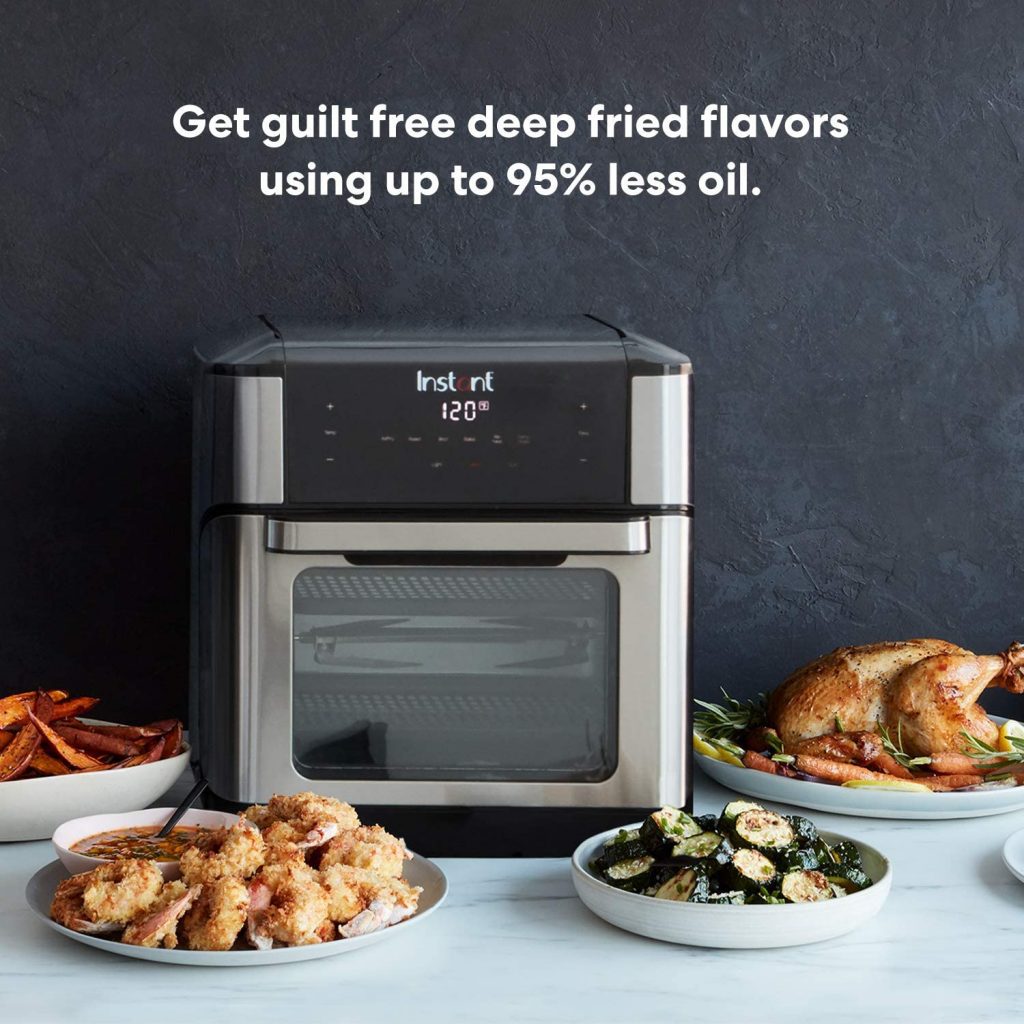 This one doesn't do quite as much as the Ninja, however, it still does a lot so it's one of the best. The cool thing about the Instant Vortex Air Fryer is you can make rotisserie meats in it, and you can dehydrate foods. It's also easy to clean, doesn't require preheating time, and you can make more than one food at a time in separate baskets.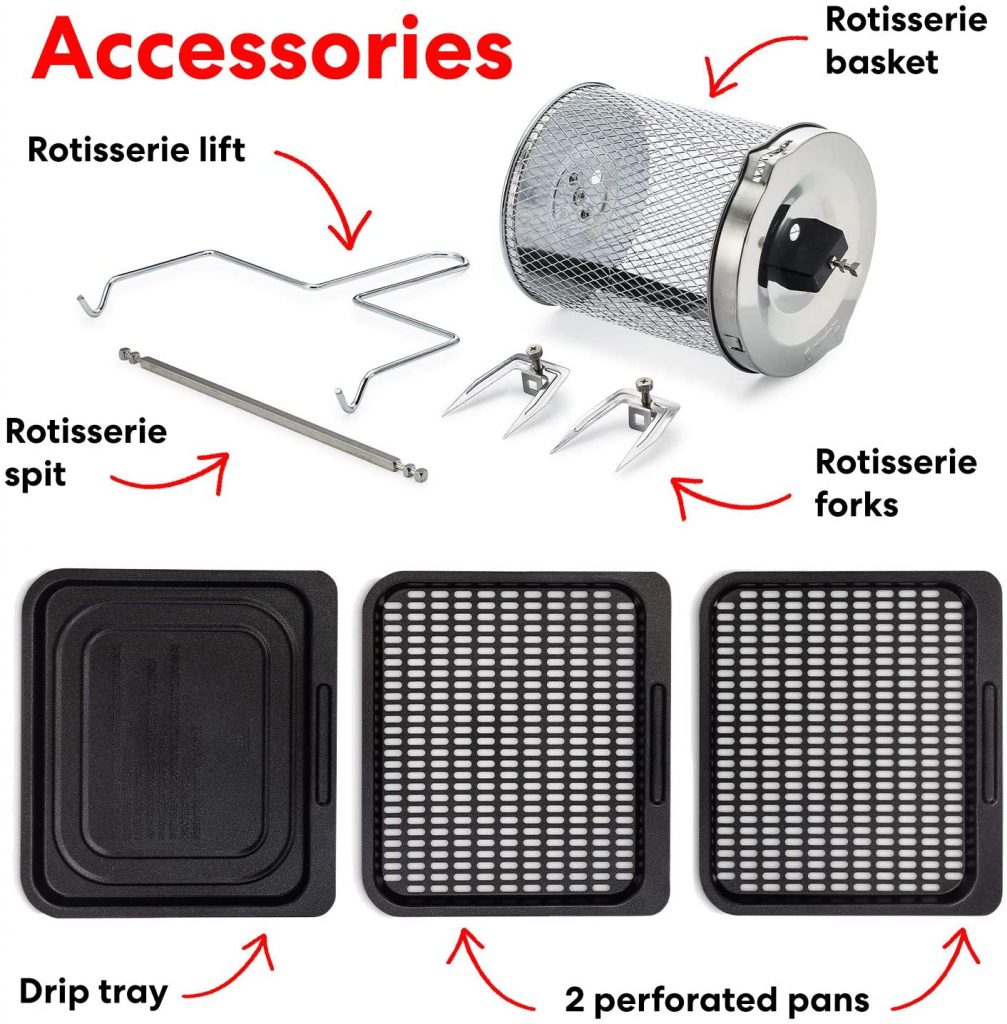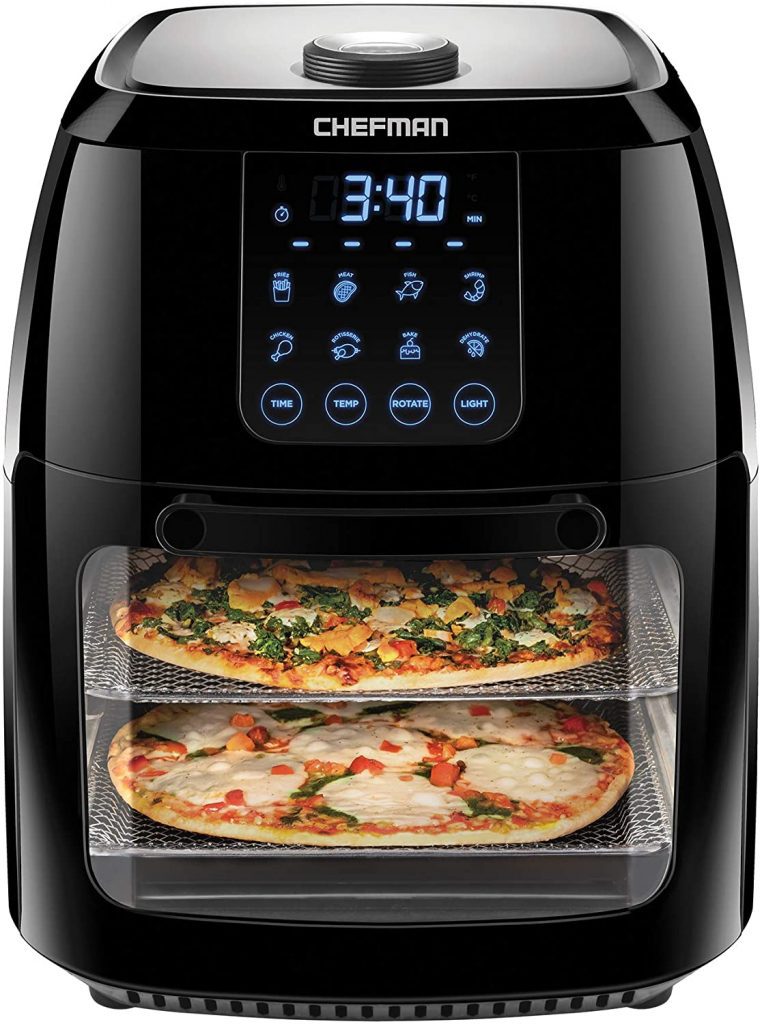 For those who are looking for the best air fryer deal, this is for you. The Chefman Digital Air Fryer sells on Amazon for under $120. It has a large touchscreen and functions as an airfryer, roaster, rotisserie, dehydrator, and more. It has lights inside so you can see the food, too. And all of the accessories and removable parts are dishwasher safe.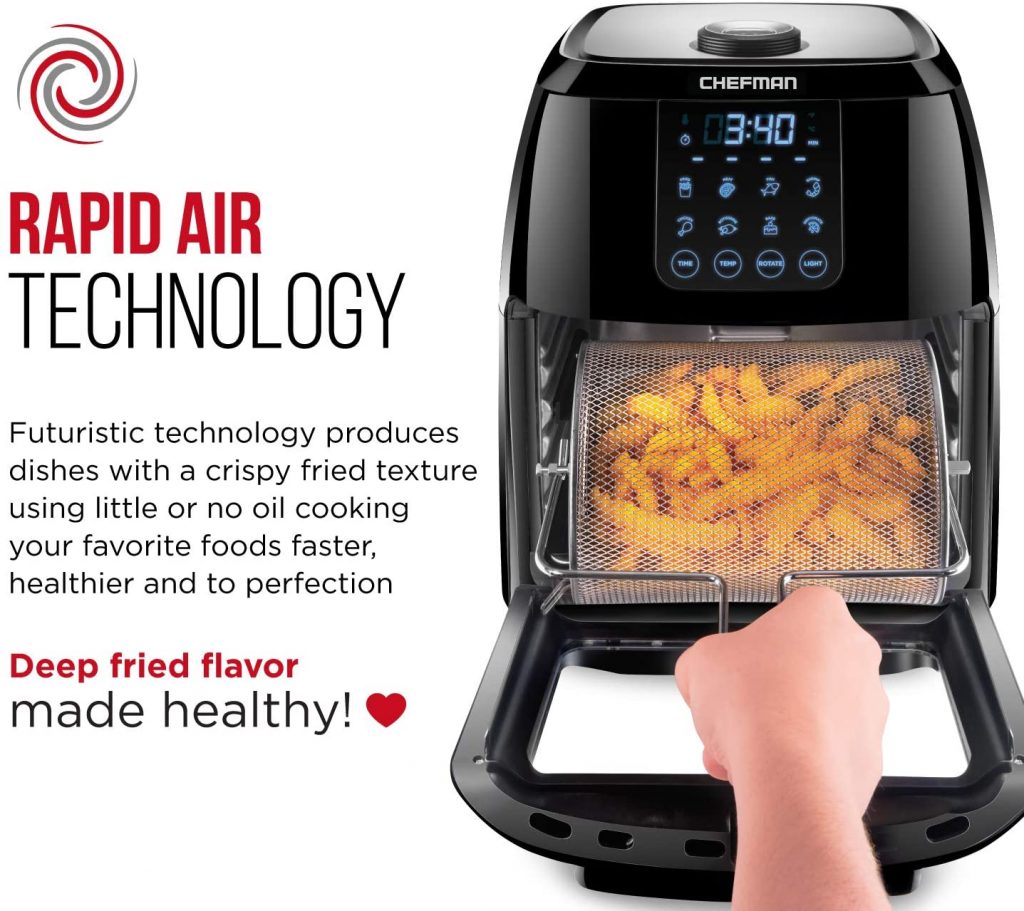 (See Customer Review And Pricing)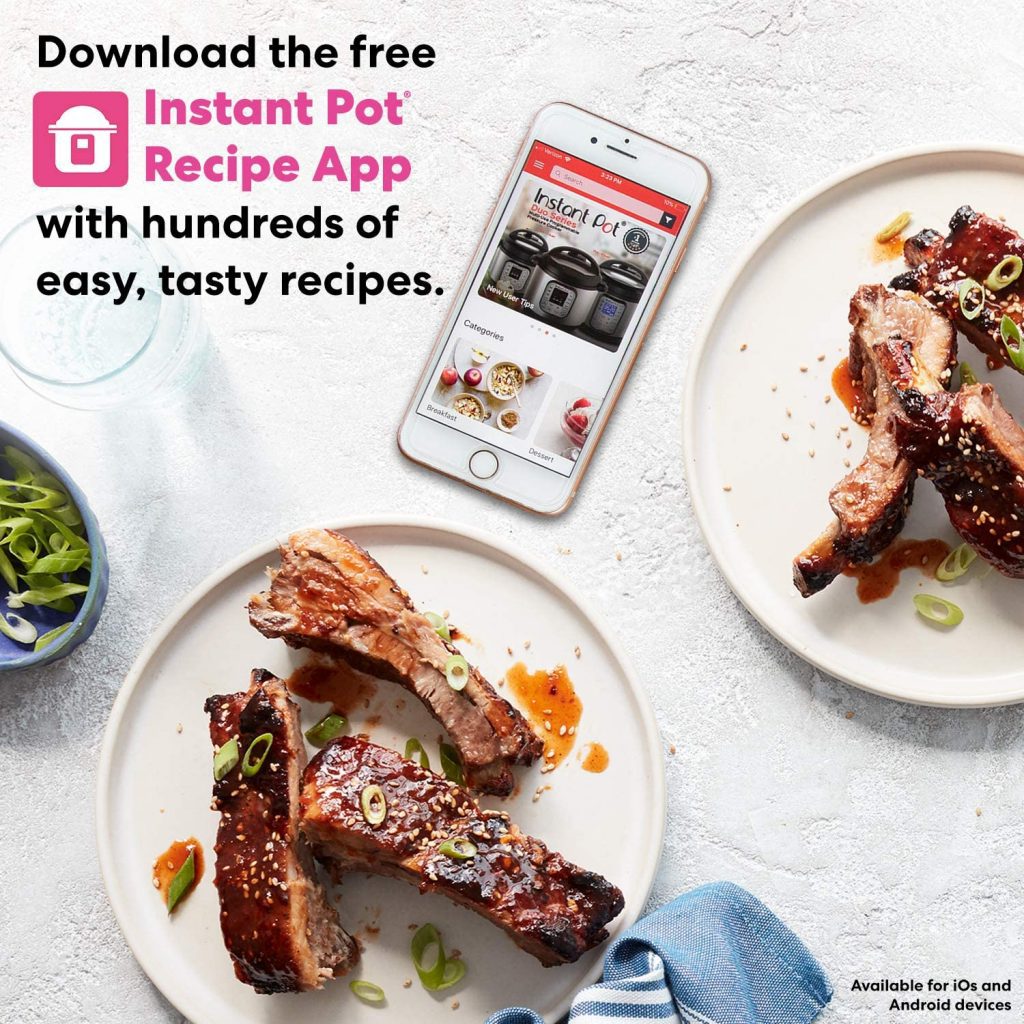 Large families need more space. The Instant Omni Plus is so many small appliances in one, it is the best air fryer for households that cater to many people. This one even works as a toaster oven that is large enough to reheat pizza in.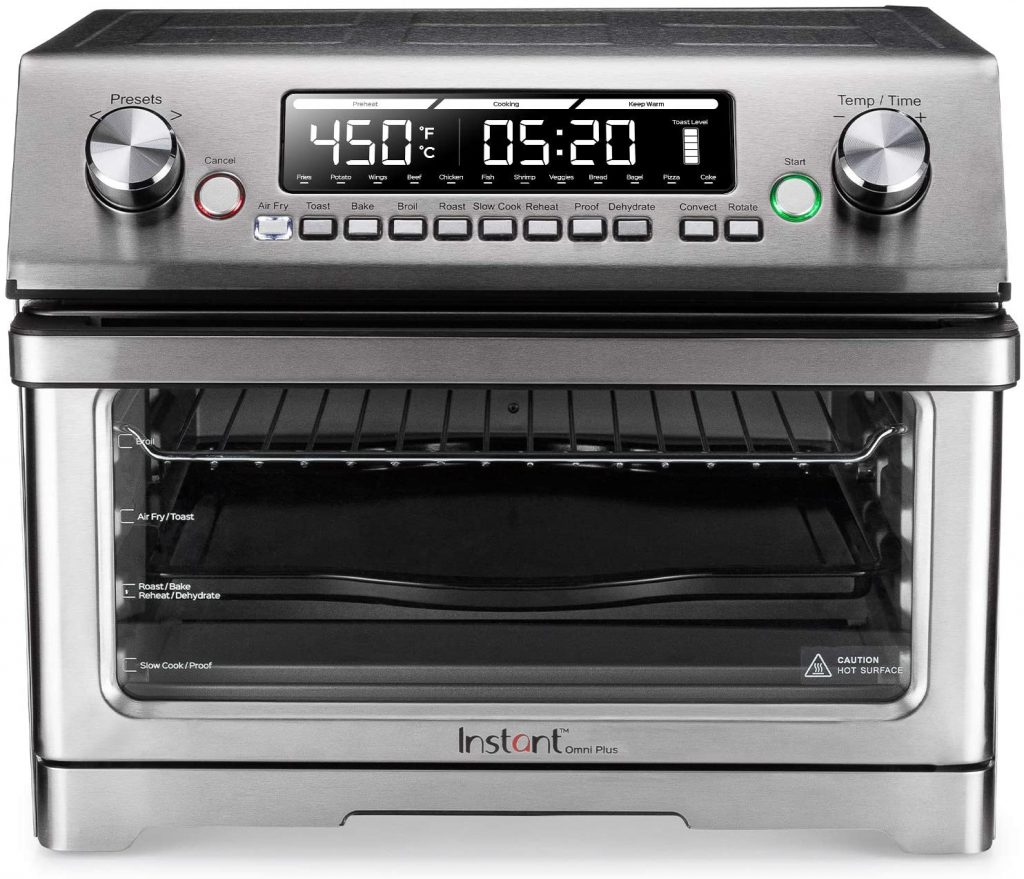 (See Customer Review And Pricing)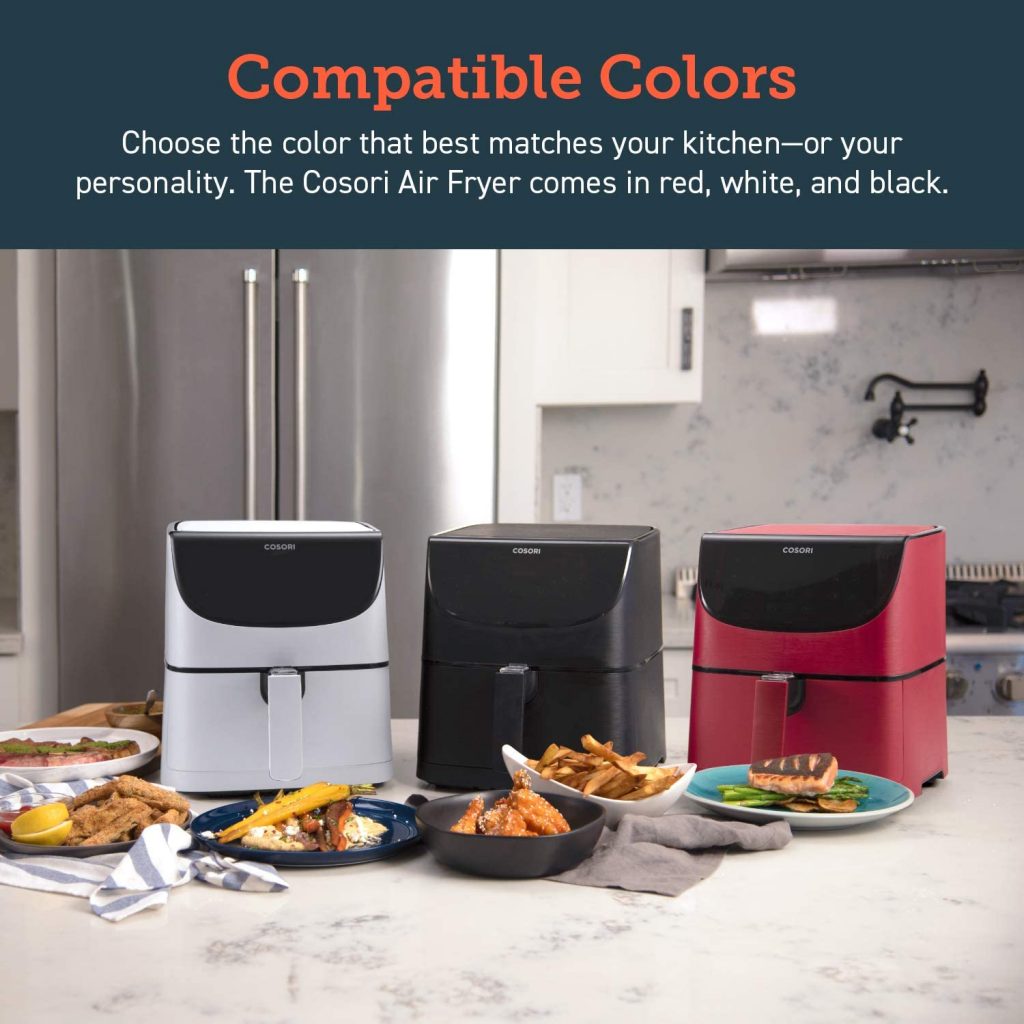 There are a number of preset options for commonly cooked foods on the COSORI. You can get it in a few different colors. It comes with a book of 100 of the best recipes to make in your air fryer. And, it was awarded the Red Dot Award given for products with the best design. It's one of the best air fryers on the market and is only around $120.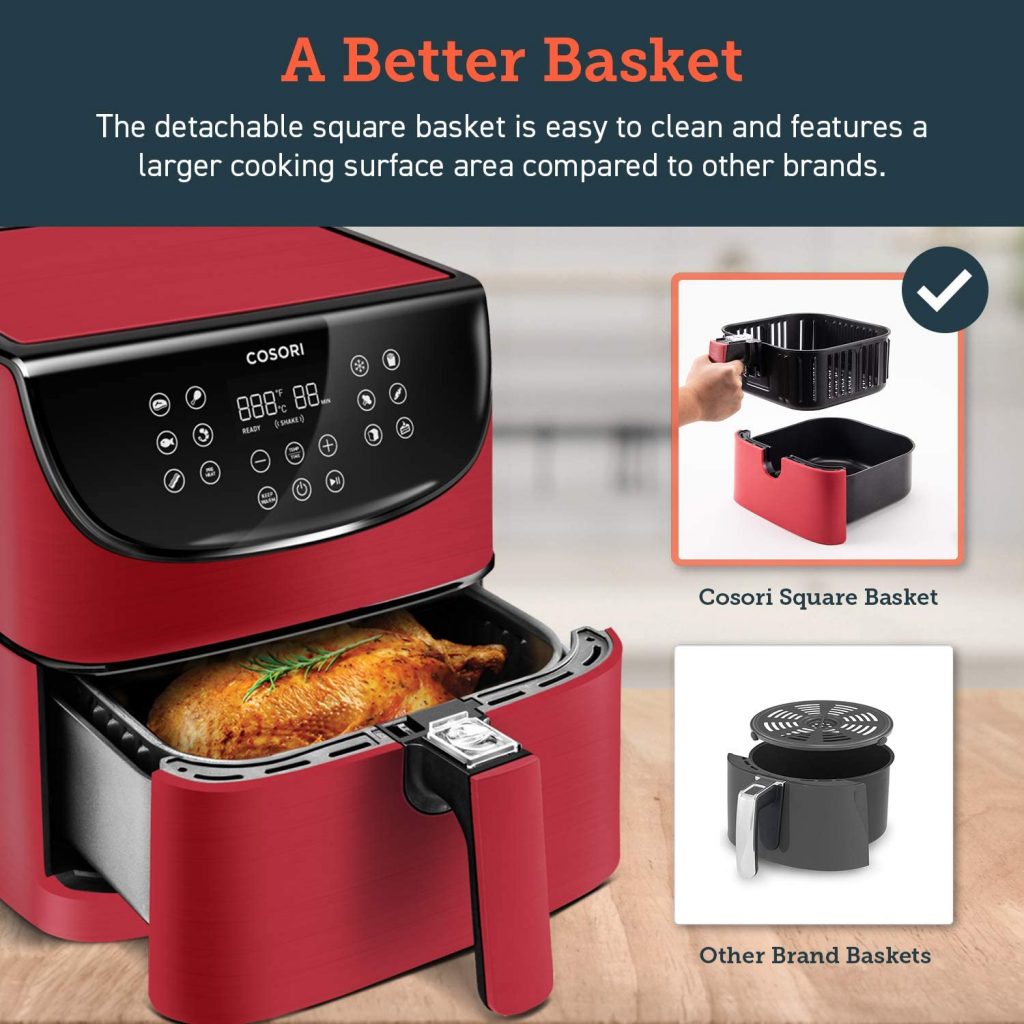 (See Customer Review And Pricing)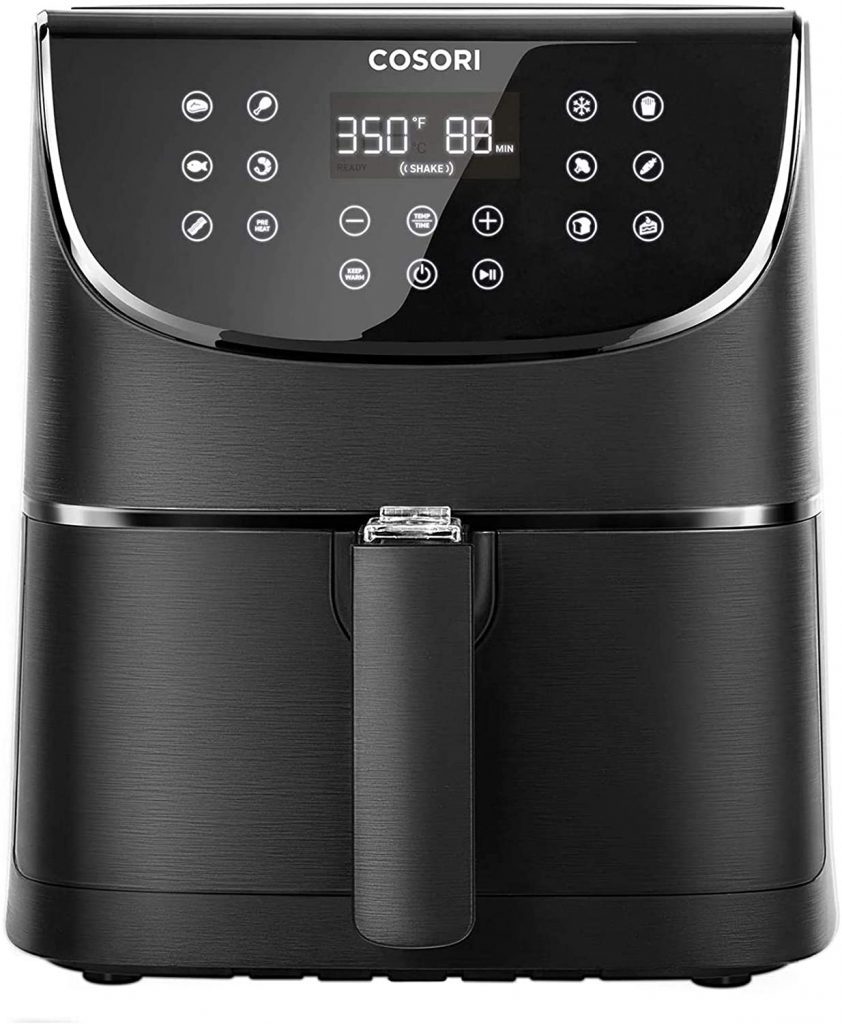 The COSORI 5.8 QT Cooker is one of the best air fryers for people who live in homes without much counter space. It's dimensions are only 14.3 x 11.8 x 12.6 inches. You can tuck this little guy anywhere. It also takes the place of other small appliances so you'll save on even more space.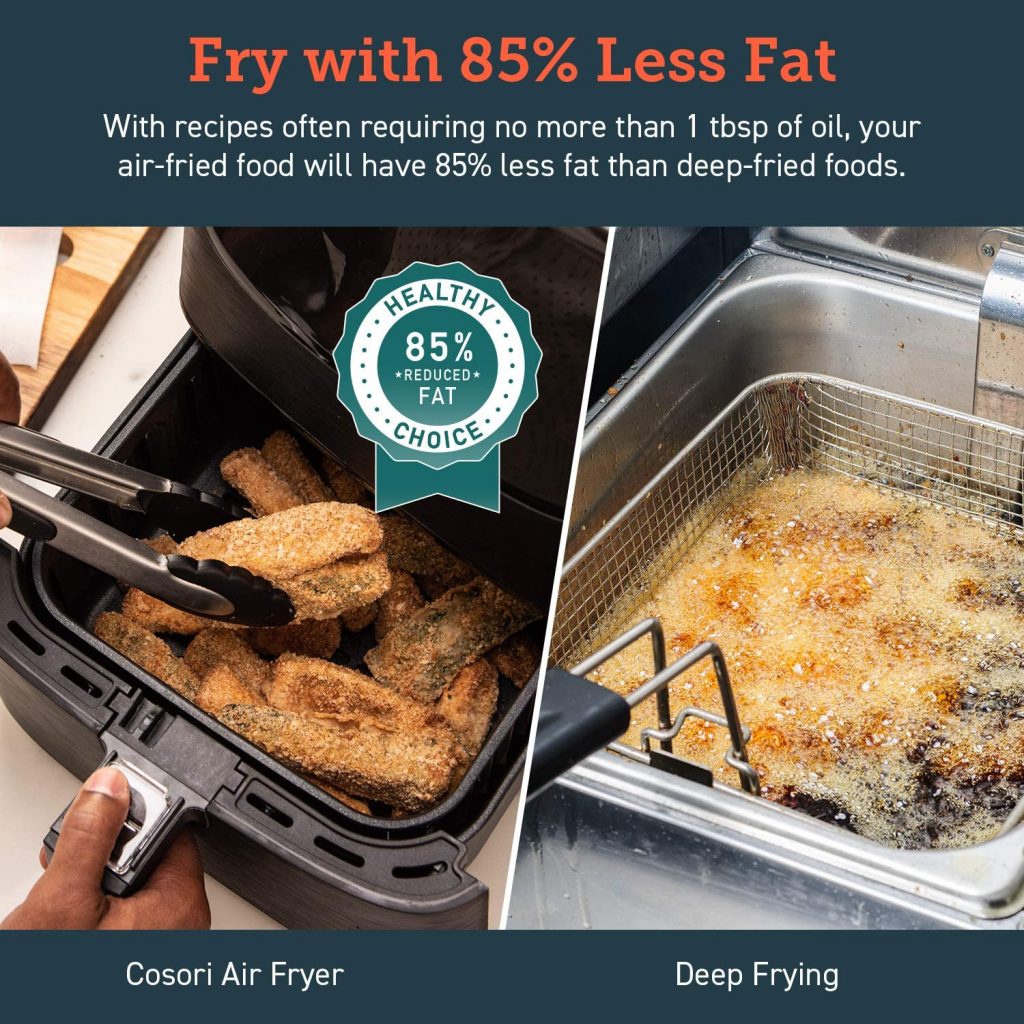 (See Customer Review And Pricing)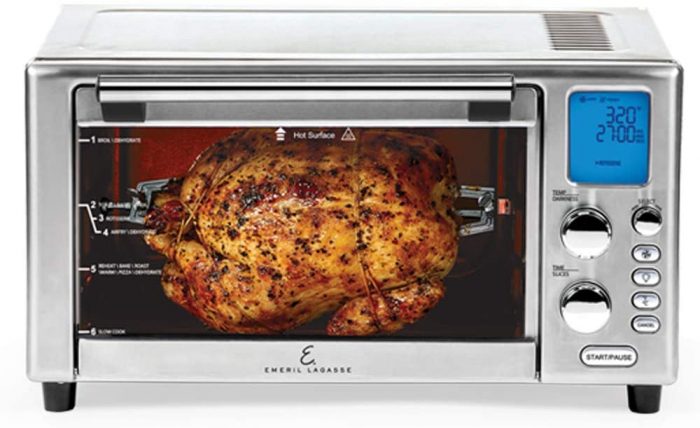 This air fryer looks just like a toaster oven. It just does much more. It's an air fryer, convection oven, rotisserie, dehydrator, and more. It's very high quality and comes with some authentic Emeril Lagasse recipes. You'll pay more than double what some of the other best air fryers on this list cost, but it may be worth it for what delicious meals you'll be making.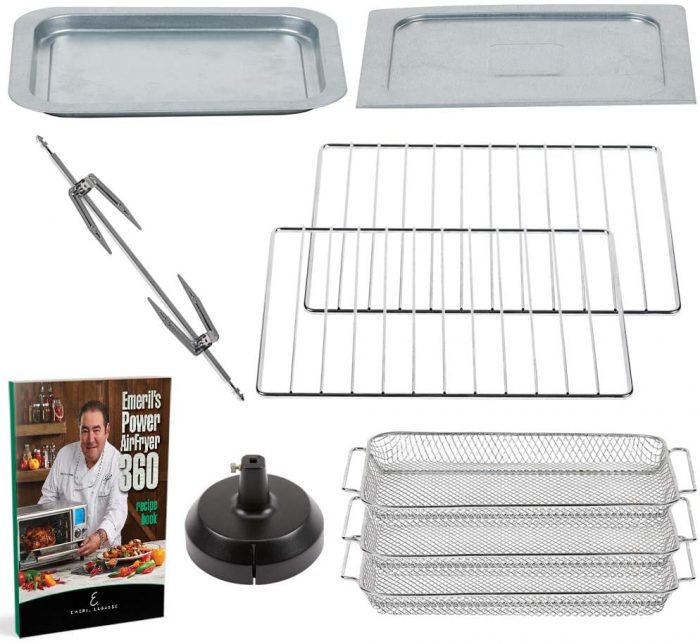 Conclusion On The Best Air Fryer
So, there you have it—our picks for the top-rated best air fryers based on their respective categories. They are great little appliances that can help with more healthy eating, save you time and space in your kitchen, and give you the delicious crispy taste and texture you're looking for. You should be well prepared now to choose the best air fryer for your needs and start cooking healthier meals in a more efficient manner.
FAQs On The Best Air Fryer
What Is The Best Air Fryer On The Market?
The Ninja OS101 Foodi 9 in 1 Pressure Cooker and Air Fryer is the best air fryer currently available on the market. The Ninja is the most versatile while still not taking up too much space on your counter. Also, the Ninja is still pretty affordable even with all it has to offer. 
What Is The Best Air Fryer Kitchen Appliance 2021?
The best air fryers for 2021 include the Ninja OS101, the COSORI, and the Instant Vortex.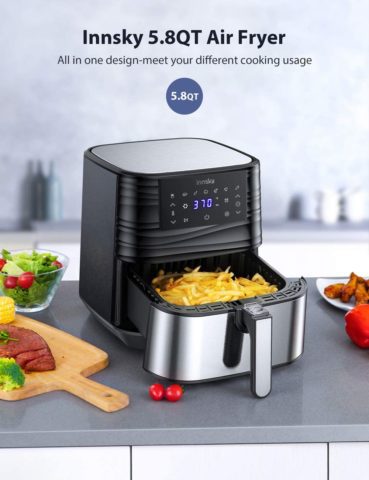 Which Dash Air Fryer Kitchen Cookware Is Best?
The Dash Deluxe Electric Air Fryer + Oven Cooker is best for its small design and colors available.
Are Air Fryers Kitchen Appliance Worth Buying (Know The Best Air Fryer Cookware Brand)?
Absolutely, yes. An air fryer can save you a lot of space in the kitchen if you go with one of the best, like the Ninja OS 101 that is versatile enough to replace several appliances in your kitchen. They also make foods that taste fried and crispy, healthier. On top of those reasons, you'll be able to make food more quickly with lower cooking times and no preheating time.
What Can You Not Cook In An Air Fryer Kitchen Cookware?
You cannot cook foods with melty cheese in them that can come oozing out the sides. You don't want to cook fresh leafy greens or some other types of vegetables that will dry out too much. It's also best to avoid foods coated in drippy batter.
What Are The Disadvantages Of An Air Fryer Cookware?
They can be difficult to clean. They cost more than traditional fryers. Many of them are too small for use by large families. Sometimes they're loud. And they often have cords that aren't very long.
It's important that you choose the best air fryer for your particular needs so you don't have to experience much in the way of disadvantages. 
Which Air Fryer Is Easiest to Clean (Find The Best Cookware Brand)?
The award for best air fryer that is easiest to clean goes to the Chefman Turbo Fry 3.6 Quart Air Fryer.
What Are The Pros And Cons Of An Air Fryer Kitchen Appliance?
Air Fryer Kitchen Cookware Pros:
Less messy fried foods
Healthier fried foods
Saves space
Cuts cooking times in other modes
Versatile appliance
Easy to use
Air Fryer Kitchen Appliance Cons:
Too small for large families
Expensive
Some don't work as advertised
Takes counter space
How Do I Choose An Air Fryer Cookware For Kitchen?
Consider how many people you'll be feeding most of the time. Look to see how much space you have for the air fryer. If you need to free up some space, try to get one that can replace other appliances you already have. Make sure to take your budget into account. And always make sure it's easy to clean with parts that can go in the dishwasher.
Are Air Fryers Kitchen Appliance A Gimmick?
No, they do really do what they say they do. The best air fryers will give you crisp, delicious fried foods by cooking through circulating hot air and convection. That being said, not all air fryers are of the same quality. Choose an air fryer that has good reviews and you'll likely find it to be one of the best decisions you make.
Air Fryer Vs. Convection Oven: Which Kitchen Appliance Is Better?
For many, this will be a preference based on lifestyle. An air fryer can be better than an oven because it cooks more efficiently and quickly. However, it's not right for all types of food, so there are some considerations when you're deciding this. If you're looking for something small that gives you fried foods that taste great but without all the extra fat, then an air fryer is better. But, if you're wanting to cook a large casserole for many people, than an oven would be best.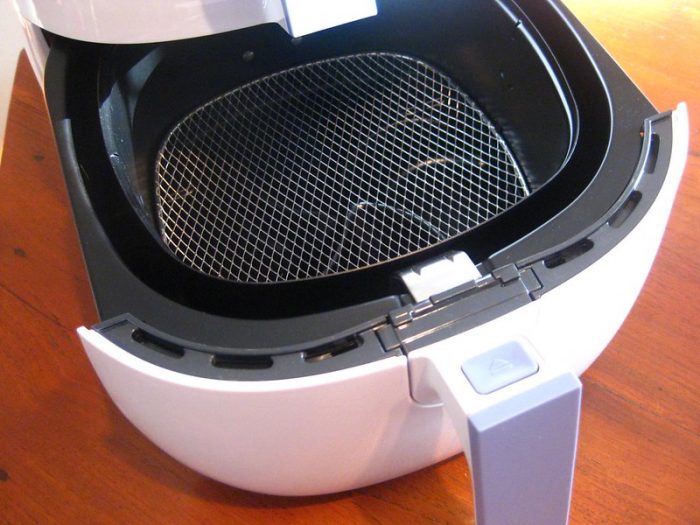 What Are The Best Foods To Cook In An Air Fryer Cookware?
Anything frozen and fried is good for an air fryer. Other foods that come out really good are salmon, baked potatoes, bacon, cookies (if you like them crisp), fruit chips, chicken, donuts, Brussels sprouts, french fries, and more.
Do Air Fryers Kitchen Cookware Have Radiation?
No they do not. They cook by circulating hot air around the food. You may see the term radiated heat being used in reference to air fryers, but that is different than radiation.
Do Air Fryers Appliance Use A Lot Of Power?
They don't use much more than many other small appliances do. It will depend on what size and capacity of air fryer you have as to how much power it will use. It will likely be somewhere between 800 and 1,700 watts, though.
Best Air Fryer Appliance For Kitchen And Meal Recipes Other Top Resources
Read Reviews Of Air Fryer Appliance For Kitchen On Food Network Facebook
Visit Food Network Instagram For The Top Air Fryers
Contact GoodHousekeeping For Air Fryer Kitchen Appliance And Meal Recipes Newsletter: Email
For Air Fryer Meal Recipes For Bread, Chicken, Cookies, Pizza, Pasta, Roast Pork, Turkey, Waffle, Vegetables, Fruits, Snack, Soup, And More baked goodies and dinners, Email TheSpruceEats
Disclaimer: FamilyHype.com (Family Hype & FamilyHype) is a participant in the Amazon Services LLC Associates Program, an affiliate advertising program designed to provide a means for sites to earn advertising fees by advertising and linking to Amazon.com.
Last Updated on January 24, 2021 by Marie Miguel
DISCLAIMER
(IMPORTANT)
: This information (including all text, images, audio, or other formats on FamilyHype.com) is not intended to be a substitute for informed professional advice, diagnosis, endorsement or treatment. You should not take any action or avoid taking action without consulting a qualified professional. Always seek the advice of your physician or other qualified health provider with any questions about medical conditions. Do not disregard professional medical advice or delay seeking advice or treatment because of something you have read here a FamilyHype.com.