Getting the best car seat for kids is vital because it protects them, and in many cases, it's a legal necessity. You want something that truly fits children of different sizes so that you don't have to spend extra money. Continue reading as we discuss the best car seats sold for kids!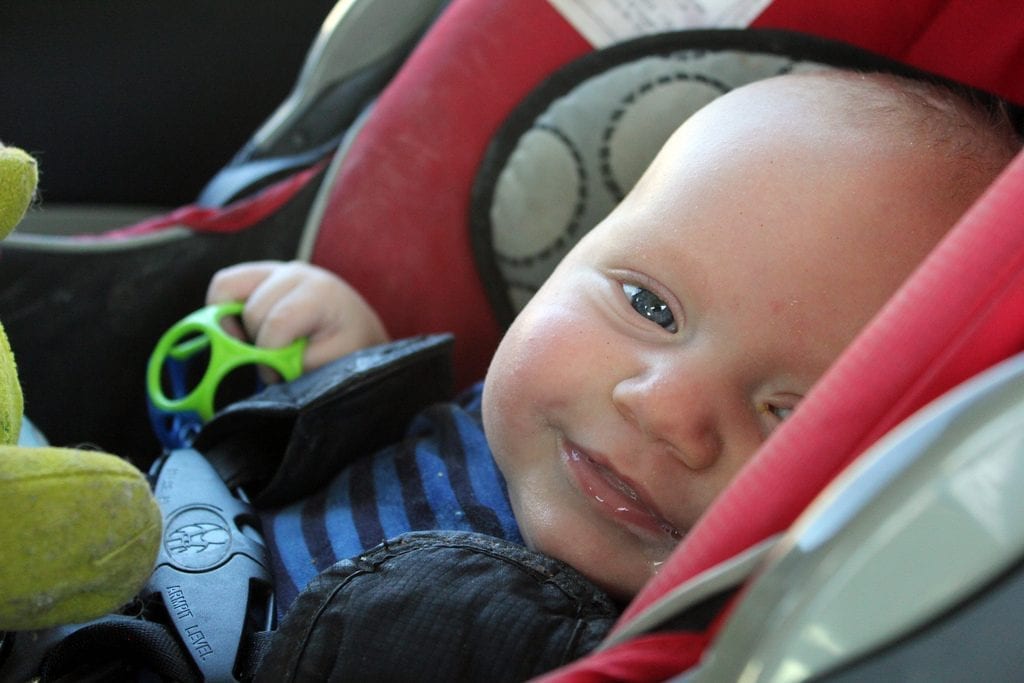 Convertible car seats are your best option since you'll want something that can help keep the child safe and can be changed as needed to help accommodate the child. There are other types of car seat brands perfect for car rides. 
Many kids love car rides, so the best infant car seat is crucial for safer rides during road trips, but not all seats are suitable for every baby. Many deaths happen because of a parent not using them during a road trip, and you should be careful about this since it can ultimately affect the overall health of your baby.
You might wonder, what are the best car seats on the market? Look no further! Here are the best comfortable car seats for kids.
Best Car Seats For Kids
Recommendations And Reviews Of The Top Brands And Models
Graco 4Ever 4-In-1 Convertible
This is an all-in-one model that's perfect for both young children and older kids. This is considered one of the best convertible models on the market. It starts as a rear-facing infant seat for children as small as four pounds. At around age 2, your child can then sit front-facing. It is recommended for infants below two years old to ride seats rear-facing. From the rear-facing proper installation, it can, later on, turn into a forward-facing one.
The front-facing position can later become a high-back booster that can convert and accommodate a weight limit of up to 120 pounds and about 5'7", which may seem hard to imagine, but there are bigger children. When it comes to reclining positions, positions 1, 2, and 3 are suited for rear-facing mode, while positions 4, 5, and 6 are for front-facing. You can see a much more detailed guide about recline positions on Graco's website or by talking to child passenger safety technicians.
This all-in-one model does take a little bit of time to install, but it's quite snug, with a six-position recline, a 10-position rear-facing harness, and even two cup holders the child can use. You may check online to see tips on how to install new seats, as well as how to attach and remove Graco cup holders. That's what makes an all-in-one worth buying. You won't also need to worry about swapping out seats every few years, and that's something that a lot of parents love about this one.
Aside from the Graco 4Ever, another Graco car seat model is the Graco SnugRide SnugFit 35 Infant Car Seat. This is a must-see for having a no-rethread harness. A no-rethread harness is just another way to ensure the baby is cozy in their spot. A no-rethread harness implies you can move the straps up and down without rerouting them through the back. No-rethread harnesses are usually seen in child rear-facing car seats.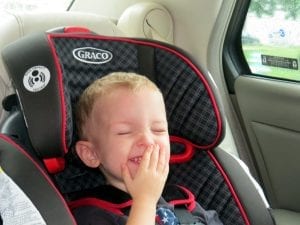 Best Diono Radian 
RXT All-In-One Car Seat
The Diono Radian RXT is another great choice and considered one of the best models on the market. It is an all-in-one convertible model that can hold children in the rear-facing position for up to 45 pounds and has a forward-facing option for up to 65 pounds, a high back booster that can hold up to children that are 120 pounds, and it uses the car's seat belt as well. Take note of the height and weight limit of this convertible model, which is 57 inches in height, while Diono Radian RXT weight limits are 5 lbs to 120 lbs.
It is pricey, but it's super durable and comfy, which makes the Diono Radian RXT a great and safe option. Car seat manufacturers made this with a full steel frame to stay through the end. That's the great thing about an all-in-one: you don't have to buy another one within reason unless, of course, your child gets a bit bigger.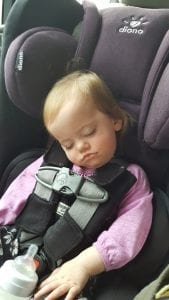 It does have a narrow frame, which is excellent if you want more of these to put in multiple seats. You can usually hold, on average, three of this type in the back, so it will still accommodate most sizes, and it is quite roomy and perfect for children. It uses quality fabric that's plush and works to keep the child cozy, and it's easy to both spot clean and also to cover. You can also machine wash the cushions.
It is also pretty easy to fold flat, so you can travel around with this, and it even has a cup holder. Cup holders are specifically designed so that children can have snacks and drinks close by. You can find cup holders compatible with strollers and many convertible car seats. It can also be used on airplanes, so a child can easily use this. It has about a 10-year lifespan on average and a bunch of seating modes, so if you want one of the best comfortable car seats for kids, look no further.
Maxi-Cosi Pria 70
This is another option that accommodates children up to 70 pounds, and it also has a rear-facing option your child can use until they're about 40 pounds. However, experts have said infants should stay in an extended rear-facing until they reach the maximum weight and height limit. Aside from that, it also has air-protect sides to help with side impact protection. In terms of heaviness, it's got five-point harness straps and adjustable headrests that are guaranteed to keep the child's head in the right position to prevent head and spinal injuries. All of the Maxi-Cosi seats have a five-point forward-facing harness. The pad cushioning is very deep, and the fabric is quite soft, which makes it comfortable, so it is something to consider if you're looking to have the top cozy infant seats for your child.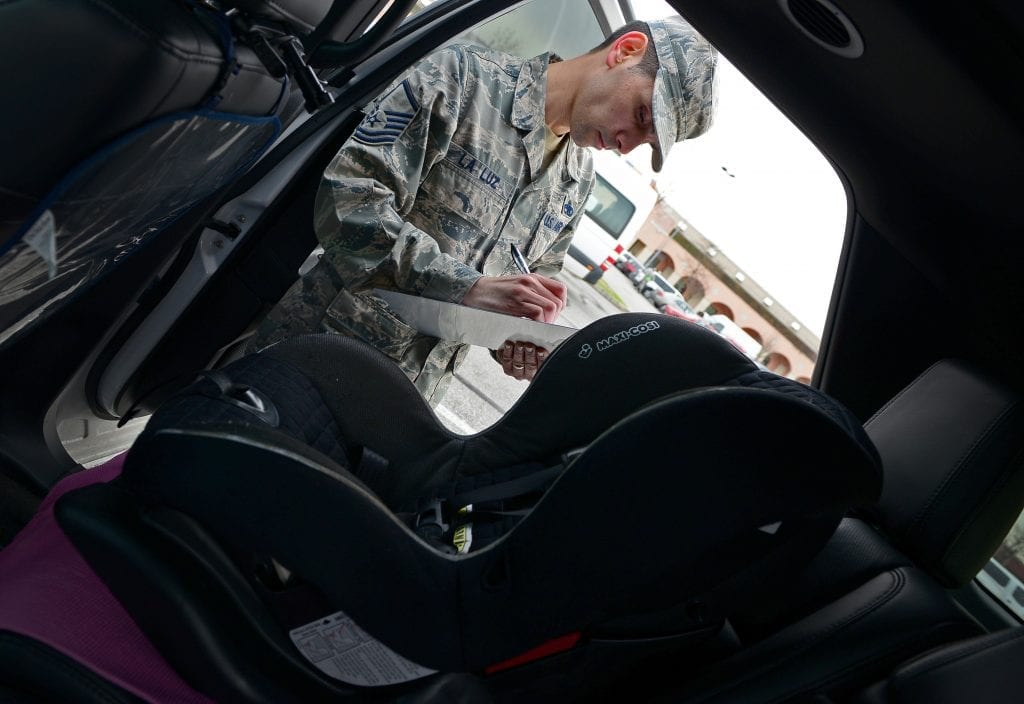 Also, since it has self-wicking properties, you don't have to worry about your child getting hot using this, and it also has a reclining option for children. Make sure it reclines at the proper angle. It also can make the installation process much easier. Due to its shape, it's also convenient for other passengers since it has more legroom for everything, so if you have multiple people, it does accommodate this. It also has a cup holder built-in, so you can also build two seats near one another. The Lisa Cup Holder by Maxi is a cup holder that enables parents and infants to get their drinks easily. This cup holder is comfy, easy to install, and quite durable.
Clek Filo Car Seat
Clek Foonf is narrow and sleek, which helps maximize the backseat space, a hot commodity that parents with multiple kids love. This is perfect for cars with tight spaces. The width is a little under 17 inches, so you can easily secure fit about three of these across the bench, and it can utilize the dimensions to accommodate a 50-pound weight limit on the rear-facing seat. It also has an extra-tall seat too.
This is a bit smaller than other seats, and it does use a different rigid LATCH system than you may be used to. This convertible seat uses a flexible LATCH system for its rear-facing and forward-facing position. A LATCH system is used for easier and proper installation of car seats without seat belts. Aside from that, the Clek Filo convertible seat is also one that is good for older kids since they need to be about 14 pounds to use this, and they have to sit upright unless you use the Infant-Thingy newborn insert for young babies over 5 pounds. Overall, though, if you're willing to spend the money on the infant insert or need something that caters to multiple kids, this is a great seat option, and you can put a lot of different ones within a vehicle. 
In addition, the Clek Fllo convertible also includes an anti-rebound bar. An anti-rebound bar is a car seat safety feature in one seat. The purpose of the anti-rebound bar is to reduce the movement of the seat in times of a crash. The Clek Filo is one of the best convertible seats. Consult a child passenger safety technician to learn more about this tech.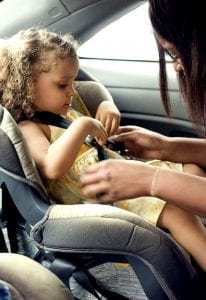 Best Children's Car Seats
The best infant car seats are essential investments, and you should get something comfy and simple to use. If you're worried about your child not liking the reclining toddler car seat, the best thing to do is focus on comfort and buy something with ease in mind since it can ultimately make a difference. You can utilize it for a long time and protect the child whenever necessary. Each car seat position has a purpose (rear-facing and front-facing).
Frequently Asked Questions:
What Are The Best Children's Car Seats Available?
What Car Seats Are Best For 3-Year-Olds?
For a 3-year-old, you can buy the best convertible model for your baby. Just bear in mind that these seats are not portable and remain fixed in the car. Use this article as a guide for choosing the right convertible car seat for your 3-year-old. You can buy an all-in-one model if you wish for something that lasts longer than a convertible car seat.
An all-in-one model is designed to provide more safety and comfort when comparing infant car seats vs. convertible car seats. At this age, your child should be in forward-facing mode. A child should remain forward-facing until he reaches the maximum limit of the car seat. Once reached, they can move to booster seats.
Some Additional Information And Resources About The Top Car Seats For Children:
Last Updated on May 17, 2023 by Jeanne Meets
DISCLAIMER
(IMPORTANT)
: This information (including all text, images, audio, or other formats on FamilyHype.com) is not intended to be a substitute for informed professional advice, diagnosis, endorsement or treatment. You should not take any action or avoid taking action without consulting a qualified professional. Always seek the advice of your physician or other qualified health provider with any questions about medical conditions. Do not disregard professional medical advice or delay seeking advice or treatment because of something you have read here a FamilyHype.com.