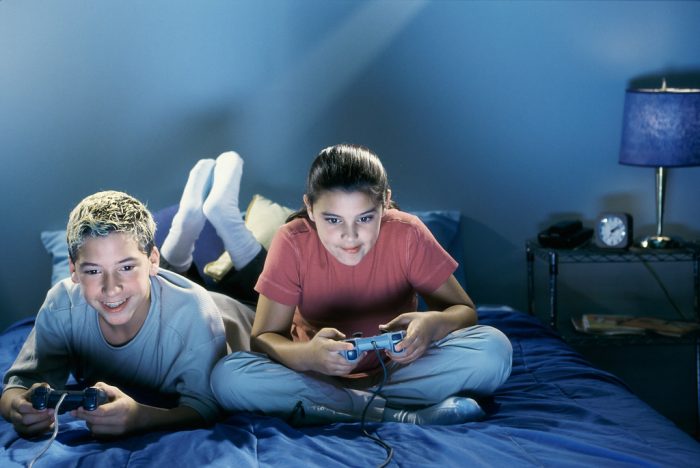 Buying cool toys and gifts for 12 year old boys can seem intimidating. They are in the preteen stage, where many boys have grown out of action figures and model trains but are still relatively new to the world of video games.
In order to choose the toys for boys this age, you'll need to strike the balance between interesting and appropriate, which can vary from family to family and boy to boy. To some extent, you'll need to use what you know about the boy to pick out the right toys for him, but there are a few tips and tricks you can use to find toys that fall somewhere in that category.
Everyone has heard the saying that the ideal gifts are personal and choosing the ideal gifts that can be given to kids this age is no different.
The key to picking out the right one is to go beyond fad toys and games in order to choose the one that will outlast those fads and may bring him fun for years to come. You can still incorporate his interests into choosing, but hopefully, what you choose will stand the test of time.
In order to do so, there are a few general categories that can help you get started in thinking of the perfect toys that can make your kiddos smile.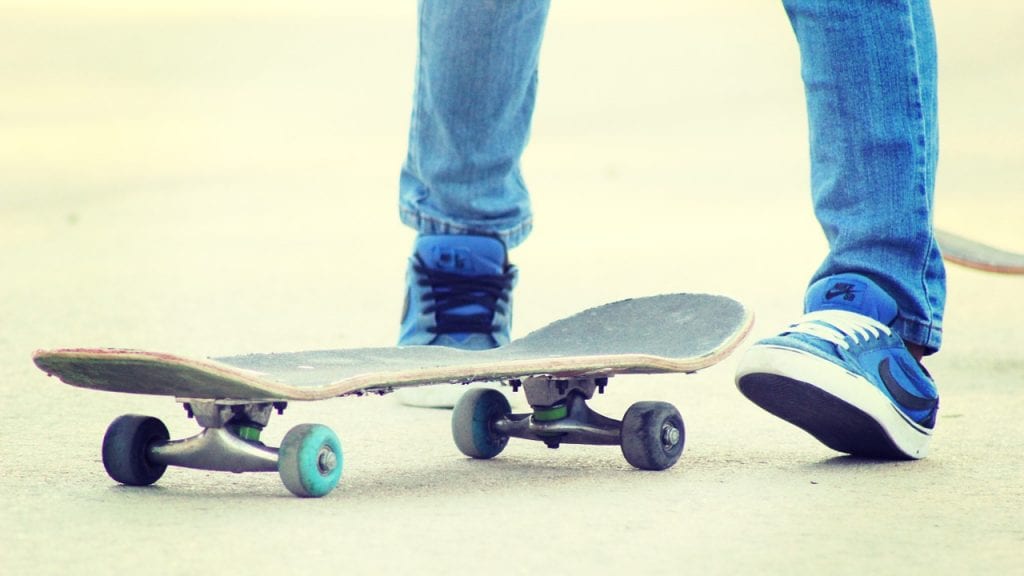 Outdoor Game Gifts
A great place to start when considering the right gifts that can be given to twelve-year-olds is to think outside. Many kids at this age have started to be glued to screens, and an interesting toy that encourages and challenges him to try new things can be a treasured gift. Video games are super fun and ok for a bit, but it's still important that a kid can go outside and get some physical activity in. Outdoor toys are made to get kids outside.
Many preteens already know how to ride a bike, but there are plenty of other modes of outdoor transportation that they might not be familiar with. Scooters and rollerblades are often popular among preteens and can be great new skills to learn. You can also get different kinds of remote control items that are fun to play with outside. Outdoor game gifts like go-karts and pedal cars can be fun and amazing for the whole family.
The Yarn Games Wooden Outdoor Ring Toss is one great gift to consider if your little lad likes competition. This one is perfect if you want to improve the math skills of your kid. Plus, he can take this toy with him to a friend's house too. Rainy day? No problem. This ring toss game can be played indoors too. He can play this game with his friends in the room if they want to. Looking for another option? The Spikeball 3 Kit might be perfect for your kid if he's into fun, active, and competitive indoor/outdoor games. It comes in a storage bag too so that you can carry it anywhere.
You can find some cool stuff STEM gifts that are part of the outdoor toys group, too. One that's fun for a range of ages is a Colorblock Buid-A-Fort building kit. This is an award-winning STEM toy set that comes complete with 32 blocks that can be connected together to make a fun fort to play in outside. Because your twelve yr. old kids can build it differently every time, it's one of those outdoor toys that won't lose its appeal quickly. You can also check out a Motion Control Drone. Essentially, your hand becomes the remote control for the drone because you hold a motion sensor like a computer mouse to control the drone. There are many STEM products that are also outdoor toys that make great gift ideas for 12 year old boys.
Many boys also enjoy sports and are usually familiar with soccer, basketball, football, and baseball, but they may not have as much experience with racket sports, so a tennis or pickleball kit could be an interesting new toy. Sometimes the best toys and gifts will be something they don't know they want because they don't know it exists.
Outdoor toys don't have to be sports equipment, bikes, or sand toys. There are several other types of gifts that are about more than just getting exercise for your body. Some great gift ideas also include family games for outside and outdoor STEM toys. Outdoor game gifts are indeed a good idea if you're looking for the best gifts for 11 yr old boy.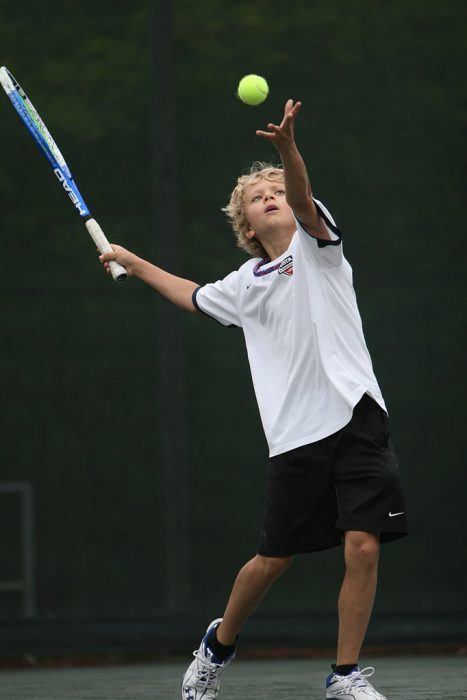 Books
Sometimes the best toys are those that people don't necessarily think of as toys: books. Books are a great way to gift a boy that plays into his interests – whatever they may be – but without falling victim to fads or gifts that might be repeated. Books can entertain twelve yr. olds, but they're also great at opening up the mind of kids to fill them with knowledge, so they make a great birthday present that can be given to kids this age.
Popular books among middle school kids range from the Percy Jackson series to Eragon to The Golden Compass. Harry Potter is pretty popular with this age group, too. If your little lad loves jokes, the Don't Laugh Challenge Joke Book is a very good choice. You can also talk to a local librarian to find out more about the most current books popular in his age group.
If you're not sure that the kid will enjoy a novel, you can also explore non-fiction books on a topic he's interested in or even magazine subscriptions related to that topic. Maybe he likes remote control vehicles or Lego Technic sets. There are plenty of good magazines about stuff like this. You can also find books about stem toys or outdoor toys.
The ideal part about gifting books is that they can also open the door up to future gifts. Once you find a book or series that he enjoys, you can theme future gifts to ensure you'll always be gifting the top toys. For instance, the Harry Potter series keeps going. You can also make a great gift for 12 year old boys out of the Harry Potter movies.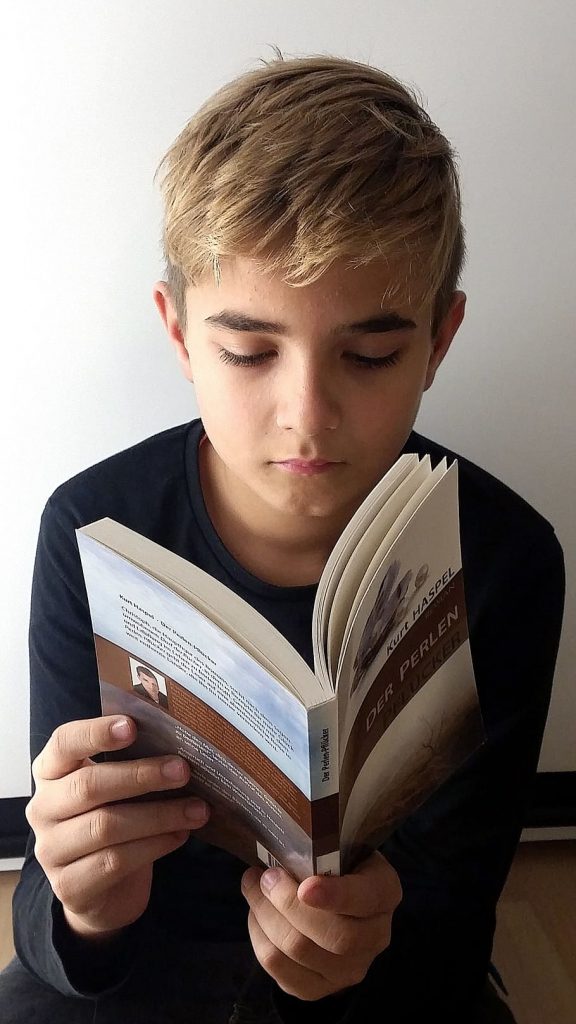 Board Games
Board games are among the top toys that can be given as presents to people of any gender in any age group. The trick is adapting them to the boy you're gifting them to. Pay attention to age guidelines that come with the game and consider his interests.
Does he like pirates or magic or robots? You can definitely find games that feature all of those kinds of characters. Is he good with problem-solving? Find games for him that will create festive family fun and make the family game night more enjoyable. The right gift that you can give him can also help bring the family closer together.
If your kiddo likes complete challenges, one game worth considering is the Pandasaurus Games The Mind Card Game. This one is a combination of a board game and a card game. This is highly recommended for a fun game night.
Start on sites like Gamewright to explore your options and read reviews about what games will make great birthday gifts that can be given to kids this age.
Keep in mind there are other kinds of games, as well. For instance, you could buy him a magnetic dart board. A magnetic dart board can be played safely inside by kids even younger.
Engineering And Robots
There are many tech gifts out there that help to introduce preteens to the world of engineering and robots, disguising what might seem like hard work on the surface as fun puzzles and games. These are known as STEM toys. These very cool kits can keep kids entertained for hours, while also teaching skills that might awaken an important future interest, which is the best toys. STEM types make the perfect gift ideas that can be given to preteens this age.
Some examples are the 14-in-1 Educational Solar Robot and the Bitsbox Coding Subscription Box. There are plenty of really good building kit options that can certainly make the list of great toys for kids aged twelve. One type that will make them happy is the LEGO Technic building kit sets. LEGO Technic isn't just about putting some blocks together to build something. These sets actually let him build cool things like gearboxes and functioning steering systems. This is the best gift that can be given to a boy who has always loved building things and understands a bit about how things work.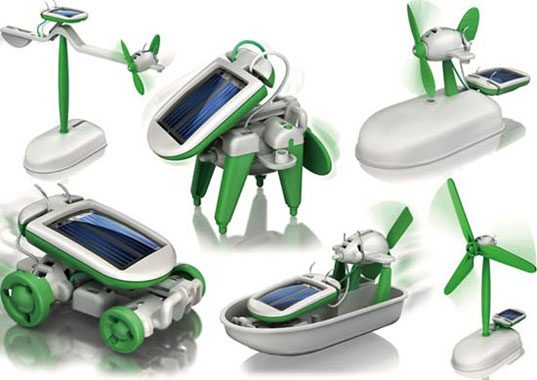 Musical Instruments
If none of these options sound like the boy you're shopping for, musical instruments can be the right gifts for some. They combine learning a new skill with immediate feedback as they improve, which can be great for impatient preteens.
Try to opt for a smaller instrument that can be learned progressively. A ukulele or a harmonica set with a beginner's book are great ways to start. If you think the perfect gift would be a guitar, though, then go with that.
No matter which option you go with, choosing a unique item that plays to a boy's interests and offers him the opportunity to try something new are all ways to ensure you gift the best toys.
Wrap Up
Twelve-year-old boys can be hard to shop for. This is a time in their lives when they're really in transition to a new phase of interests. Finding the perfect gift can prove to be difficult and a challenge. There is plenty of selection you can choose from, though. STEM toys, LEGO Technic, outdoor toys, remote control vehicles, something for family game night, and video games are all some of the perfect gift ideas that will impress them.
Frequently Asked Questions:
What Is A Good Gift That Can Be Given To A Young Man Aged Twelve?
Board games, books, and small musical instruments can all be great gifts for a twelve-year-old boy. Try to choose gifts that appeal to a boy's interests but also introduce him to something new. You can go with something Harry Potter or Star Wars-themed, like a STEM toy that combines something they're interested in with something new and fun. A glow-in-the-dark basketball with LED lights is also a good gift that can make your kiddo smile. If you opt for original gifts that go beyond the ordinary,  you can also try finding unique ideas from Uncommon Goods.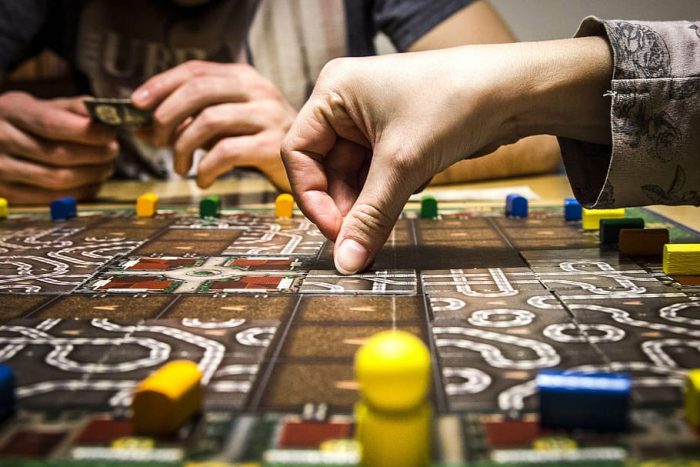 What Do Boys Aged Twelve Want On Their Birthday?
Many kids in the preteen stage, especially around age twelve, are just starting to become interested in electronics and video games, but they also have interests beyond technology games.
So during a birthday party, try to capitalize on tangible gifts, like books or board games, that still incorporate things they love, whether that is by getting a Minecraft book or a Skylanders board game. You likely won't go wrong with one of the popular video games of the time. A building kit is also a good STEM toy to get for kids aged twelve.
What Is An Inexpensive Gift That Can Be Given To A Lad Aged Twelve At Christmas?
The right kind of gifts at a low cost are books. Pay attention to the boy you're buying for's interests and try to find a book that relates to them. You can look at getting him books from the Harry Potter series. There are also some good fantasy world books that make great gift ideas for kids this age. If he's into a specific video game, maybe you can find a book that takes place in the video game or is a guide to a certain aspect of it. Video games have spawned all sorts of books and other merchandise making them the top gifts to consider.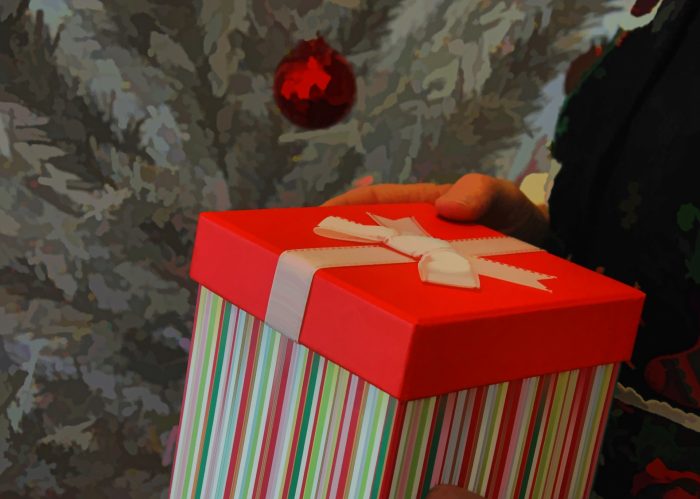 What Are The Top Gifts That Can Be Given To Kids Aged Twelve If They Already Have Everything?
Sometimes it can seem like kids already have everything, but it is often the case that those kids often own many items related to recent trends in games or toys. The right gifts for those kinds of kids go beyond trends to something more classic or timeless.
Something that can be enjoyed with their friends is often what makes the ideal toys and gifts for young men aged twelve. You could get them a magnetic dart board that's safe but still fun. STEM items that let them do cool experiments together are good gift ideas. If he is a fan of magic, one great present to consider is the Fifty Greatest Card Tricks. If he's the active type, you can also find some outdoor game gifts that he can enjoy with their friends.
A book that is related to their interests is a great way to start, or, you can even choose a book you enjoyed at that age and incorporate your own time into the gift, for example, by promising to read it with them.
You can look into something a little more unique like a drawstring bag that's themed in their favorite movies, such as Harry Potter or Star Wars. Many toys worth considering have lots of little parts that can get lost. A drawstring bag would give them somewhere to store their LEGO sets and other building kits or STEM toys.
What Are Good Presents That Can Be Given To Kids Aged 10?
Sometimes, the perfect gift that can be given to kids aged 10 will be the same as what you'd give to kids aged twelve. Some gift ideas include Nerf guns, scooters, cameras, STEM toys, outdoor toys, musical toys, and Harry Potter-themed games.
What Are Good Gifts That Can Be Given To Kids Aged 11?
The best presents for 11 year olds boys and girls can go with age-appropriate gifts for outdoor games, STEM items, color-changing, glow-in-the-dark markers, and anything to inspire creative thinking.
Are There Best Toys For Boys Aged Twelve?
There are most certainly toys that they will like. He just may not be into the same kind of things he used to be. The ideal gifts that can be given to boys this age will be things like STEM toys, high-quality Harry Potter items, outdoor game gifts, and remote-control types.
What Is The Right Age To Stop Playing With Toys?
What Toys Do Tween Boys Like?
Tween boys are at an age where they are starting to outgrow traditional "toys" but still have a child-like sense of play. Some popular options for a tween boy might include building kits, remote control cars, sports equipment, and board games. Outdoor toys like frisbees, footballs, or basketballs are also great options for active tween boys. Some of the best gifts for a 14 year old boy, for example, may be video games, digital devices, athletic goods, or experience gifts like concert or sporting event tickets. You may pick a perfect present that will genuinely touch the recipient and demonstrate your concern by taking into account their interests and passions. In the end, it's crucial to pick a present that is considerate and unique to his hobbies and personality in order to make sure that he will value and enjoy it.
What Characters Make The Ideal Toys For Boys Aged Twelve?
Many kids this age like Harry Potter, as well as characters from video games they like to play. The Prince from Prince of Persia is popular, Jin Kazaa from Tekken, and Chris Redfield from Resident Evil are all characters they like from video games.
Are Video Games Some Of The Ideal Toys For Twelve-Year-Old Boys?
Video games definitely are some of the top gift ideas for boys aged twelve. Many kids this age are or have already gotten, into video games. You'll also find that many girls aged twelve like video games, too. Parents may prefer you get gifts for outdoor games for their kids, though, so they're more encouraged to get outside and enjoy life.
What Do Young Men Aged Twelve Like To Do?
What Toys Do Young Men Aged 15 Like?
Why Is The Twelfth Birthday Called Golden?
Do Boys Prefer Boy Toys?
Last Updated on May 8, 2023 by Rejie Salazar
DISCLAIMER
(IMPORTANT)
: This information (including all text, images, audio, or other formats on FamilyHype.com) is not intended to be a substitute for informed professional advice, diagnosis, endorsement or treatment. You should not take any action or avoid taking action without consulting a qualified professional. Always seek the advice of your physician or other qualified health provider with any questions about medical conditions. Do not disregard professional medical advice or delay seeking advice or treatment because of something you have read here a FamilyHype.com.