At around the age of four, the magic starts to happen in regards to your kid's learning. Children go to preschool and start learning their ABCs, how to write, and for some bright kids, they may even learn how to read. It's a time where stimulating your child's learning is a smart move. In this post, we will look at some of the best 4 year old boy toys awesome learning or educational toys that you and your kids will love.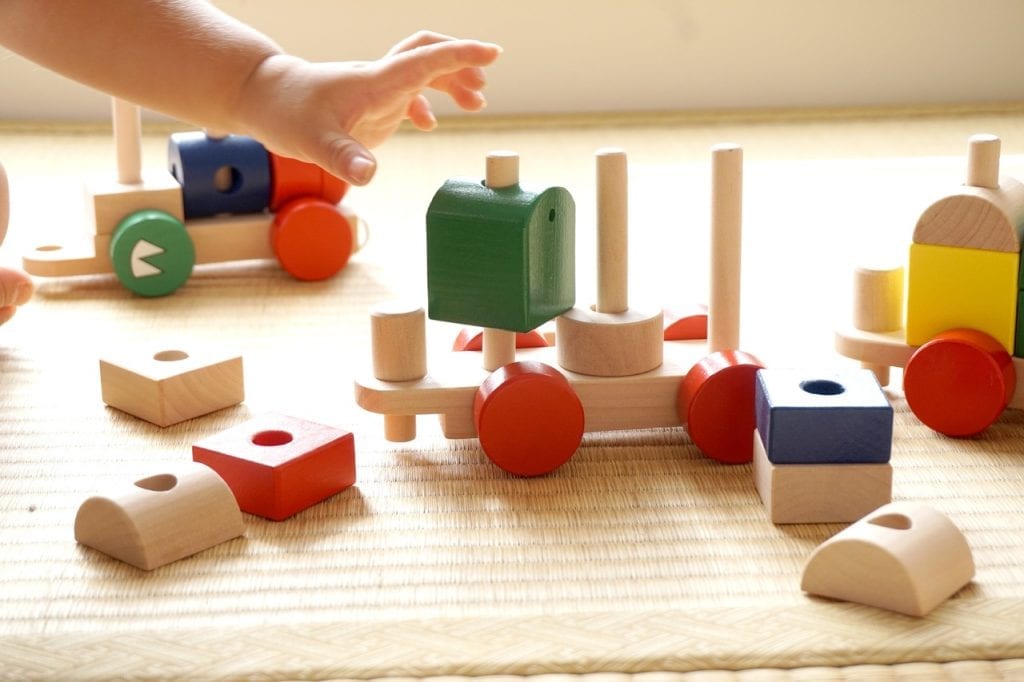 What To Look for in a Learning or Educational Toy for a 4-Year-Old
When you're looking for learning toys for your kids, here are some features you should look for.
You don't want to present your young kid with educational material that's on a high school level unless they happen to be super bright! On the other hand, you don't want to give them a toy that is for babies. You'll want to have toys that are appropriate for their age range. Some four-year-olds may be a perfect fit for a toy that is on a slightly higher or lower educational level. You'll have to look and see.
Entertainment Factor For 4-Year-Old Child
Education is essential, but since it's a toy, entertainment has to be one of the most significant factors in choosing a toy for your child. Pick a toy that will entertain your four-year-old. You may have a decent idea of what your child is entertained by, after all.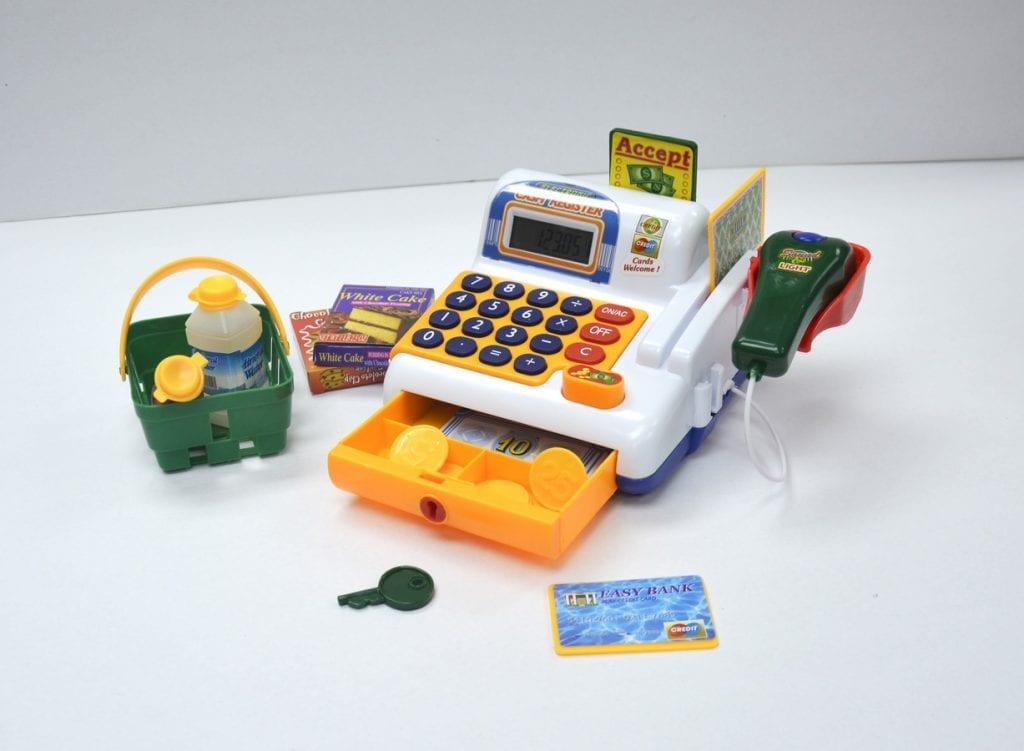 Educational or Learning Interests Of 4 Year Old
What is your kid interested in learning about? Do they like reading? Are they a little scientist who wants activities involving STEM? Look for toys that would stimulate your child's keen interests. If your child is interested in something, the worst thing you can do is ignore it and give them something they aren't interested in.
One of the top choices among parents is the kids doctor kit – a versatile and interactive playset that allows children to explore the world of healthcare while nurturing their empathy towards others. Watch as your child's imagination soars while they engage in enjoyable playtime using these remarkable toys!
Now, let's look at some toys.
LeapFrog LeapStart Interactive Learning System For 4-Year-Old
LeapFrog has been a big name in learning and fun for a while. This is like an interactive book that has all sorts of ways to learn and count. It's great for kids around 2-7 years old. It can teach your kid counting, reading, and other unique challenges as well. It even has a stylus, which speaks to your child.  It's designed like a book, which is excellent for your little reader. 
This set has many unique activities, each with its activity level. Not to mention, it has hundreds of activities. Your child can learn again and again. They are guaranteed to love every minute of it, too. If you are looking for a learning or educational toys for four-year-olds, this is among the best options.
This is another learning toy with many activities on it. Vtech is another big name in the children's learning world, and for a good reason. This learning toy teaches children how to read, write, and has animated instructions that allow your kid to learn quite a bit. When your little one is learning how to read and write, this is the perfect learning center for them. Try one today and watch your kid grow.
VTech KidiBeats Drum Set Toy For 4-Year-Old
Some young children between 4 to 5 years old are interested in music. If your little one likes the idea of making their music, stimulate their creativity with this plastic drum set. Your 4 to a 5-year-old kid can play with many melodies to choose from. This not only can teach your kid about music, but there are other lessons to be learned as well. This set can teach your kids how to count, how to say their alphabet, and much more. If your four o five-year-old kid is interested, just give them this set and allow them to rock on.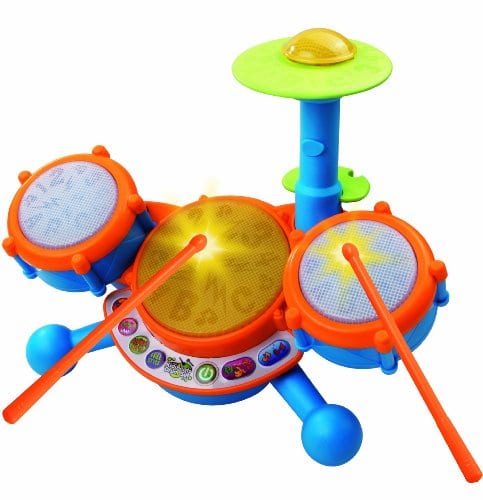 Lego/Building Blocks Toy For Four Year Old
If your kid likes playing with Lego toy, give them a few Lego sets that are appropriate for their age range. A Lego set can encourage imaginative play and can teach your four or 5-year-old kid how to build. They may have to put many pieces together and move around their delicate hands as they listen to instructions. For a four-year-old, the Lego sets will be easy, but as they grow, they can try Lego sets with much more complex pieces.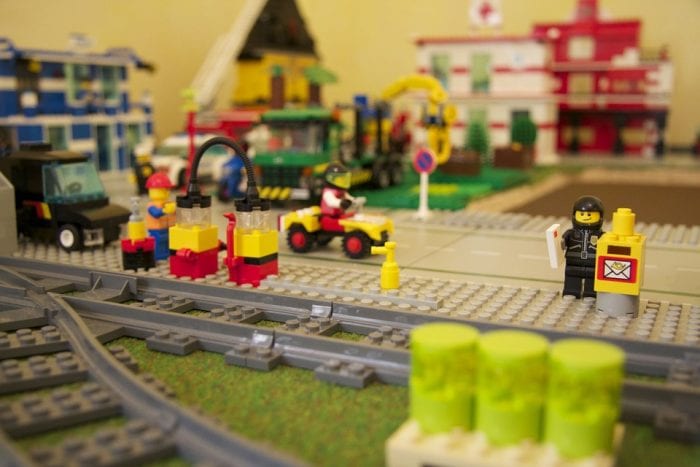 Touch And Learn Activity Desk Deluxe For 4 Years Old
This has the learning that comes with a school desk and the fun of a toy. It comes with many pages, as well as expansion packs, that teach children how to draw, write, and other lessons that are appropriate for a kid this age. It combines learning, art, and fun, which is what you would want out of most of these toys. With over 100 words to expand upon your child's vocabulary, this set is excellent for many different occasions.
VTech Go! Go! Smart Wheels Park And Learn Deluxe Garage for 4-Year-Old
This toy combines the fun and imagination of playing with toy trucks and putting them in a garage with learning. It has many parts, includes cars, tracks, and interaction as well. There are many tracks a child can build, encouraging creativity as they make their garage. This set even has a tow truck, which can sing and teach your kid about the world. Who knew that tow trucks were smart? You can use the helicopter pad to land the chopper and save the day. It's a great toy set with many uses, and your four-year-old kid is going to love every minute of it, and so will you.
Pretend And Play School Set Toy For 4-Year-Old
This set is great for school or great for school ad learning preparation. It's a tri-folding board that your child can write and interact on. Not to mention, it has a clock that allows your four-year-old kid to learn about telling time, maps of the world and the US, weather maps, calendars, and much more. It's an excellent set that has plenty of learning and fun with it. Your four-year-old kid is going to love it.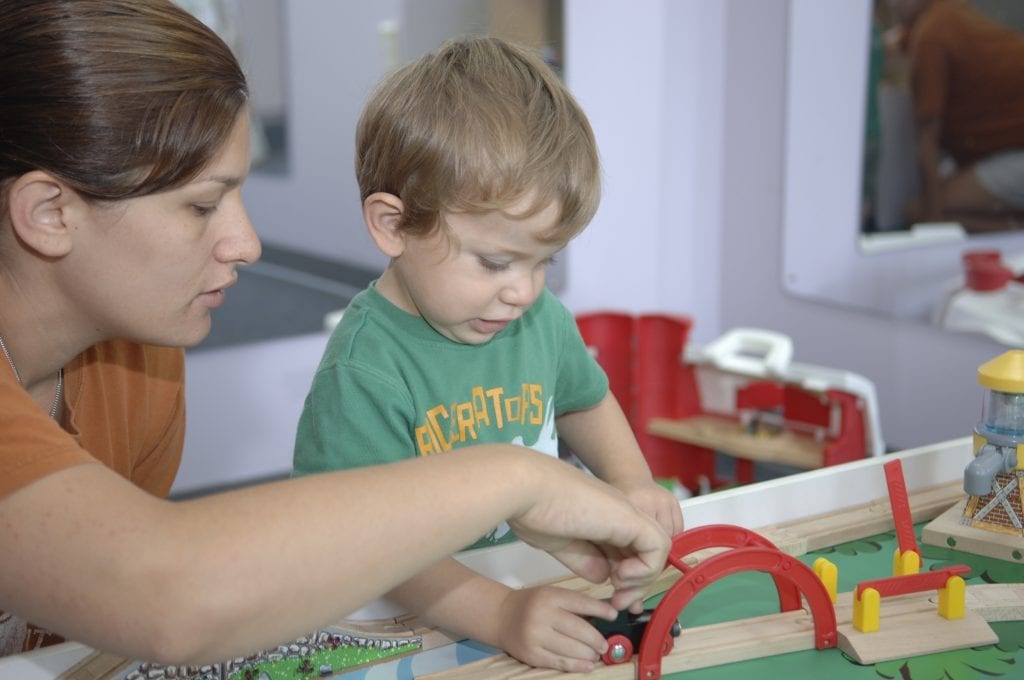 Conclusion On Educational Toy for 4-Year-Old 
Age four is a time of learning, but also a time of fun. Learning doesn't have to be boring. There are plenty of activities that encourage playtime and learning, and you're going to love what they all have to offer. Learning or Educational toys for four-year-olds don't have to be boring because there are so many fun options to try today, including the best toys for four year old boys.
Educational Toys For 4-Year-Olds
FAQs
Last Updated on May 12, 2023 by Bry Roquero
DISCLAIMER
(IMPORTANT)
: This information (including all text, images, audio, or other formats on FamilyHype.com) is not intended to be a substitute for informed professional advice, diagnosis, endorsement or treatment. You should not take any action or avoid taking action without consulting a qualified professional. Always seek the advice of your physician or other qualified health provider with any questions about medical conditions. Do not disregard professional medical advice or delay seeking advice or treatment because of something you have read here a FamilyHype.com.