Becoming a parent for the first time means acquiring lots of supplies, furniture, and other baby gear for most people. Then, when a sibling is on the way, parents often pass down much of that equipment for use with the new baby. But, there are some items that you'll likely want to add to your child-raising arsenal of supplies when you move from having just one kiddo to having multiple children.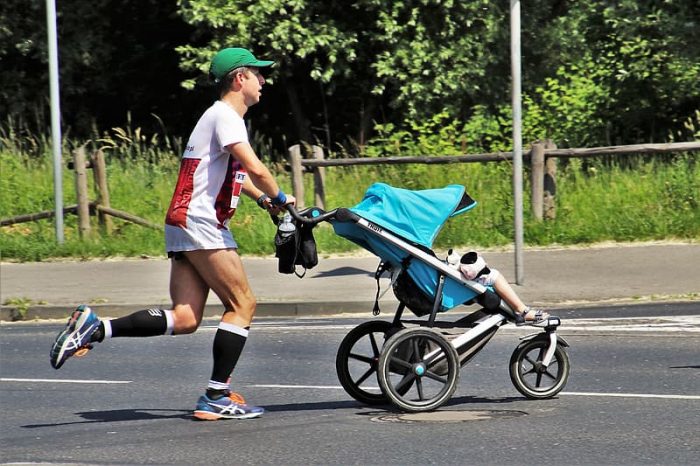 One such item is a double jogging stroller. Unless your first child is old enough that you don't ever use a stroller with him or her anymore, you'll want to take a look at some double stroller options for outings with your little ones. And, the thing about double jogging strollers that's nice is they're not just for joggers. Jogging strollers are easier to maneuver, extremely durable, and built with conveniences in mind. As an added bonus, you can find a double jogger stroller with car seat attachments so you can easily use it with your older kid and an infant.
If you do not know what to buy or what double jogger stroller options you have, it is good to check online and read user reviews. To make it easy for you, we made a list of the best double jogging stroller with car seat attachment from Amazon, and we included brief descriptions for each stroller so you can see what benefits you can get from purchasing jogging strollers. You can continue reading to learn more facts and FAQs on double jogger stroller.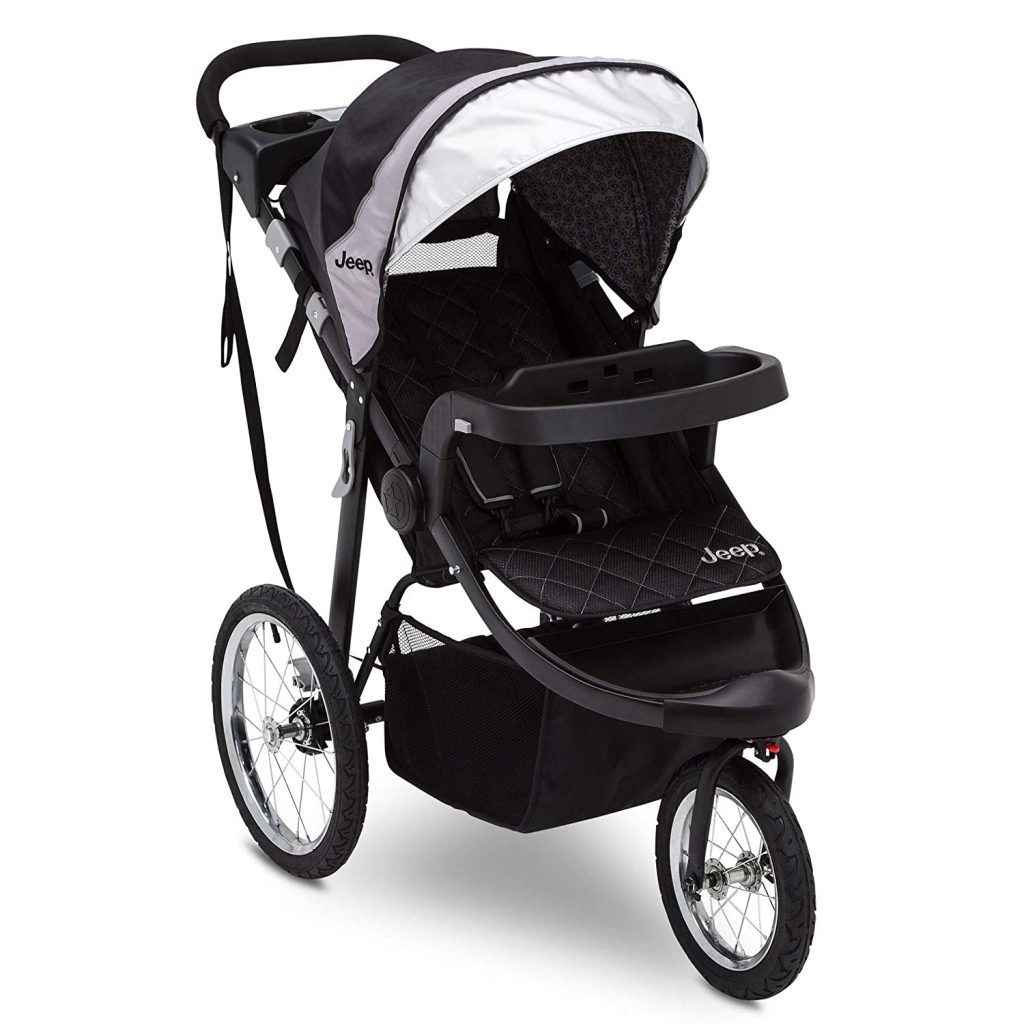 Pushing a stroller should not inhibit you form jogging outdoors, the Jeep Deluxe Patriot is made especially for parents with active lifestyle.
It has Air Filled Rubber tires that helps absorb bumps and locking swivel front wheel that makes strolling an absolute breeze.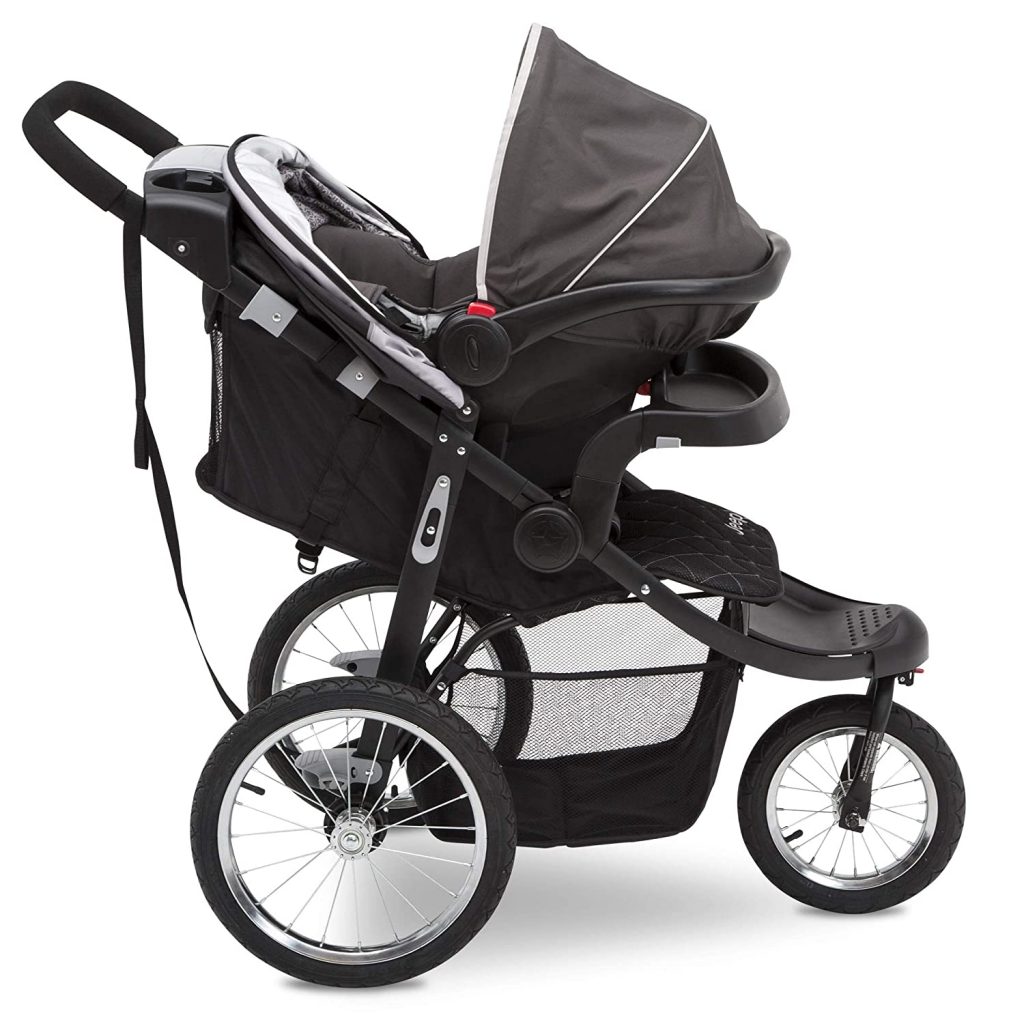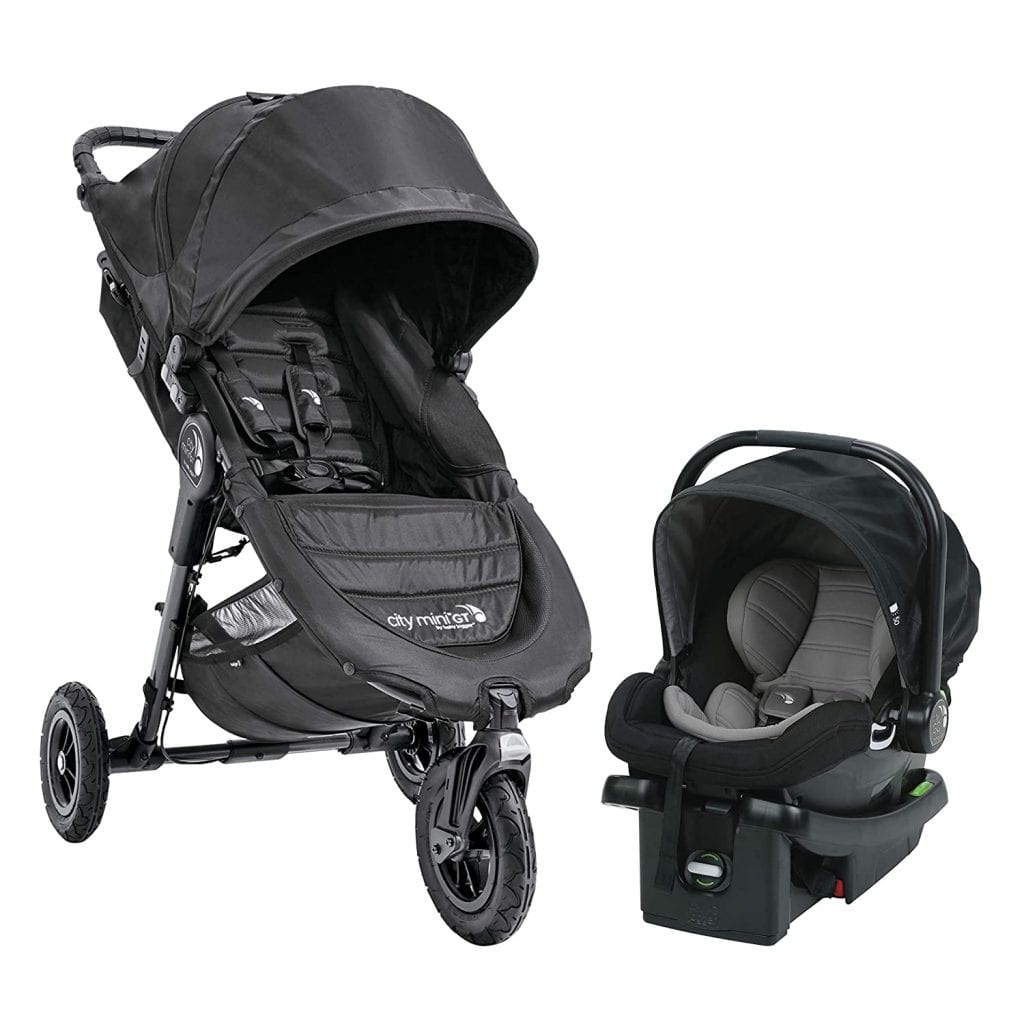 The City mini comes with a safety certified and adapters which makes it travel ready all the time. It also comes with Large UC 50 + sun canopy to protect your child from the sun and wind.
The stroller is also light to carry and has quick release EVA, ideal features when you take your baby outdoors.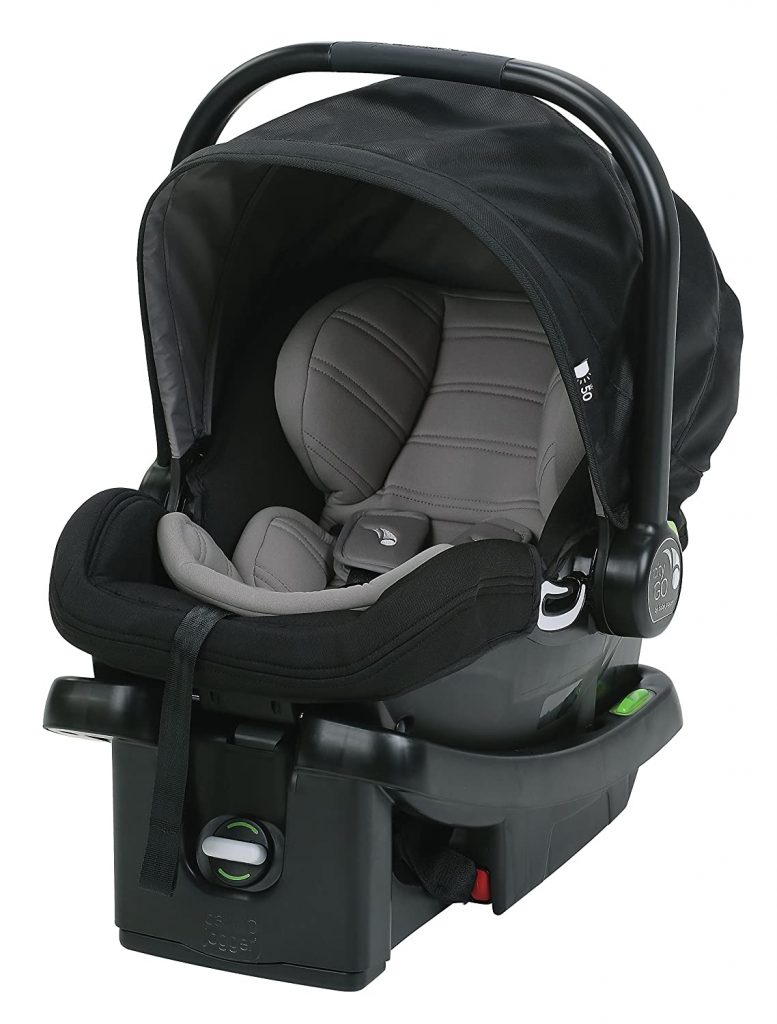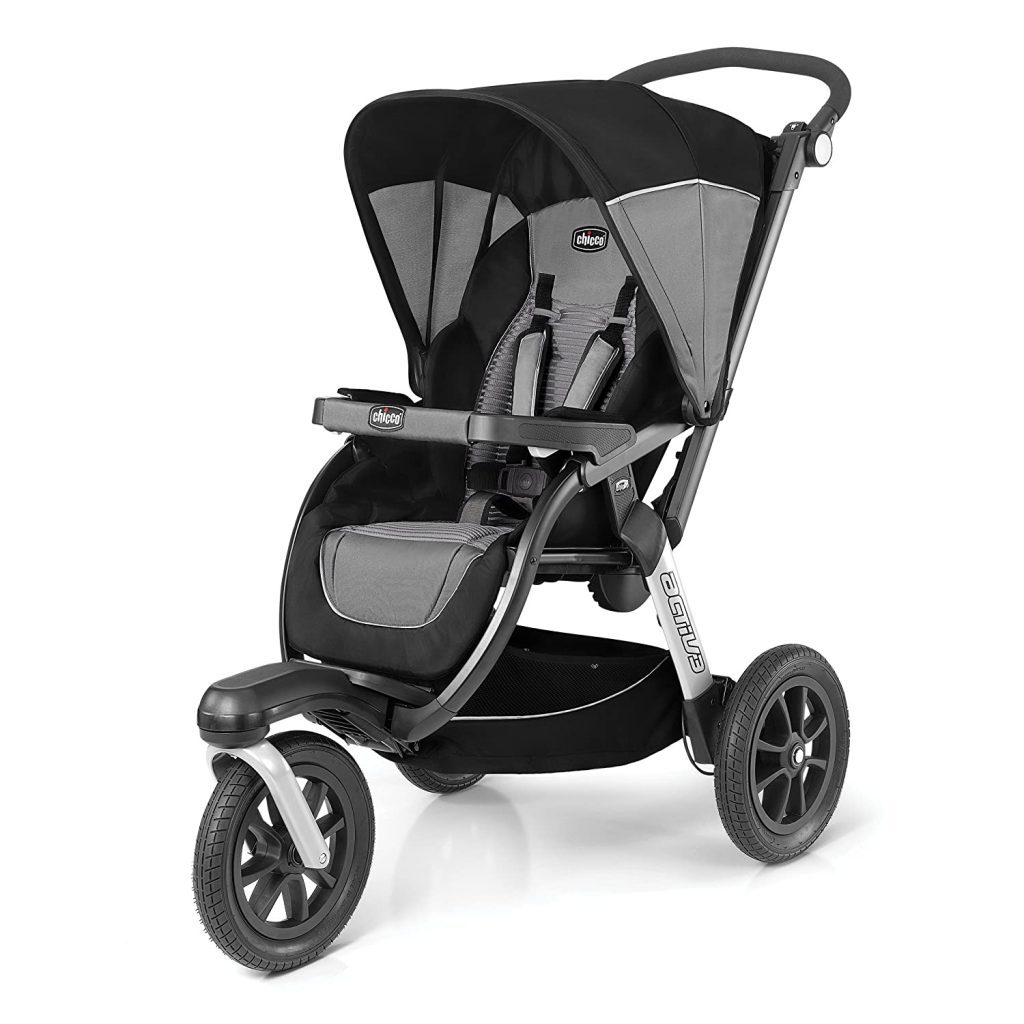 The Activ3 Air jogging stroller from Chicco accepts most Chicco car seats, it features an exclusive control console plus hand operated swivel and brake controls for maximum convenience.
It always keep your baby cool and cozy since it has multi-position reclining seat with 3D Air Mesh backrest for increased circulation.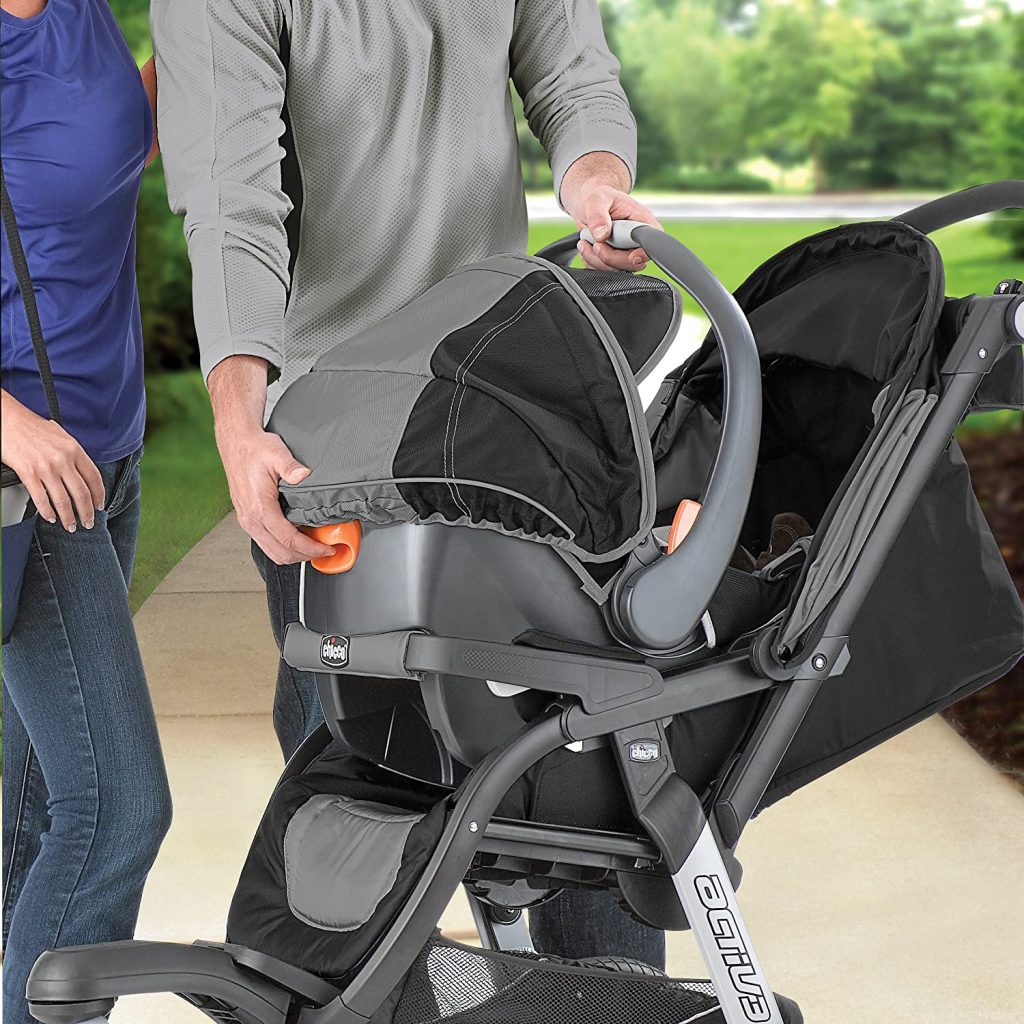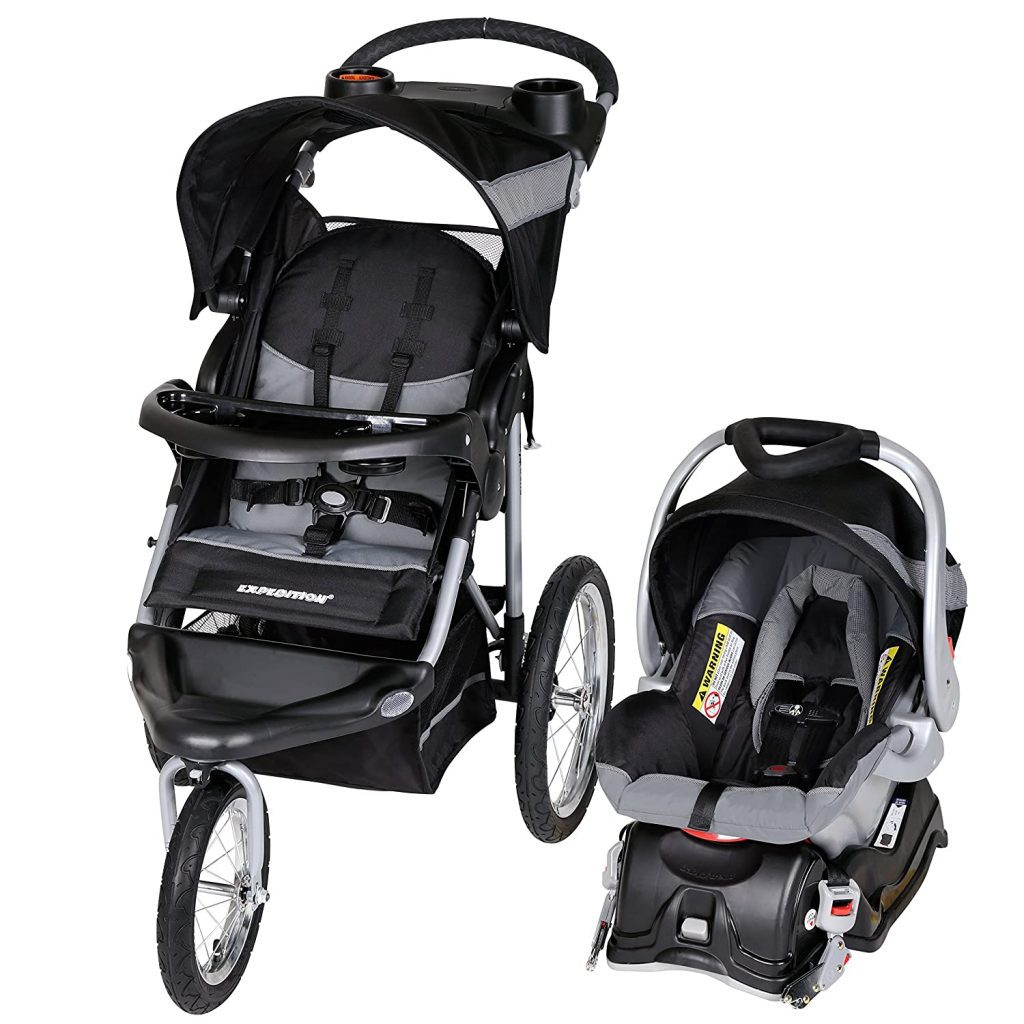 The Expedition from Baby Trent is very cheap yet complete with all the features that you need for a jogger travel system.
It comes with large bicycle tires that glides effortlessly on any terrain, and it also has 2 cup holders for your baby's milk bottles and a bonus parent tray for your morning coffee.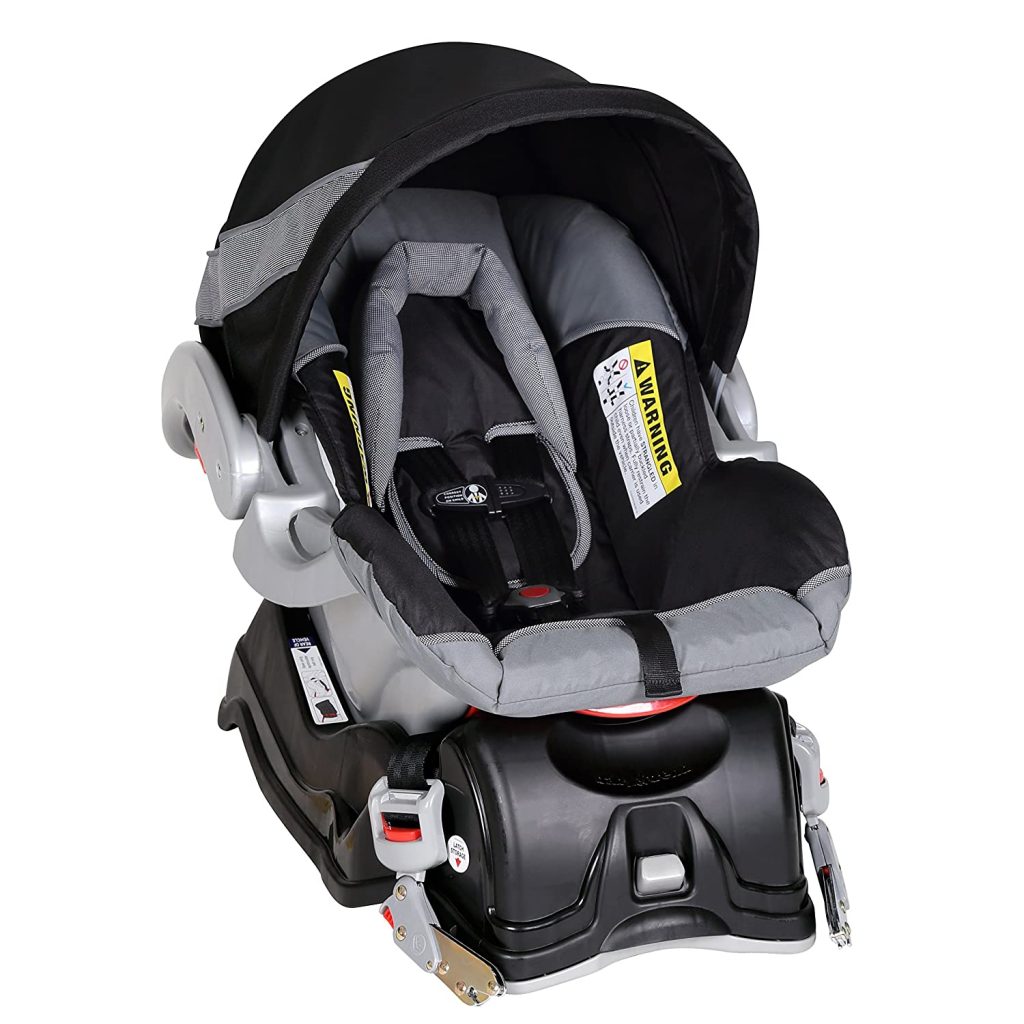 You Might Be Asking Yourself—Do I Need A Double Stroller?
The truth is, you can get by without a double stroller. However, your life will be much more convenient with a double stroller once you have more than one child. There are always going to be times when you need somewhere for the kids to rest or somewhere for them to be strapped into securely so you have your hands free for other things you need to do. And only having enough room for one kid to sit isn't ideal for many situations.
Double strollers aren't necessities, but they are great for making your life easier, as a parent. Add to that choosing a double jogging stroller and you have even more benefits. Investing in a double jogging stroller is something we highly recommend for the value it provides.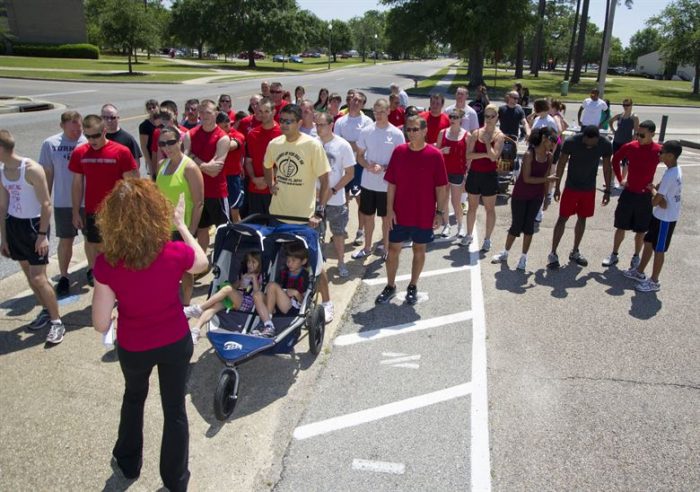 What Is The Best Double Stroller For Toddler And Newborn?
So let's talk about how you choose the best double stroller for your newly expanded family. First, you should look at your life. How active are you? Where do you go out to? How often will you use a stroller? 
Next, you need to look at the ages of your children and their unique needs. For our purposes, we would need to look for a double stroller that has the capability of attaching a car seat to it for the newborn baby.
Other considerations you need to think about the double strollers include the width of doors, space in your vehicle's trunk, surfaces you'll be using it on frequently, extras you want, and who will be using the stroller most of the time.
One of the best overall double strollers that works well for a toddler and a newborn is the Baby Jogger 2016 City Mini GT Double Stroller. It's versatile, can be used with different ages of children, small, and has features that make it great for all kinds of various terrain-types. Keep in mind, this is one of the best double strollers for a toddler and a newborn, not one of the best double JOGGING strollers. More on these double joggers below.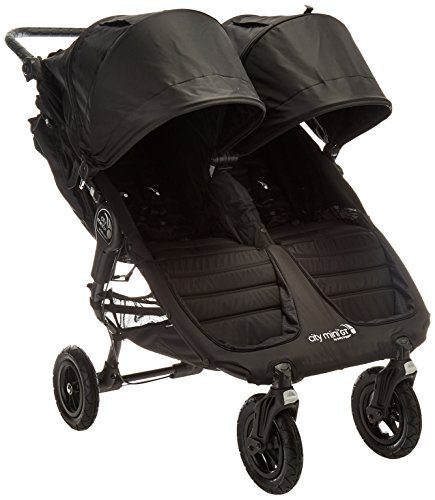 Do I Need A Double Stroller For A 4-Year-Old And Newborn?
We often hear questions about what age kids stop riding in strollers. Typically, the progression toward not sitting in a stroller happens gradually over time. Your child will likely want to be up and walking more and more as he or she gets older. 
That being said, there are certainly times when a 4 year old will likely want to ride in a stroller. If you're on a family outing that's going to require a lot of walking, such as going to the zoo or a theme park, it's probably a good idea to have a stroller seat available for your little one. That way when their legs get tired, they can just have a quick rest in the double stroller while you continue on with the day.
Your newborn can also have a place to nap and stay safe during your adventure if you've chosen a double jogging stroller with a car seat attachment.
Should I Get A Jogging Stroller—What Makes A Jogging Stroller Different?
A jogging stroller is different because it's designed to provide the maneuverability a runner needs when they go for a jog. Usually, there's a front wheel that can be locked in place that makes for much easier steering when the stroller is in motion. There are also only three wheels instead of four. Many jogging strollers have better suspension systems to give your children a smoother ride, and the materials and construction of the stroller is going to give it a higher level of durability.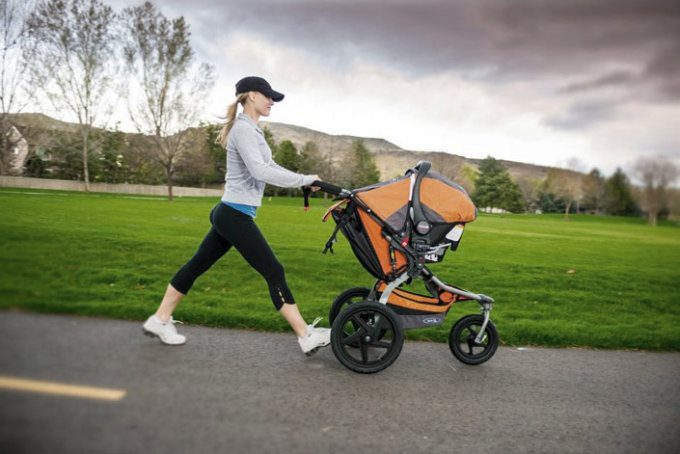 How Wide Is A Double Jogging Stroller (Double Jogger Stroller)?
Double jogging strollers vary in their widths. The average width of double joggers are between 21 to 30 inches. So, when you're choosing the best double jogging stroller for your needs, you should start by measuring your doorways that you'll be taking your stroller through to make sure you're selecting one that will fit in and out of your home easily. Then, consider where else you'll be using it a lot so you can check the measurements of other doors your double jogging stroller will have to fit through.
Do Double Jogging Strollers Fit Through Doors?
As we mentioned above, not all double jogging strollers are the same width. The same is true of doorways. That means your double jogging stroller will fit through some doors and not others. That's also why it's so important that you measure your doors and any others you will use often to help with choosing the right double jogging stroller.
What Is The Best Double Jogging Stroller?—With Car Seat Attachments?
The BOB Gear Revolution Pro Duallie Jogging Stroller is one we highly recommend for a number of reasons. Take a look at the following good features double jogger stroller…
High-quality suspension for all-terrain use
Locking mechanism on front wheel
Air-filled tires for smooth ride
2-step fold process
Car seat compatible with BOB seats or adapter available for other brands
Easy-to-adjust seat backs
Hand activated brake system
Adjustable handlebar
Good ventilation 
Comfortable padded seats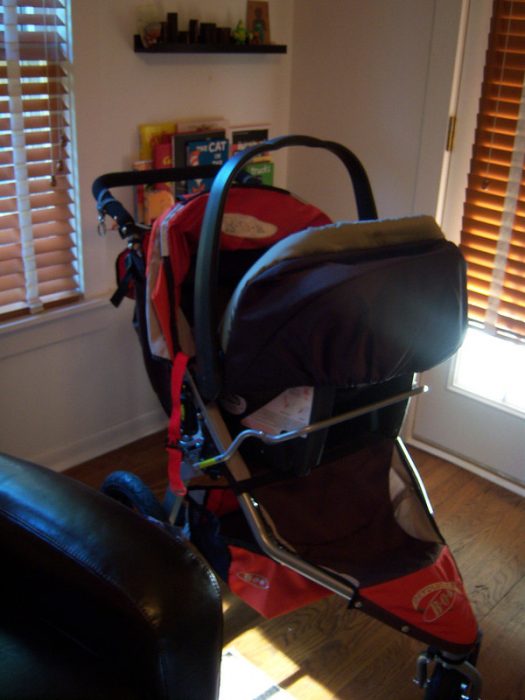 How Do You Put A Carseat In A Stroller?
If you're using a travel system that's all made by the same manufacturer, you'll simply follow the instructions provided by the maker to insert or remove the car seat from the stroller. Typically, it's as easy as clicking the seat in and out of the stroller system.
You'll often find manufacturers make adapters so that you can still attach your car seat to the stroller if you're using another brand of seat. For these situations, you'll likely have to purchase the adapter separately, and then either click the car seat in or use a strapping device.
When Can A Baby Go In A Stroller Without A Carseat?
There's no hard and fast rule that says when you should put your baby in regular or jogging strollers without car seats. The key factor when you're trying to make the transition should be safety. Infant car seats offer a lot of protection for small babies, plus travel systems make it easy for parents to take the child out of the car and click them into the stroller without hassle. 
At some point, though, babies tend to want to be able to see what's around them. That's hard to do from an infant car seat. If your little one has good head control and strong enough neck muscles, it is probably ok to sit them in a stroller with a 5-point harness so they can look around more. When babies can sit up on their own, that's a good indicator that it could be an optimal time to make the transition, also.
Is The Baby Jogger City Mini For Jogging?
The Baby Jogger City Mini is a popular stroller because of its lightweight frame, compact design, and level of mobility. Though it has the word "jogger" in its name, it is, in fact, not a jogging stroller. Many parents have asked the question before, so we thought we'd mention it here. 
When you're looking for a good double jogging stroller for your family's needs, make sure you look into the details of any jogging strollers on your short list. Check out the intended uses of all of them before making your final decision.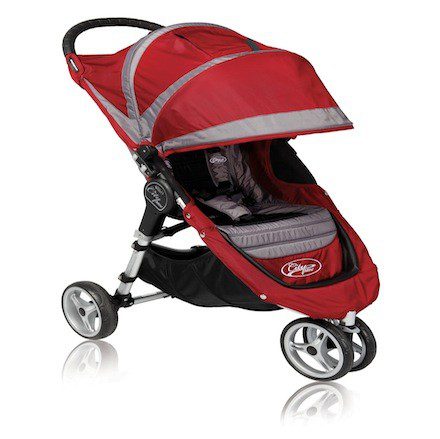 Choose Double Jogging Strollers With Car Seat Attachments Wisely
We urge you to consider your options carefully when it comes to picking a double jogging stroller that will fit into your lifestyle the best. Look at all of the places you'll be using jogging strollers the most, who will be using them the most, what kind of terrain you'll be on, and how wide a double jogging stroller is before you make your decision. 
Also, make sure you look into the adapter you might need to attach your car seat to the double jogging stroller so you know if yours is compatible. Be aware that some jogging strollers won't have car seat attachments available. Look for a manufacturer who's designed their jogging strollers with convenience, durability, and value for the money in mind so you can get the most out of the double jogging stroller you ultimately decide on.
Disclaimer: FamilyHype.com (Family Hype & FamilyHype) is a participant in the Amazon Services LLC Associates Program, an affiliate advertising program designed to provide a means for sites to earn advertising fees by advertising and linking to Amazon.com.
Last Updated on May 23, 2021 by Marie Miguel
DISCLAIMER
(IMPORTANT)
: This information (including all text, images, audio, or other formats on FamilyHype.com) is not intended to be a substitute for informed professional advice, diagnosis, endorsement or treatment. You should not take any action or avoid taking action without consulting a qualified professional. Always seek the advice of your physician or other qualified health provider with any questions about medical conditions. Do not disregard professional medical advice or delay seeking advice or treatment because of something you have read here a FamilyHype.com.